Netflix is releasing a new Animation–Adventure, Comedy-Family, Sci-Fi film named We Lost Our Human, directed by Curtis Lelash and written by Rikke Asbjoern and Chris Garbutt.
Netflix After School has released a New Trailer for the film. In the movie, Ayo Edebiri, Ben Schwartz, Adrienne C. Moore, Lauren Tom, Matty Cardarople, Jon Glaser, Henry Rollins, and Lucas Grabeel's future is the voice of different characters.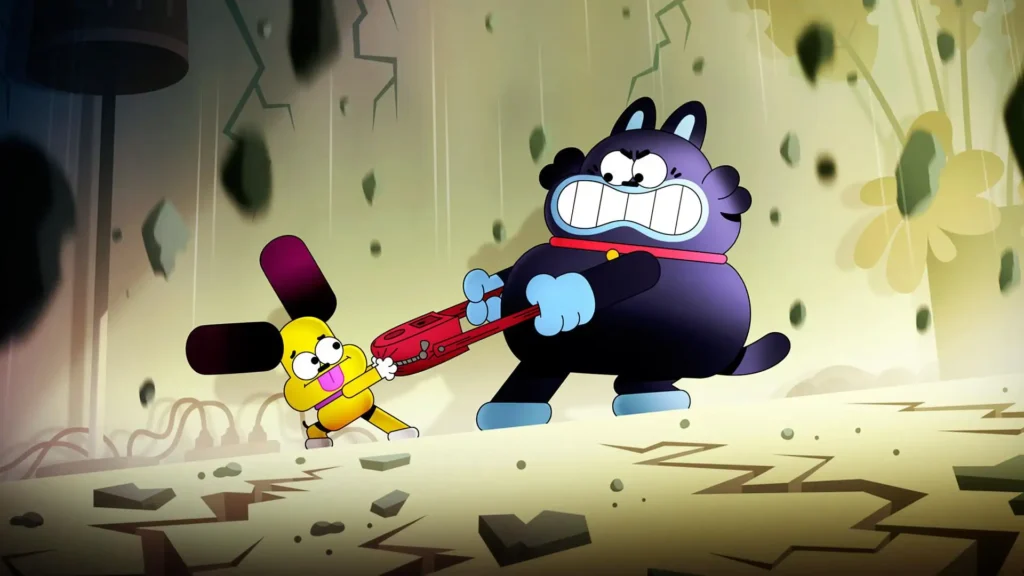 The film follows an epic interactive comedy adventure, Pud who is a Cat, and Ham who is a Dog wakes up one day to discover that every human on Earth has disappeared. They get to know that there's been a glitch and all the humans are gone and we can see pet siblings Pud and Ham journey fixing it. Here is the Trailer of the film. We Lost Our Human premieres on March 21, 2023, on Netflix.
'We Lost Our Human' Trailer Explained: The trailer starts with Pud and Ham realizing that their owner is missing and not just their human but all humans and the duo after a number of weird and different locations as they solve the mystery. The trailer focuses on the story of the film rather than making assumptions.