Hulu is back with a new upcoming Comedy tv-series named UnPrisoned. Inspired by Tracy McMillan's life, "UnPrisoned" is a half-hour comedy featuring Kerry Washington and Delroy Lindo as a daughter and father duo.
It is about a messy but perfectionist relationship between a therapist and a single mom and their life is turned right-side-up after her dad gets out of prison and moves in with her and her teenage son.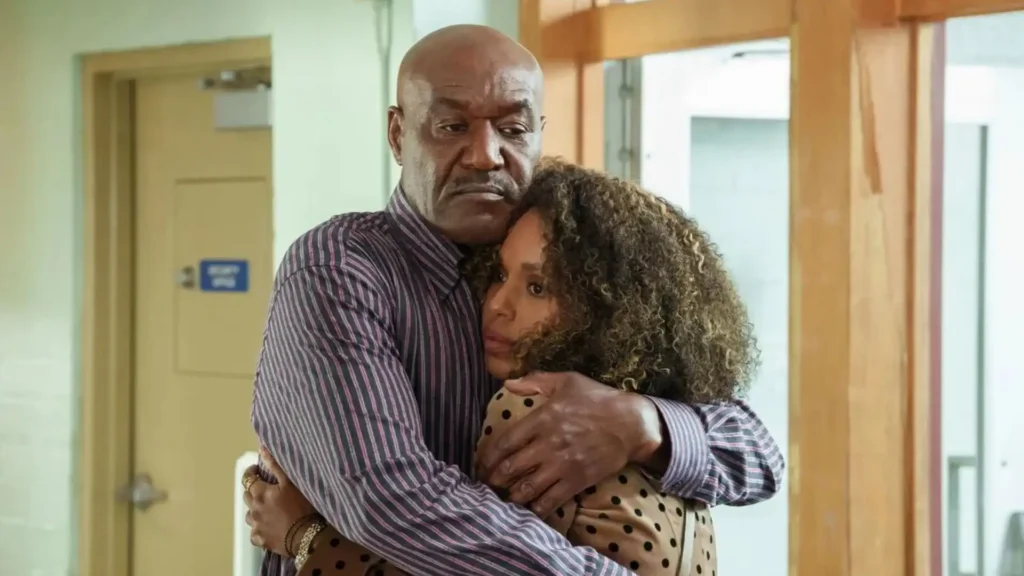 'UnPrisoned' Trailer Breakdown: The trailer starts with Kerry Washington as Paige doing a Live stream on Instagram and telling about her father getting out of prison after 17 years. Then we can see Delroy Lindo as Edwin and reunite with her daughter and her son and his grandson.
The series will also focus on more individual journeys of Paige and Edwin. In the trailer, Paige says "life is not about what you owe someone else. It's about who you want to be." same goes for Edwin he also faces a culture shock he must adjust to the world after being shut out from the world for 17 years. Here is the Trailer for the series.
UnPrisoned will release all eight episodes on Friday, March 10, 2023, on Hulu.