The film follows two New Yorkers, Bill Gambini and Stan Rothenstein, played by Ralph Macchioand and Mitchell Whitfield, respectively. They are accused of murder in rural Alabama on their way back to college when they call in the help of one of their cousins who was a loudmouth lawyer with no trial experience.
When and Where was My Cousin Vinny filmed?
My Cousin Vinny Filming Locations in Georgia
1. Monticello, Georgia
Address: 931 Thomas Jefferson Pkwy, Charlottesville, VA 22902, United States
Monticello was the primary plantation of the third president of the United States the Founding Father Thomas Jefferson. Downtown Monticello is used as the backdrop of Wahzoo City in the film where most of the film is filmed. The Monticello town square is also used as a filming location in the film The Car Trouble scene. 
Sac-O-Suds, the convenience store in the film is located at Monticello, GA 31064, along State Road 16, the store is closed for years until 2014 when it reopened.
2. Gainesville, Georgia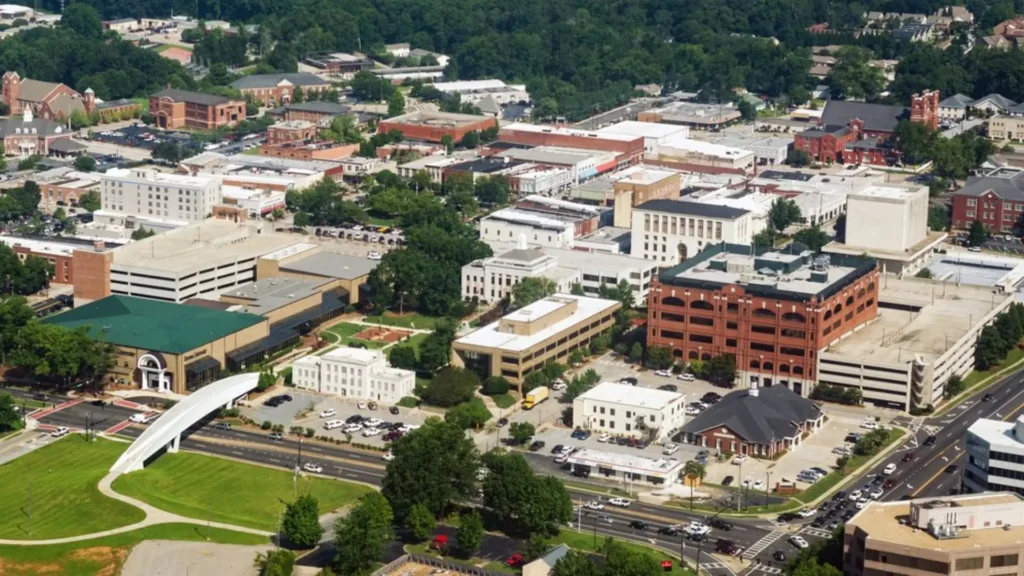 Other locations in the city include the Chateau Elan Winery and Resort, Quinlan Visual Arts, Center, historic downtown Gainesville, the Georgia Mountain Museum, and Beulah Rucker Museum.
3. Bostwick, Georgia
Bostwick is a town which is located in Morgan County, Georgia, United States. Location at 5951 Bostwick Rd, Bostwick, GA, the old Susie Agnes Hotel used in the hotel scenes of the film.
In addition to the locations listed above, My Cousin Vinny was also filmed in Geogia's Eatonton, The General Putnam Motel scene in My Cousin Vinny was filmed at 774 Madison Road in Tolton, which is closed now.
My Cousin Vinny Official Trailer