Get ready to meet the first Avenger again! Captain America: Brave New World the new upcoming American superhero film has wrapped up filming.
According to Kramer Morgenthau, the cinematographer of the film, the production for the fourth installment in the Captain America film series has ended. Kramer Morgenthau shared the story on his Instagram announcing the Production for 'Captain America: Brave New World' has ended.
The story of the film is the continuation of the television miniseries The Falcon and the Winter Soldier (2021) and after the events happened in The Falcon and the Winter Soldier, there's a new Captain in town. The film is likely to release on July 26, 2024.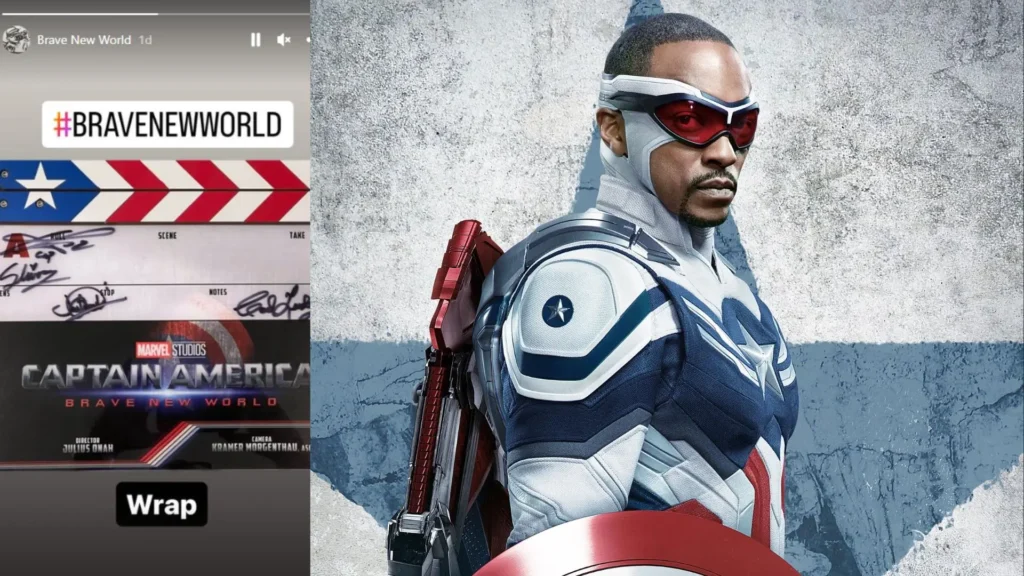 The filming of the film began on March 21, 2023, at Trilith Studios in Atlanta, Georgia under the working title "Rochelle Rochelle" and by late June, filming of the film moved to Washington, D.C. Though the Plot of the film is kept under wraps.
The film will star Anthony Mackie as Sam Wilson also Captain America. After the dangerous battle against Thanos and Steve Rogers played by Chris Evans, Steve decided it was time to move on with his life and he retires which resulted in Wilson receiving the shield, and everything it represents for the people of the Marvel universe.