An American action–adventure mystery teen drama streaming television series Outer Banks has been Renewed for Season 4. This news was announced as a surprise for fans by the show's cast at a live fan event called Poguelandia in Huntington Beach, California. 
The Cast members of the series Chase Stokes, Madelyn Cline, Madison Bailey, Jonathan Daviss, Carlacia Grant, Rudy Pankow, Austin North, and Drew Starkey surprised the fans with the renewal of the series announcement.
The series co-creators, executive producers and showrunners Jonas Pate, Josh Pate, and Shannon Burke said "Seeing Poguelandia come to life was nothing short of spectacular. The Pogues are enjoying an adventure of a lifetime and we now get to map out more twists and turns as the joyride continues into Season 4 of 'Outer Banks' Thank you to Netflix, our cast, and the amazing fans who helped to make this happen."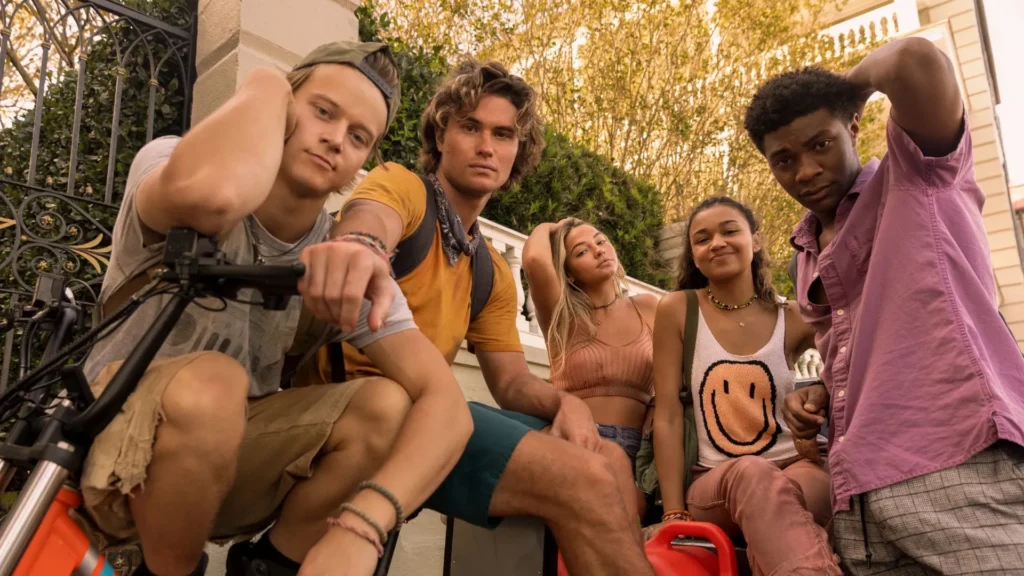 No further details of season 4 were shared but fans who were attending did get a special nine-minute preview of the soon-to-be-released Season 3.
Since its release in April 2020, Outer Banks has been a major success and the show has held the first spot globally in Netflix's Top 10 English TV list for 4 weeks. Outer Banks Season 3 will premiere on Netflix on February 23.