The mockumentary sitcom series could be back with season 2.🎥 Jury Duty is an American sitcom television series released on Amazon Freevee on April 7, 2023.
While speaking with Variety, Schulman, and Bernad shared about actor James Marsden and if fans could expect a possible second season.
Variety asked if the second season of the series will be there, have you guys toyed around with a different premise or something that isn't a jury? Bernard said, "Very loosely, yes. One of the initial premises of the show was it is a jury trial, but we sold it as every day you're on trial, every day you're confronted with situations and opportunities to make a decision."
"The show's very specifically built where every episode someone brings a premise to Ronald and it's Ronald deciding how he's going to interact," he added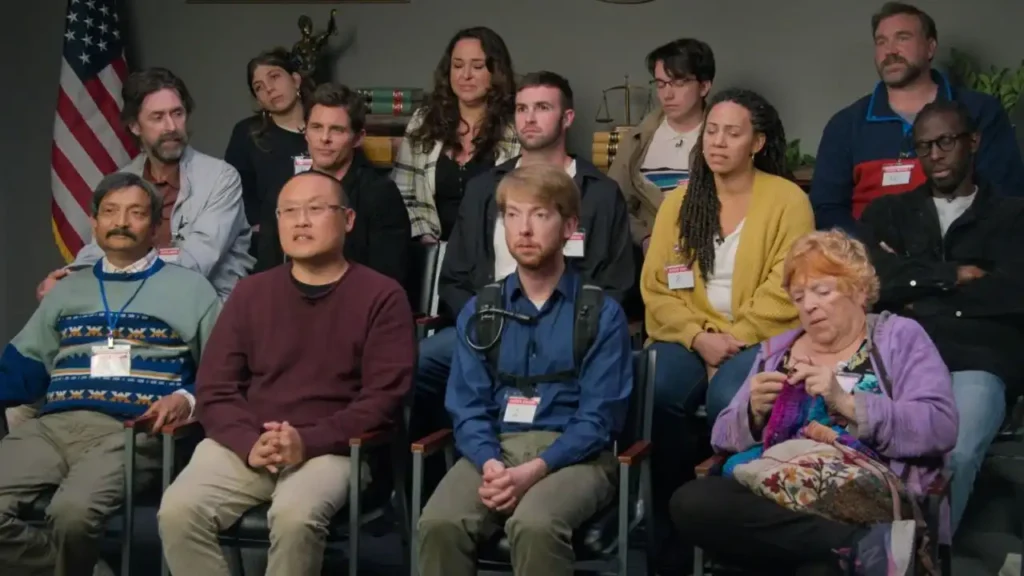 "All those [bits] were for the idea, "Can you then give [Ronald] the confidence to then be the hero in Episode 7?" I think we can take that same theme and premise and apply it to other areas outside of a jury trial," he concluded.
Schulman also said, One of the reasons may be the show has resonated with people is it's all too rare to see being a good person celebrated."
"I think that's an infinitely repeatable core concept, that core element of the show we can do again potentially in other worlds. I do think there are opportunities, but we haven't gotten too deep into that yet," he added.
You can read the whole interview on Variety and see what Schulman and Bernad have to say about the other things related to the series.