An American comedy–drama television series And Just Like That… season 2 was released on June 22, 2023., and the new season includes many different filming locations Let's explore them all.
It's time to discover the luxurious interiors, fashion sense, and juicy relationship drama of the women of Sex and the City. We will see the best filming locations throughout the season in the article below from the iconic apartments in the original series to New York City restaurants.
Enid Frick's Upper East Side Home in the series was filmed in a house located at 129 East 73rd Street. The house was on the market in May 2023 for $27.5 million and it's still on so it's still up for grabs. In episode four of the series, Carrie attends a launch party of Enid played by Candice Bergen's new online magazine at the house; Glora Steinhem also attends.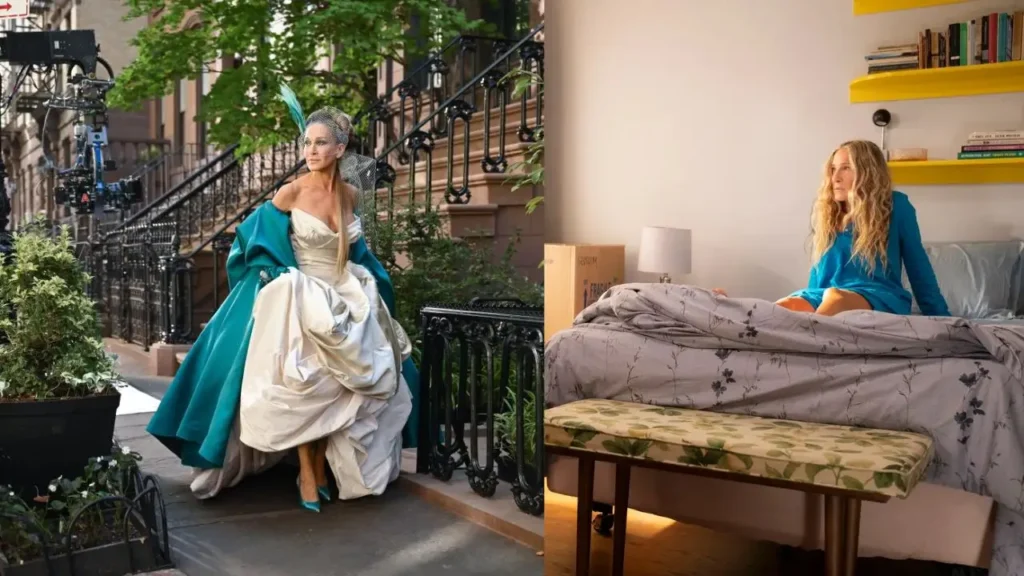 Carrie's Old Apartment is a common location in the series. Carrie's old apartment is set to be on the Upper East Side at 245 E. 73rd St, but the building exterior is filmed at 66 Perry St in the West Village.
Charlotte's Upper East Side Home seen in the series was filmed at 930 Park Avenue and she now lives there with her second husband, Harry, and their two daughters in that house.
Miranda's Brooklyn Home in the series is located in the historic Prospect Heights neighborhood. Miranda played by Cynthia Nixon and Steve played by David Eigenberg purchased a centuries-old townhouse in Brooklyn in the series and renovated it into a dream family home.
Lisa Todd Wexley's Upper East Side Home seems to take place around 76th and Park Avenue. Lisa's multi-bedroom apartment in the series has a massive walk-in closet and a pale yellow room where many family interactions take place in the series.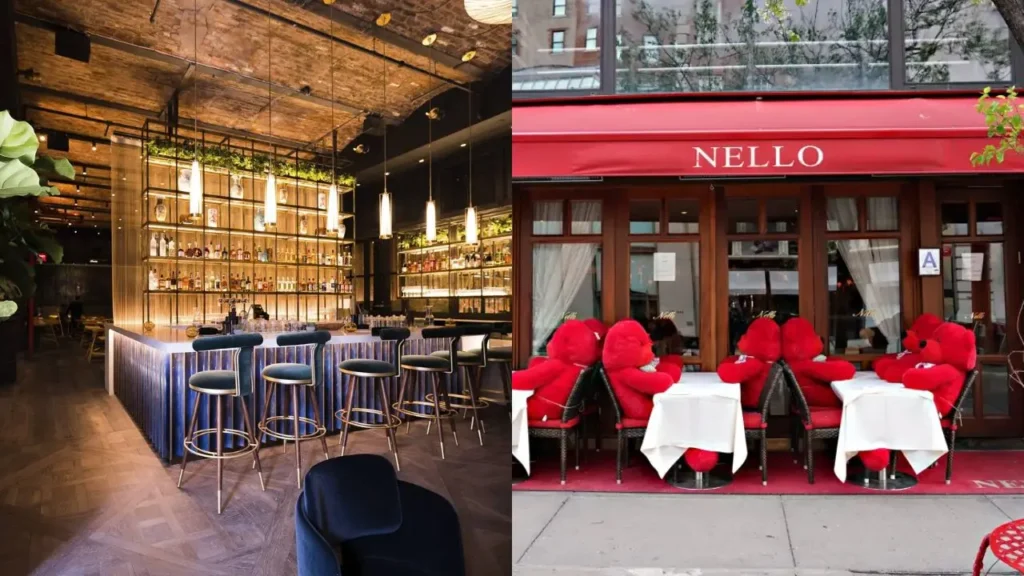 Poppi is an Italian café on the Upper East Side where Carrie and Seema grab coffee and the cafe that's marked by an orange awning and umbrellas. KYU's New York City location was also seen in the series when Carrie and Seema were enjoying cocktails.
Nello is located in the Upper East Side ad serves up northern Italian cuisine and the location was spotted in the series when Seema and Zed met there. Daniel is another restaurant on the Upper East Side that was used to film the scene where Seema gets lunch with Zed and his wife at Daniel.