Queen Charlotte is not a new name for Bridgerton fans. Golda Rosheuvel who played Queen Charlotte in Bridgerton is coming back with a prequel spin-off of the Netflix series Bridgerton.
Queen Charlotte: A Bridgerton Story is an upcoming limited series written by Shonda Rhimes for Netflix. In May 2021, Netflix announced this to fans and now the series will premiere on May 4, 2023, and consists of six episodes.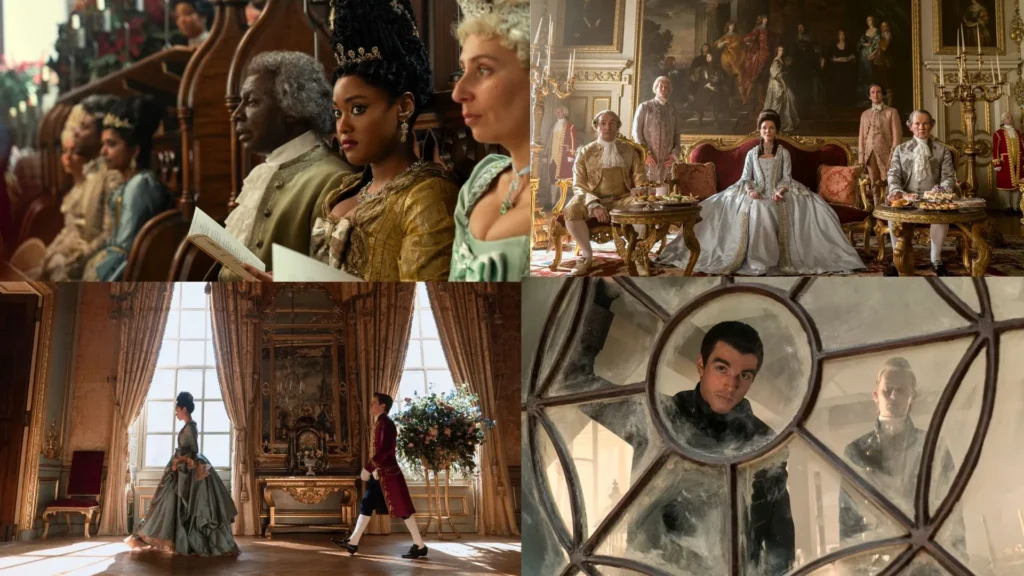 Recently Netflix also released some brand-new images of the show. The primary focus of the series will be on young Charlotte and George, their early days and romance, and Charlotte's early days in the palace and as queen. Here is the official trailer of the series by Netflix.
"Centered on Queen Charlotte's rise to prominence and power, this Bridgerton-verse prequel tells the story of how the young Queen's marriage to King George sparked both a great love story and a societal shift, creating the world of the Ton inherited by the characters in Bridgerton." Official synopsis by collider.