Dragged Across Concrete Filming Locations: Dragged Across Concrete film follows two cops who get suspended from the force and after that, they both must delve into the underworld of criminals to get their proper compensation.
The Film Stars Mel Gibson, Vince Vaughn, Tory Kittles, Michael Jai White, Jennifer Carpenter, Laurie Holden, Fred Melamed, Udo Kier, Tattiawna Jones, and Justine Warrington.
When and Where was Dragged Across Concrete filmed?
Dragged Across Concrete Filming Locations
Are you one of those who loves to discover the filming locations of your favorite Movies or TV Series? This is the right place for you to check the filming locations for various movies and TV series.
North America is a Continent and Canada is a country located in North America that consists of ten provinces and three union territories. In the below article, we will see the different places in North America (Canada) where Dragged Across Concrete was filmed.
1. Vancouver, British Columbia, Canada
Canadian Province British Columbia is well known for its diverse landscape and vast forests with mountains and beautiful sandy beaches surrounding it including lakes, and grassy plains which made it an ideal filming location.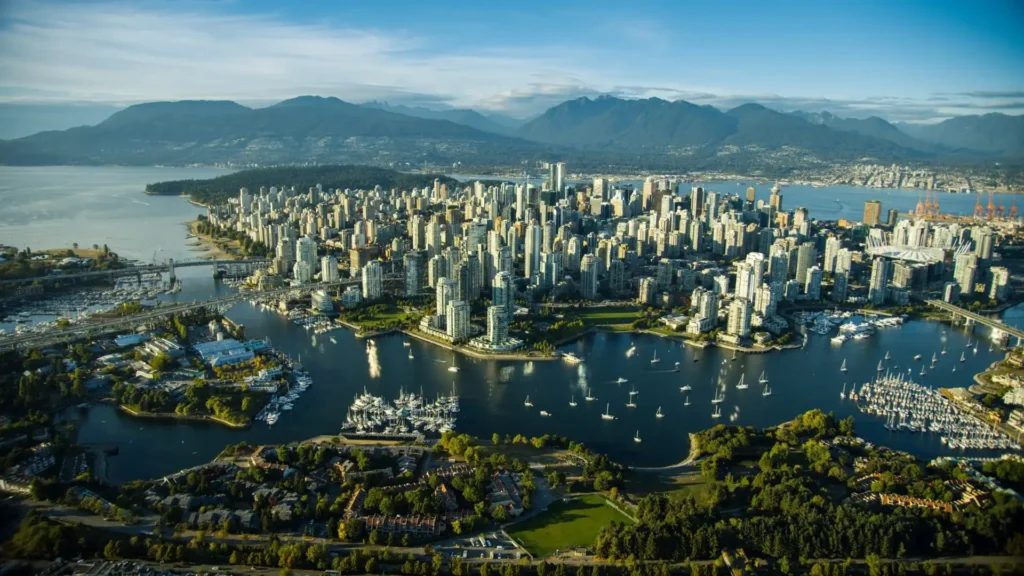 Vancouver is a west coast seaport in British Columbia. The location is well known for its beautiful views and S. Craig Zahler the director of the film wants the film Dragged Across Concrete to be realistic. The shooting of the film was very challenging as it includes complex and dangerous stunts. The location was used to film different scenes of the film in and around.
Dragged Across Concrete Official Trailer