Will Smith returned to accept the award after the Oscar winners at an oscar award show he slapped Chris Rock onstage at the 2022 Academy Awards. Will Smith returns to the awards season. Will smith was seen on Wednesday to accept the Beacon Award at the African American Film Critics Association Awards.
Will Smith accepted the award with his Emancipation director Antoine Fuqua and they both gave an acceptance speech and begin by saying explaining the significance of the award. "The Beacon Award is intended to highlight films that are tackling challenging subjects with insight, enlightening, as well as engaging the audience, It was our hope that Emancipation, would be able to bring Peter's triumphant story and unwavering faith and his deep love for his family to life," he said.
Director Antoine Fuqua thanked Apple, AAFCA, and the film's cast and crew and handed over the mic to Smith.
"Emancipation was the most individual and difficult film of my entire career, It's really difficult to transport a modern mind to that time period. It's difficult to imagine that, that level of inhumanity." Will smith said.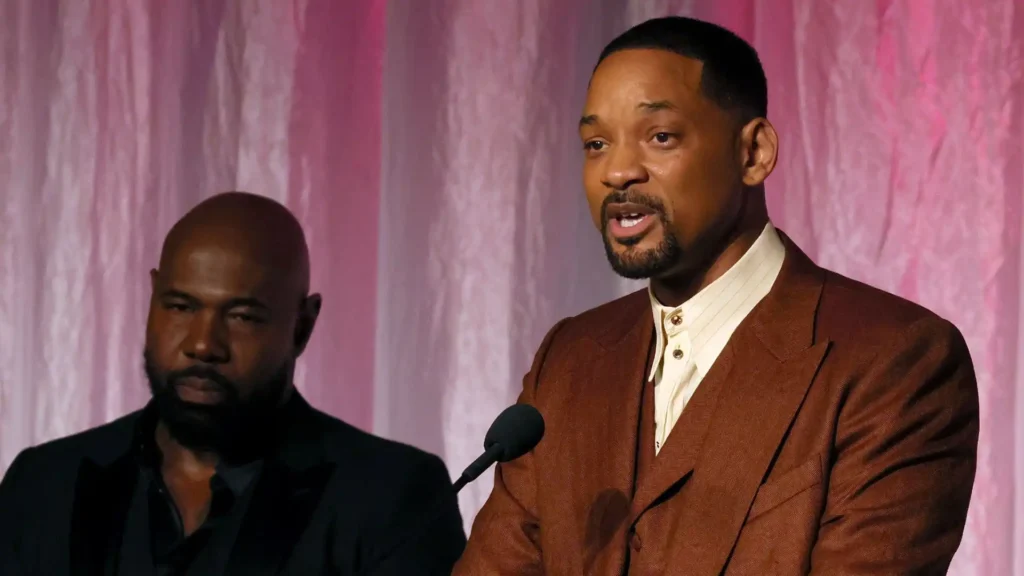 "It was the second day of shooting and 110 degrees, I was in a scene with one of the white actors, and we had our lines, and the actor decided to ad-lib. So, we're doing the scene. I did my line. He did his line. And then he ad-libbed and spit in the middle of my chest. If I had pearls on, I definitely would've clutched them. I wanted to say, 'Antoineeeeee,' but I stopped, and I realized that Peter couldn't have called the director." Will added.