All the Villains in Marvel's Spider-Man 2: Marvel's Spider-Man 2 is just around the corner and Insomniac Games most definitely has us hyped up for it. The game is set to release on October 20th and we can't wait for it!
The game most certainly has introduced a lot of new things, making both the Spider-Men (Peter and Miles) playable, Web Wings, superfast "fast travel" and a lot more.
You may pre-order the game right now but you need to make sure you have an internet connection fast enough to download the game as fast as possible when it is released.
We would suggest that you get Spectrum Internet since it is pretty popular among the gaming community of the United States.
All the Villains in Marvel's Spider-Man 2
Today we will be keeping our focus entirely on Marvel's Spider-Man 2 and all the villains that are confirmed to be in it and the ones that are speculated to be in the game. Keep reading to find out more!
Venom
Starting with the main man himself (or creature, symbiote?), Venom. Venom is set to be among the main villain in the game and while Venom is conventionally hosted by Eddie Brock, that is not the case in the game.
It is believed that Harry Osborne will host the symbiote as part of his "treatment" to treat his illness. However, Peter ends up having some of that symbiote as well which gives him the black suit.
It would be pretty cool if we got to see both Peter and Miles go head-to-head against Venom and put a stop to him. We can't wait to see how that boss fight would pan out and what the aftermath of the battle would be.
Lizard
The second major villain that is confirmed to be in the movie is Lizard who is going to be Dr. Connors. We don't know how the story is going to work but we can guess that Dr. Connors is going to try and fix his arm (like in the comics and previous movies) and the serum that he will create will end up turning him into the Lizard.
We have already seen in the trailers and gameplays how Miles and Peter will chase after Lizard so that they can get him to cure Harry, as was the original plan.
Lizard seems like a pretty promising villain and we have high expectations from Dr. Connors as a villain. Only time will tell how amazing the Lizard is going to be.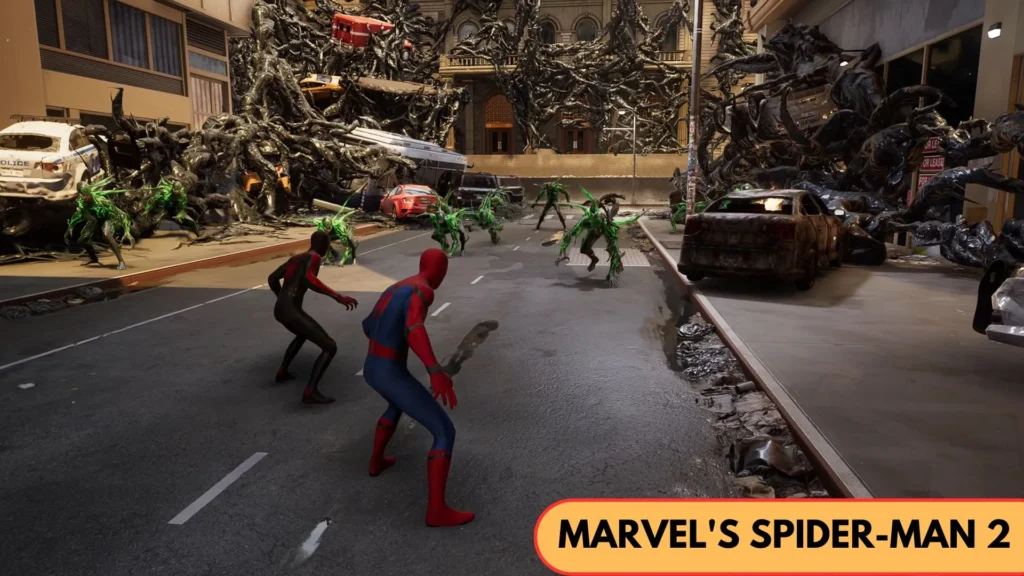 Kraven the Hunter
The third major villain in the game is going to be Kraven The Hunter who is looking for an "equal" to fight against, something that would give him a good competition and someone worthy enough to fight him. 
We believe that throughout the game, Kraven will be chasing after Lizard to hunt it down but Peter will be making a constant effort to stop him from doing so since Dr. Connors would possibly know how to cure Harry.
With the Kraven movie coming out soon too, we can't wait to see how Kraven is going to be in the game. We hope that Kraven will give both Peter and Miles a great competition and we also hope that both the Spider-Men will be able to stop him too.
Martin Li/Mr. Negative
We saw a pretty familiar face in one of the trailers we got for the game, and that was none other than the previous game's major villain, Martin Li also known as Mr. Negative. (SPOILER FROM SPIDER-MAN 1) Martin was responsible for the death of Miles' father and Miles finally gets to confront him in this game. 
We don't know if Martin is going to be a villain again or if he regrets his choices and is going to try and redeem himself again. We also don't know how Miles will react, provided that he has to confront the man who murdered his father.
Wraith
Speaking of Spider-Man 1, you probably remember Yuri Watanabe the cop that Peter worked very closely with. In the DLC "The City That Never Sleeps" we get to see a lot of Yuri's men being killed by Tombstone and in a fit of rage, she turns into an anti-hero called Wraith.
We might likely see Peter go against Yuri as she takes on the persona of Wraith and takes the law into her own hands.
Mysterio
Now this is the kind of villain about whom we have only heard rumors but it is believed that it is very likely that Mysterio will also make an appearance in the game.
However, there has been no confirmation yet in regards to this and we can only wait and see whether Quentin Beck makes an appearance in the game or not. If he does, it would be cool to see Peter fight against Mysterio and his brilliant illusions.
Prowler
One of the trailers featured a map of potential villains that Kraven could fight against and it mentioned a familiar name too, the Prowler.
For those not aware, the Prowler is Miles' uncle, Uncle Aaron who works as a mercenary and was also seen in Spider-Man Miles Morales. The Prowler could likely make a return and Miles might have to fight him once again!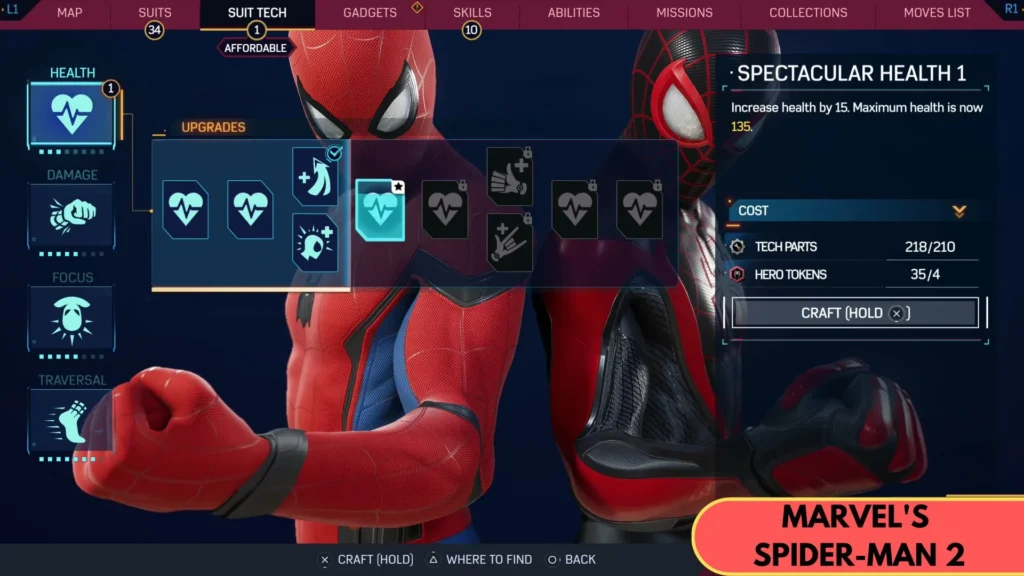 Wrapping Up
These are some of the villains yet, some confirmed and some speculated, for the highly anticipated Spider-Man 2.
Now all we can do is wait and see how brilliant the game is going to be because Insomniac has never let us down with its Spider-Man franchise!