Full Metal Jacket is a war drama film directed and produced by Stanley Kubrick and is based on Hasford's 1979 novel The Short-Timers. The film is not directly an adaptation of true events but there are elements of the film that were inspired by true stories.
The film Full Metal Jacket follows a group of American soldiers during the Vietnam War. Private Joker Davis played by Matthew Modine, Gomer Pyle played by Vincent D'Onofrio, Animal Mother played by Adam Baldwin, and Cowboy played by Arliss Howard, all endure excruciating, training from the senior drill instructor Gunnery Sergeant Hartman played by R. Lee Ermey.
Stanley Kubrick the director of the film, co-wrote the screenplay Michael Herr, and Gustav Hasford received an Academy Award nomination for Best Adapted Screenplay. The film grossed $120 million against a budget of $16 million.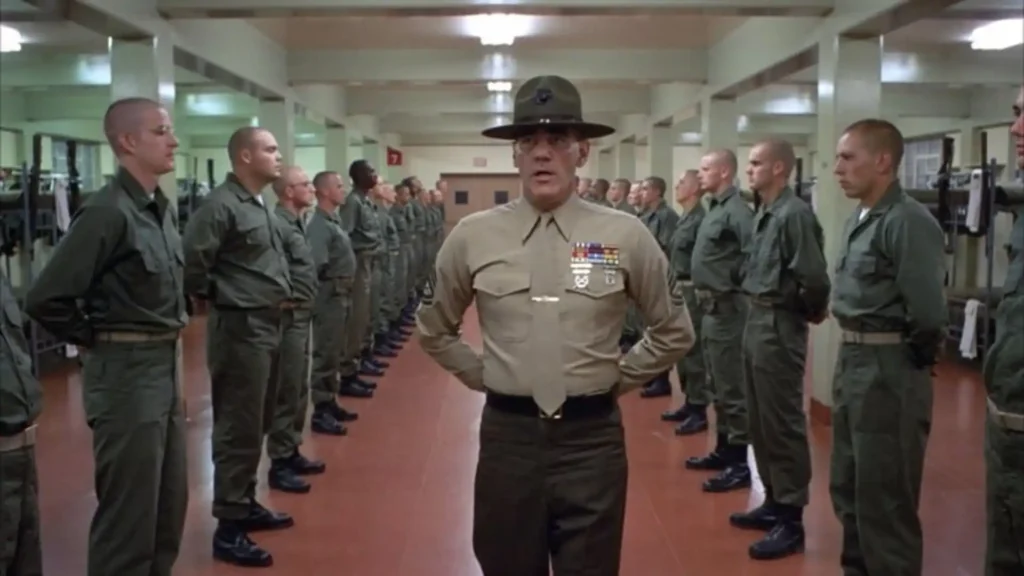 The true story behind 'Full Metal Jacket'. The film is a fictional story with some real-life experiences of various people, especially Gustav Hasford. There are some notable differences between the film and the novel including that drill instructor Gunnery Sergeant Gerheim in the book is renamed Hartman in the film and the death scene of Gerheim has a different dialog in the film than in the book.