Enter the kingdom of Dream with season 2 of The Sandman an American fantasy drama television series that premiered on August 5, 2022 is renewed for season 2.
The Filming for The Sandman Season 2 started on June 23, 2023, at Shepperton Studios and recently in Dorset, England. The filming of the series season 1 primarily took place in the United Kingdom.
The series star Tom Sturridge as Lord Morpheus or Dream who after escaping decades of imprisonment by a mortal wizard set to reclaim his lost equipment. Actor and main lead of the series Tom Sturridge was spotted filming a few scenes of the series at Durdle Door Beach.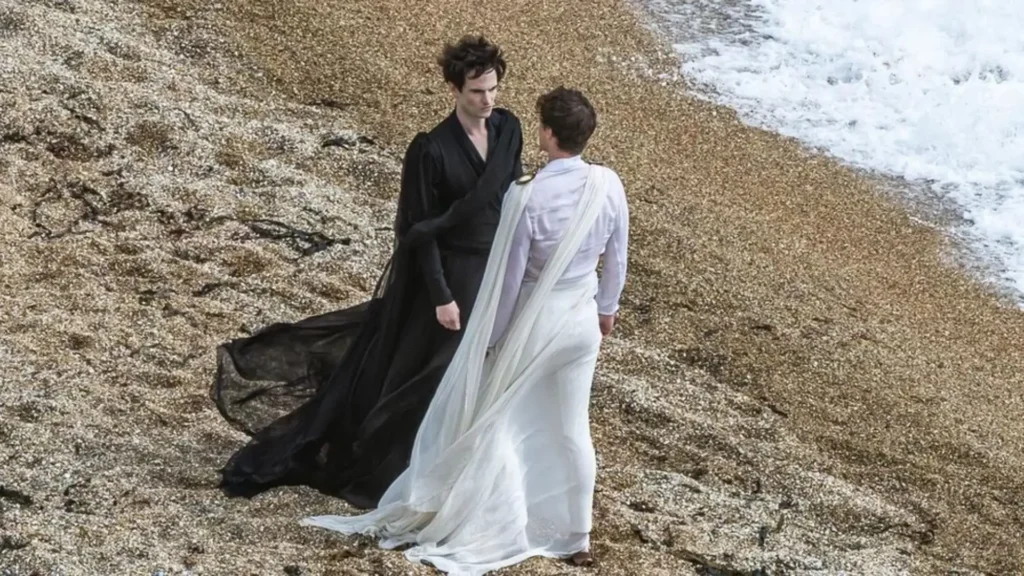 Another filming location of The Sandman Season 2 includes Parkstone Cemetery in Poole and the Production crews filmed a few scenes there. A Bournemouth, Christchurch, and Poole Council spokesperson also confirmed the news of the production company filming in and around according to BBC.
They said: "We have worked with the company to ensure that the location within the cemetery has been chosen sensitively. Existing gravestones will not be in the foreground of shots, no names will be on display, and there will be no burials taking place whilst they film."
The Sandman Season 2 is expected to focus on the next two volumes of the 1989–1996 comic books written by Neil Gaiman "Dream Country and Season of Mists" and set to release in spring or summer 2024 on Netflix.