The Film Stars Olivia Colman, Jessie Buckley, Dakota Johnson, Ed Harris, Dagmara Domińczyk, Paul Mescal, Robyn Elwell, Ellie James, Ellie Blake, Isabelle Della-Porta, Peter Sarsgaard, Jack, Farthing, Oliver Jackson-Cohen, and More…
When and Where was The Lost Daughter filmed?
The Lost Daughter Filming Locations in Greece
There are several locations in Greece that are frequently used for filming, Greece is a Country in the Balkans located in or inhabited by south-eastern Europe. It also has thousands of islands in the Aegean and Ionian seas.
Apart from The Lost Daughter, many locations in Greece have provided suitable backdrops for many films and series, including Expend4bles, Greatest Days, The Wedding Veil Journey, Love's Greek to Me, My Big Fat Greek Wedding 3, Argylle, and more…
1. Spetses, Greece
Spetses is included as 1 of the Saronic Islands in Attica, Greece. The filming cast and crew used many locations in and around the island including the Anargyrios and Korgialenios School of Spetses and the Zogeria Restaurant.
The production was looking for a safe place and the island was perfect for it.  Production designer Inbal Weinberg shared some pictures on her Instagram account from her time in production in Greece.
2. Paralia Zogeria, Spetses, Greece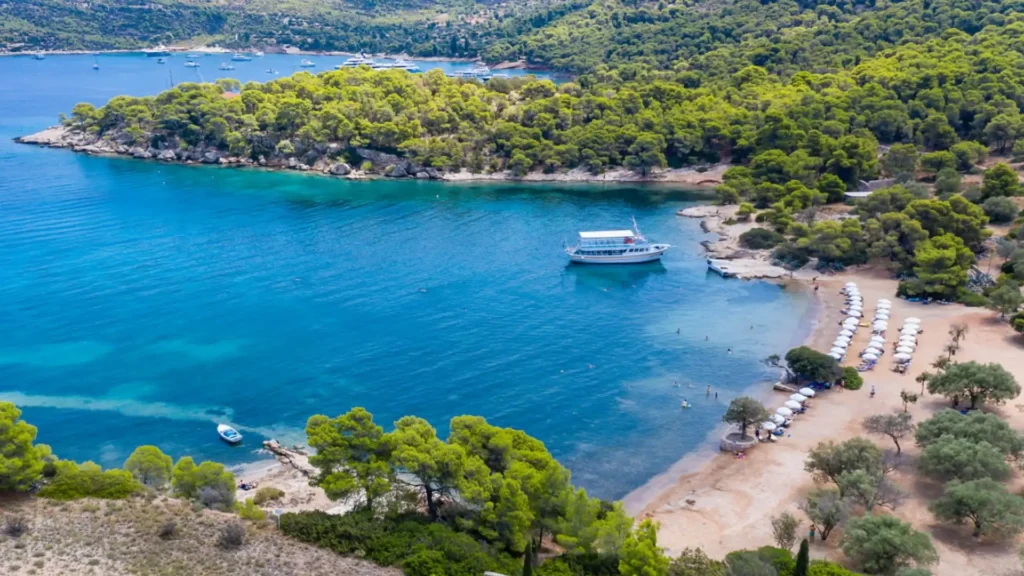 Zogeria Beach is located in a verdant pine forest. It is the most beautiful beach in Spetses because of its Sand, rocks, and pebbles board. The beach was used by the cast and crew for filming the beach scenes from the film.
The Lost Daughter Official Trailer