After a year of a gap, The Great historical and satirical black comedy–drama television series is back again with the new season. In January 2022, the series was renewed for a third season which is set to premiere on May 12, 2023, exclusively on Hulu.
Hulu also shared a first-look image at The Great season 3 featuring Catherine played by Elle Fanning and Peter played by Nicholas Hoult.
In Season 3, Catherine and Peter will work on their marriage and peter tried to keep himself busy and decides to focus on being a father to Paul and a good husband to Catherine, and pursuing culinary ventures. In the meantime, Catherine begins to make a name for herself and continues to pull input from the Russians, she also "learns that even the best political leaders sometimes need to make compromises in order to progress."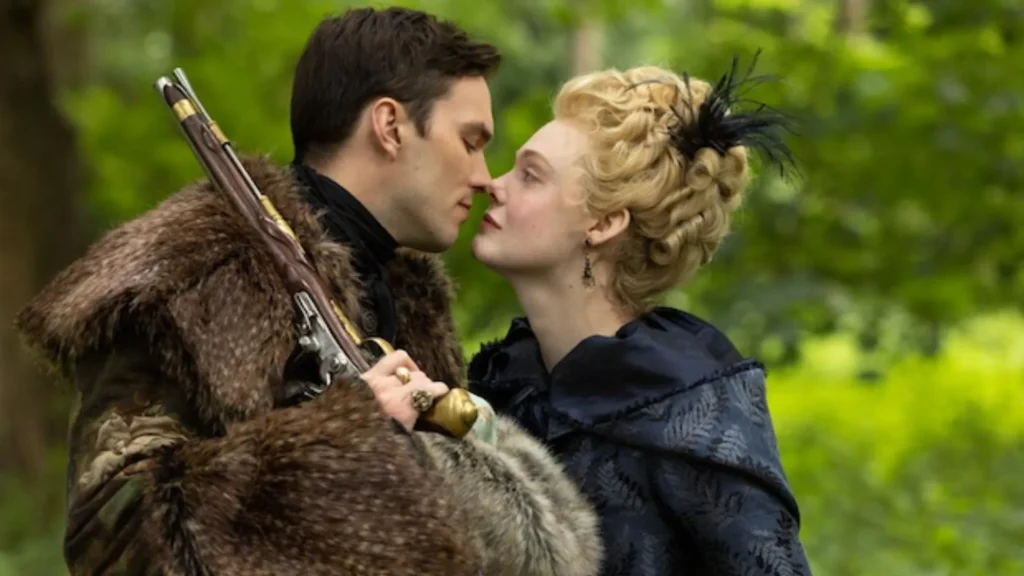 The Great portrays Elle Fanning as Catherine the Great in her youth and she gets married to Emperor Peter III of Russia, focusing on the plot to kill her depraved and dangerous husband. On November 19, 2021, Hulu released the series season 2 and you can binge-watch the previous seasons of the series.