Father Gabriele Amorth will be back to fight more demons after he has fought some in a 2023 American supernatural horror film The Pope's Exorcist.
According to the report by Bloody Disgusting, a Pope's Exorcist film sequel is now in development at Sony. The film is based on the 1990 book An Exorcist Tells His Story and the 1992 book An Exorcist: More Stories by Father Gabriele Amorth.
There are not yet any specific plot details disclosed about the film and Russell Crowe is expected to return as Father Gabriele Amorth.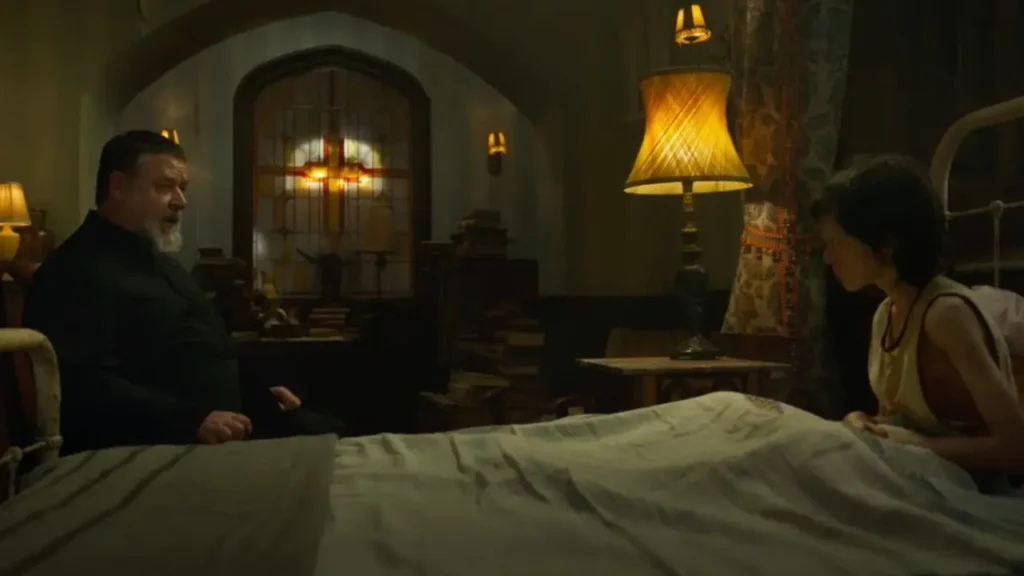 The Pope's Exorcist was released on April 6, 2023, and in the United States and Canada on April 14 and received mixed reviews from critics and the film has grossed $52 million worldwide.
The filming of the film took place from August to October 2022 in Dublin and Limerick, Ireland, and Rome, Italy and the sequel filming might start anytime soon.
The Pope's Exorcist film is standard-issue holy horror and the Pope's personal exorcist man lives a humorous, practical life visiting an Italian village where a man is seemingly possessed by a demon that changed many things.
Here is the trailer of The Pope's Exorcist film check it out before the next arrives.