Hulu is bringing audiences back to vacation in Mexico in the upcoming American buddy comedy film Vacation Friends 2.
The all-star cast from Vacation Friends is back which includes John Cena, Lil Rel Howery, Yvonne Orji, and Meredith Hagner. The second film will follow the laugh-fest of the first film in which we saw Marcus and Emily played by Lil Rel Howery and Yvonne Orji meet and become friends with Ron and Kyla played by John Cena and Meredith Hagner which ended in a raucously eventful wedding and the same 4 member gang is back together in Vacation Friends 2.
The upcoming American buddy comedy film Vacation Friends 2 is set to premiere exclusively on Hulu in the U.S., Star+ in Latin America, and Disney+ under the Star banner on August 25th, 2023.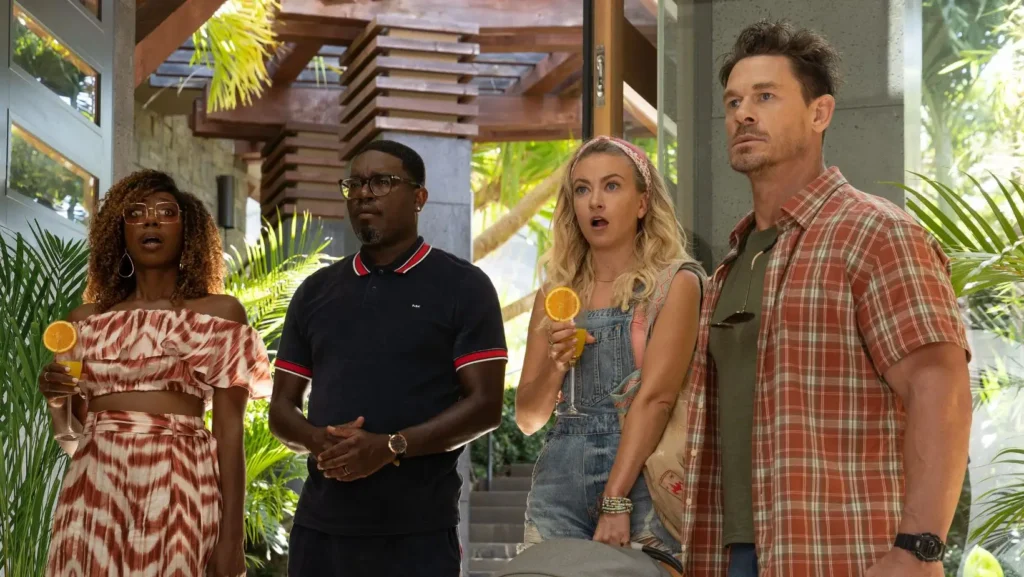 Along with the Vacation Friends 2 release date, the first-look image for the film has been dropped with a glimpse of the fab four. Along with the leading cast back on the sequel the director Clay Tarver is also back. Get ready to Laugh Out Loud with the 4 members of the gang.
Here is the trailer of the Vacation Friends film check it out so that you are not left behind for the sequel.