Sanditon Filming Locations: Sanditon is a British Romance drama television series That is adapted and Created by Andrew Davies. The series is based on an unfinished manuscript by Jane Austen.
Due to only eleven chapters of the novel being completed, the original work was used for the majority of the first episode and then expanded further. The novel is set in a coastal town at a time of social change.
The series star Rose Williams, Crystal Clarke, Theo James, Ben Lloyd-Hughes, and many more…
Sanditon Filming Locations- Where was Sanditon filmed?
The filming of this series began on 1 June 2021 and was Completed on 17 December 2021. Sanditon Series was shot in Europe, particularly in England, the UK. In the below article, we will see the different places where the film was filmed.
Are you one of those people who note down the filming locations of various movies and series? So the filming locations of various movies and series are shared through our post.
Sanditon Filming Locations in Europe
The majority of the film was shot in Europe, with the primary filming taking place in England, Somerset. This series is filmed at Brean Beach, Clevedon, Dyrham Park, Marine Lake, Sand Point, Uphill, Weston-super-Mare, and The Bottle Yard Studios.
Brean Beach, Somerset, England, UK
Address: Brean Down Rd, Brean, Burnham-on-Sea TA8 2RS, United Kingdom
Somerset is a Non-metropolitan county, Somerset is situated in South West England, bordering Wiltshire to the east, Gloucestershire and Bristol to the north, Dorset to the southeast, and Devon to the southwest.
Brean Beach is a long, sandy strip in Somerset, England that is frequented by people who often walk and walk their dogs.
Many of the Sanditon beach scenes featured in the series were actually filmed in Brean, a seaside town on the west coast of the country. Many of the film's scenes have been shot in this location
Clevedon, Somerset, England, UK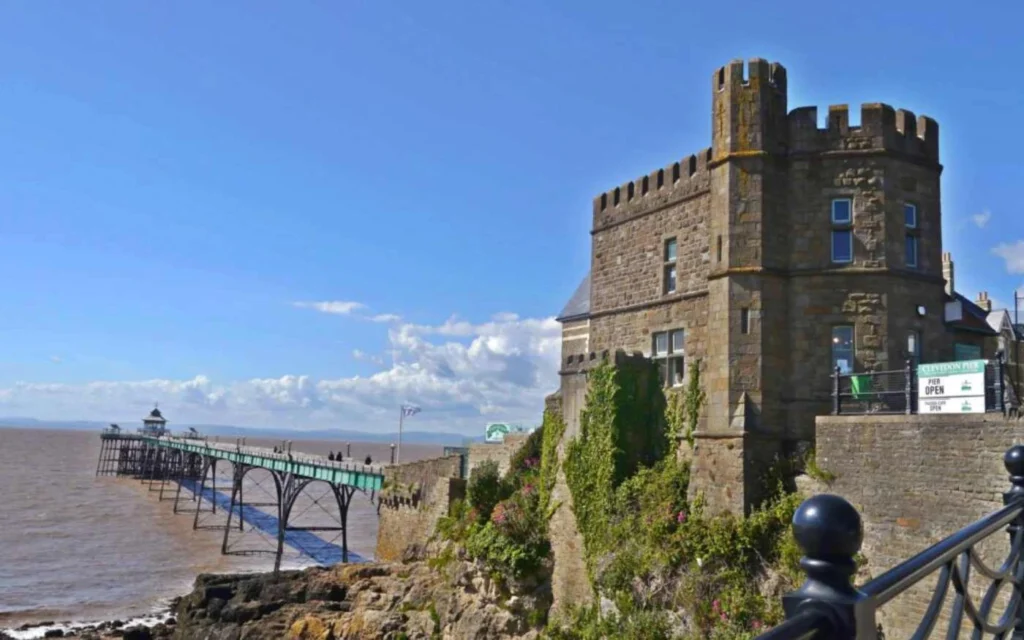 Cliveden is an English seaside town and part of the ceremonial county of Somerset. A short distance from Brean Beach lies a town called Cliveden, which is not on the coast. Cliveden has been used for filming; This location was chosen for the exterior filming of the series.
Dyrham Park, Gloucestershire, England, UK
Address: Dyrham, Bath, Chippenham SN14 8HY, United Kingdom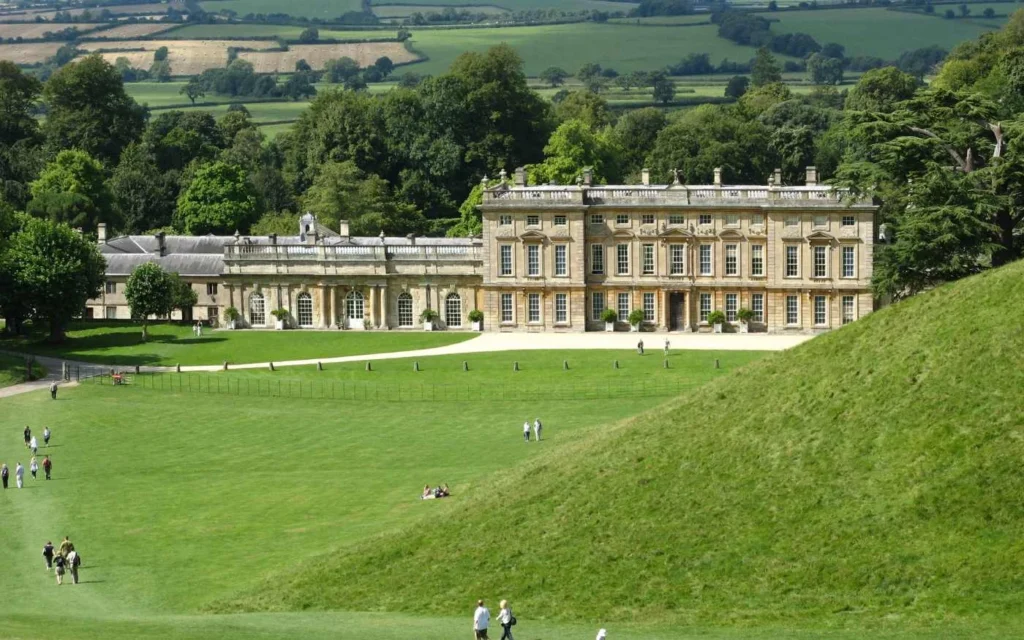 It is a Manor house in Dyrham, England, Dyrham Park is a baroque English country house and historic park in an ancient deer park near the village of Dyrham in South Gloucestershire, England. Sweeping shots of the main house at Dyrham Park featured in the series as Sanditon House, Lady Denham's home.
Marine Lake, Weston-super-Mare, Somerset, England, UK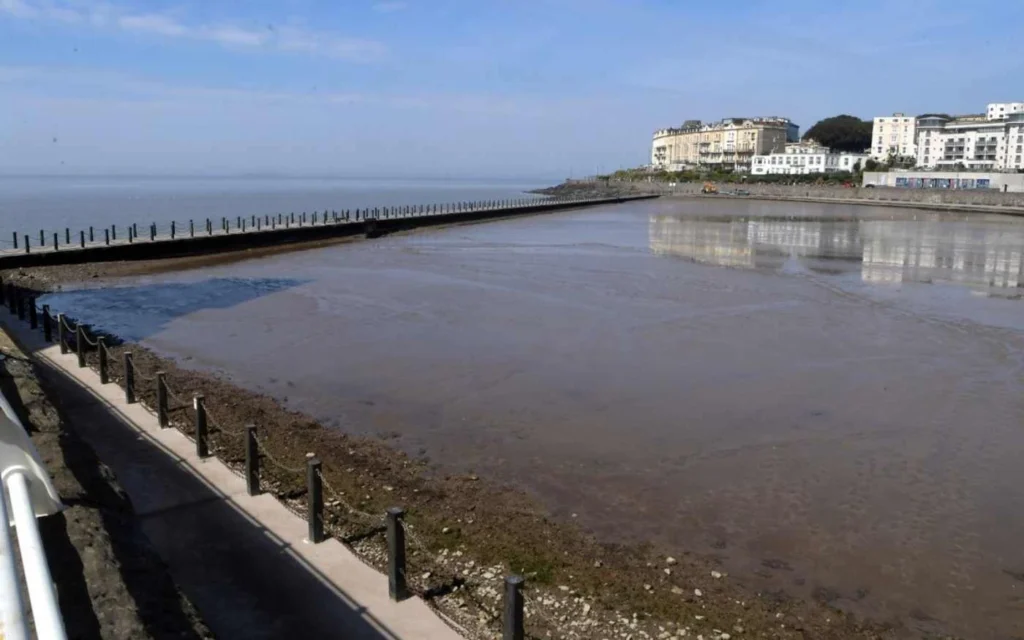 Marine Lake Beach is one of the most popular places to visit in England, especially popular with families with young children. Marine Lake is also one of the filming locations of this movie.
This Lake is Located in Somerset, England, UK However, due to the large amount of mud and silt in this lake, it was closed in 2021.
Sand Point, Somerset, England, UK
Address: Kewstoke, Weston-super-Mare BS22 9UD, United Kingdom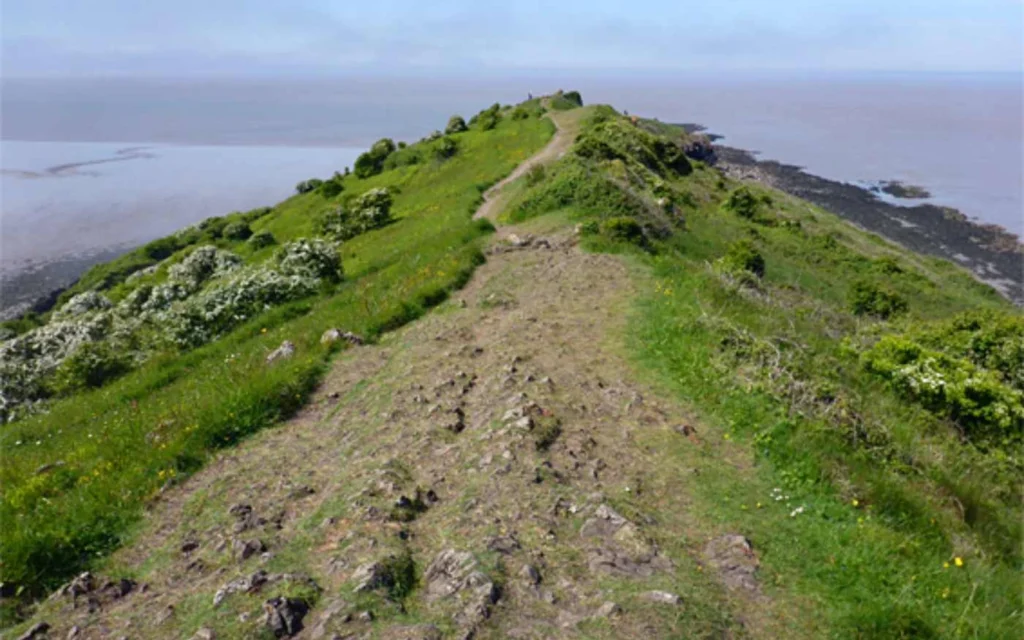 Sand Point is a Nature preserve Which is located in the north of the village of Kewstoke, England. It is an elongated peninsula, Which is an extension of the beach called Sand Bay. Some Scenes Of This series were Filmed at Sand Point.
Uphill, Weston-super-Mare, Somerset, England, UK
Uphill is a village in the civil parish of Weston-super-Mare in North Somerset, England, on the Bristol Channel coast, on the south shore. A few Scenes of this series were Filmed at Uphill, Weston-super-Mare.
The Bottle Yard Studios, Bristol, England, UK
Address: Whitchurch Ln, Bristol BS14 0BH, United Kingdom
This Series was filmed at Bottle Yard Studios in Bristol, where some of the sets were built, including Trafalgar House, Sanditon House, Denham Place, and the Sanditon Assembly Rooms. The studio is a British film and television production studio facility located in South West England.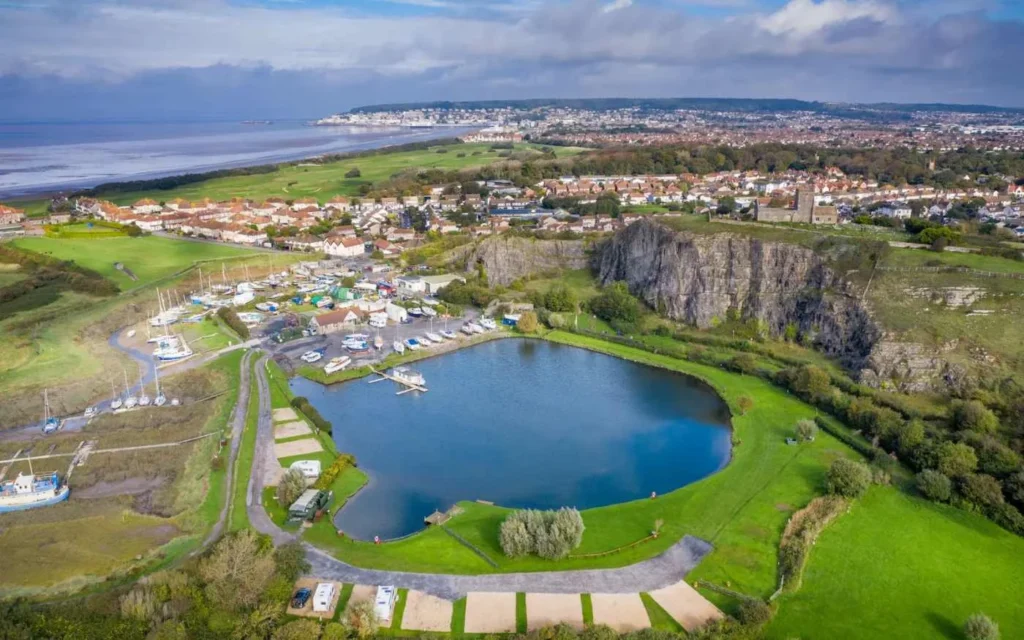 Sanditon itself, featured in the series, is a fictional seaside town believed to be located on the south coast of England. But one is actually filmed in and around Bristol in the western part of the United Kingdom.
Sanditon Overview
The series follows a spirited and impulsive woman who moves from her rural home to the fishing village of Sanditon, wishing to resettle in a seaside resort.
Sanditon Official Trailer
The drama and romance Series Sanditon was released on January 12, 2020, You can Watch Sanditon on Prime Video Till now 3 seasons of this series have come.
Recently, the third season of this series has come, whose third episode was launched on 2 April, and now its fourth episode will come. (External Link: IMDB)
What is the Filming Location of Sanditon?
Sanditon was Filmed in the United Kingdom.
When was Sanditon filmed?
Sanditon filming started on 1 June 2021 to 17 December 2021.
Where can you watch Sanditon?
You Can Watch Sanditon on PBS MASTERPIECE Prime Video Channel.