Rihanna, the mother of a son has announced she is expecting her second child. After Loewe and Alaia-clad Super Bowl halftime show fans wondered whether or not Rihanna was pregnant again and the singer confirmed the rumors.
People have confirmed, Rihanna is pregnant with her second baby.
On February 12, 2023, Rihanna in the show during her performance rubbed her stomach and also left the zipper of her hoodie open and revealed her belly during the show.
The couple Rihanna and Rocky has been mostly private about their personal life but Rocky while talking to Apple Music 1's Zane Lowe, added "I can't even explain it, man. You come home to heaven every day. I'm so thankful. God is good, man."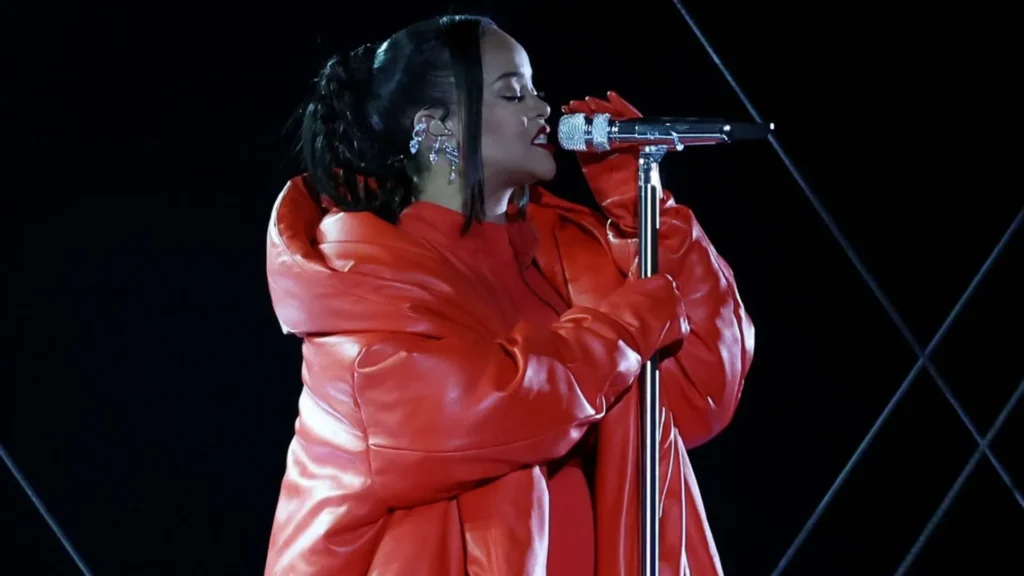 In the show Rihanna performed some of the songs like "B***h better have my money," "Where have you been," "Only Girl," "We found love," "Rude Boy," "Work," "Run This Town," "Umbrella" and "Diamonds."
Rihanna and rocky has become parents last year and now they are expecting their 2nd child. Stay connected we will keep you updated.