Red Notice Filming Locations: Red Notice is an Action, Comedy, and Thriller film which is Directed and penned by Rawson Marshall Thurber.
Cast members of this film include Dwayne Johnson, Ryan Reynolds, Gal Gadot, Ritu Arya, Chris Diamantopoulos, and many more. Markus Förderer is the cinematographer of this film.
When and where was Netflix's Film Red Notice Filmed?
The film Red Notice was shot entirely on location in several European countries and a few locations in the United States, and for its principal photography and shooting.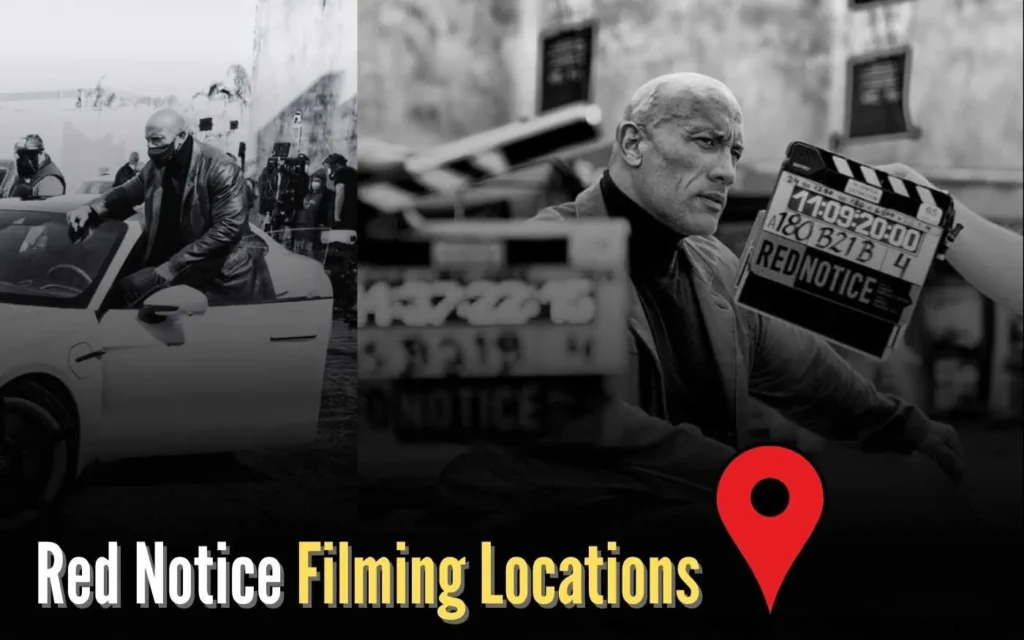 The production team traveled across Europe and Asia and selected suitable filming locations. The filming of this movie was started on January 3, 2020, and was completed on November 18, 2020
Red Notice Filming Locations-
📍Castel Sant'Angelo, Rome, Italy
Address: Lungotevere Castello, 50, 00193 Roma RM, Italy
Castel Sant'Angelo is a Mausoleum in Rome, Italy, This is Hadrian's Mausoleum and a huge rotunda in Parco Adriano, It was built by the Roman emperor Hadrian as a mausoleum for himself and his family. Some Important scenes of Red Notice film were shot at Castel Sant'Angelo.
Italy is a Country that also served as one of the filming locations for the series in Europe, located in the middle of the Mediterranean Sea. Rome is The Capital of Italy, It is a long Mediterranean European country that has left quite a powerful imprint on its culture and powerful cuisine.
Apart from this, Sardinia in Italy was also used for filming, Sardinia is an Island in the Mediterranean Sea that is noted for its beautiful beaches, turquoise sea, and fascinating rock formations.
📍Louvre Museum, Paris, France
Address: 75001 Paris, France
France is a country located in Western Europe, apart from Europe, it is also spread in many other territories, Paris is its capital and it is also a member of the European Union. Paris is the global center for art, fashion, gastronomy, and culture, also known as the City of Love.
Paris is world famous for its cafe culture and designer boutiques along the Rue du Faubourg Saint-Honoré, also beautiful sites here include the Eiffel Tower and the Gothic Notre Dame Cathedral.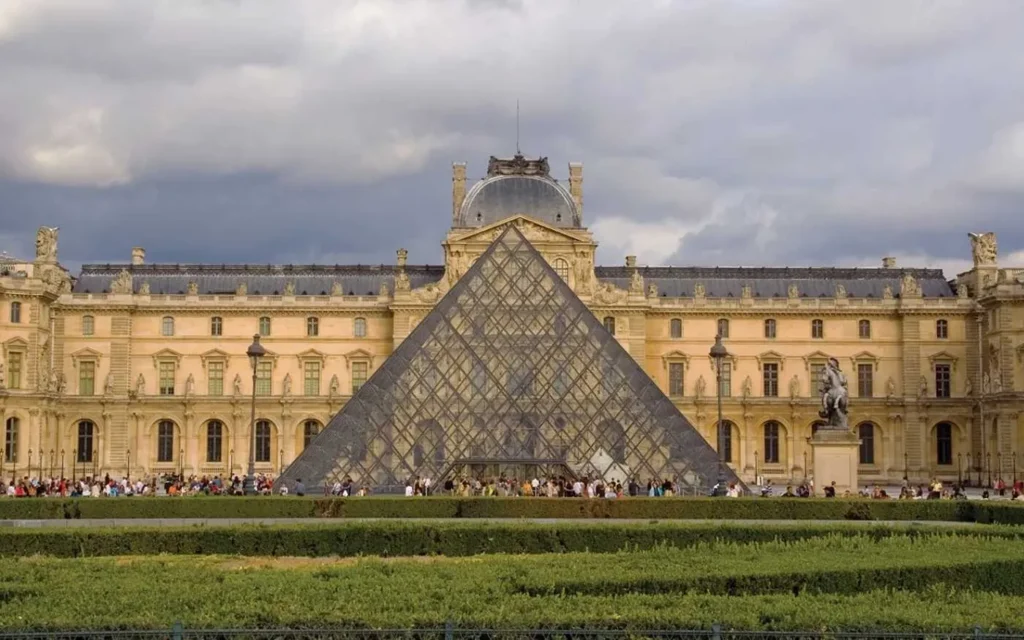 Louvre Museum is a Museum in Paris, France, It houses the National Art Museum of Paris, a central landmark, located on the right bank of the Seine in the city's first arrondissement, You can clearly see the scenery around the Musée du Louvre in the Red Notice final scene.
Bali, Indonesia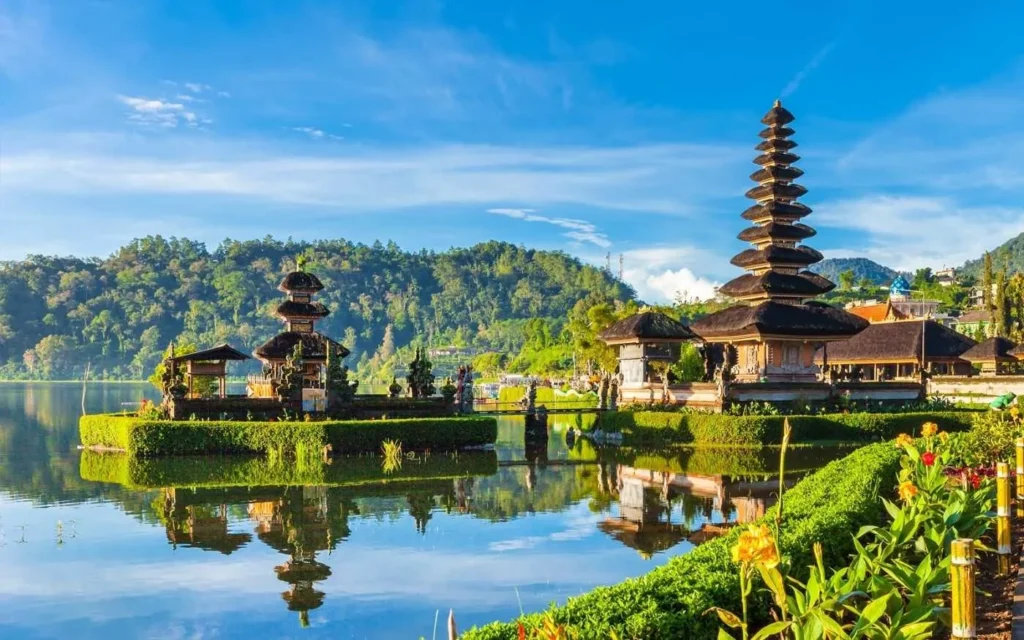 Indonesia Country in Asia that is mainly found in Southeast Asia and Oceania between the Indian and Pacific oceans. It covers more than 17,000 islands. The Indonesian province of Bali, which is also the westernmost part of the Lesser Sunda Islands, has also been used for filming this series.
Cairo, Egypt
Egypt is the most populous country in the Arab world. Egypt has one of the longest histories of any country. Some of the iconic monuments of the Red Notice movie were shot in Cairo, Egypt. Cairo is the Capital of Egypt which is noted for its Giza Pyramids Complex.
The sprawling capital of Egypt "Cairo", lies primarily on the Nile River, In the center of which is a huge Egyptian Museum and Tahrir Square. Museum housing antiquities such as royal mummies and gilded artifacts from King Tutankhamun that boasts its historicity.
Antequera, Malaga, Spain
Spain is a European country, and Madrid, which is the central capital of Spain as well as the most densely populated city, has beautiful boulevards and huge, manicured parks like the Buen Retiro.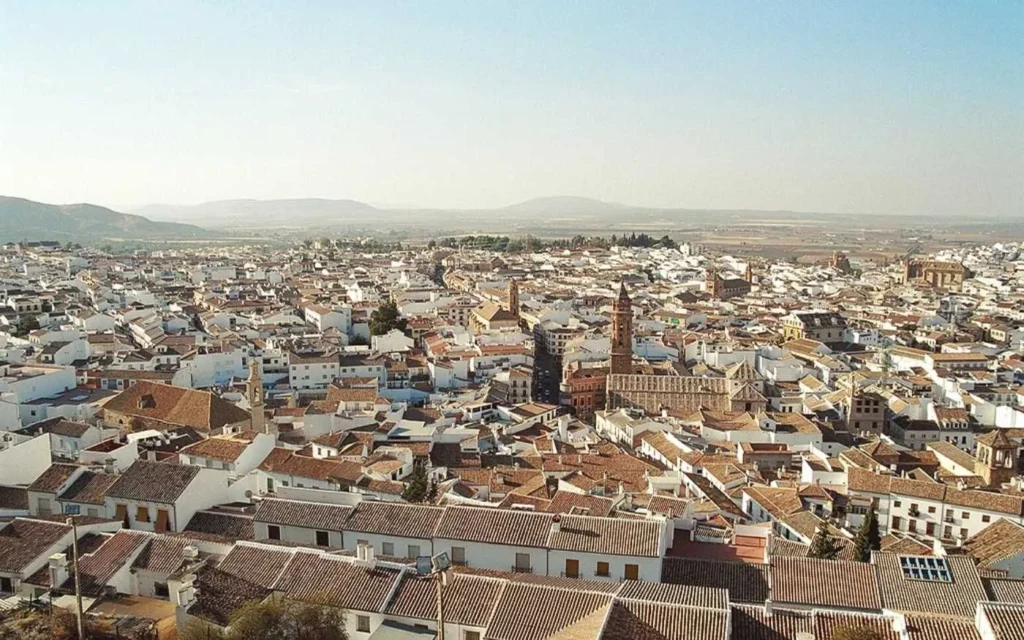 Antequera is a City in Spain that is noted for its architecturally beautiful, and its important role in Spanish history. The series' bull ring scene was shot in the town of Antequera in Andalusia, southern Spain. Mainly the city is known for ancient burial mounds like Dolmen de Menga, Dolmen de Vieira, and Tholos de el Romaral.
Valencia, Comunidad Valenciana, Spain
Valencian Community is an Autonomous community of Spain that is noted for the City of Arts and Sciences, the Old Town, the Valencia Cathedral, the Central Market, and being the birthplace of paella.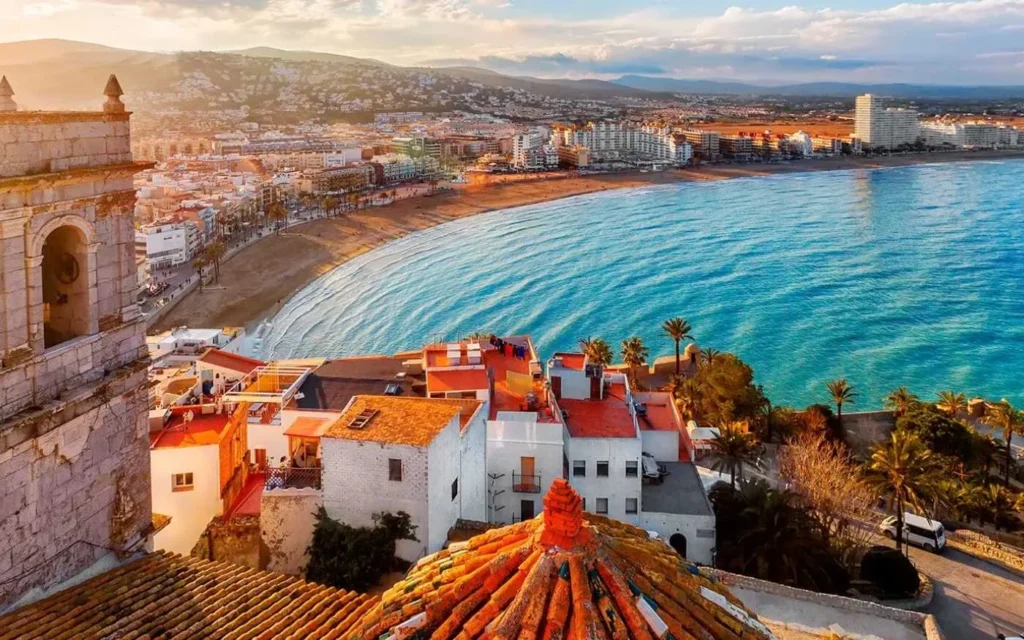 The filming unit in Valencia, Comunidad Valenciana was used for the filming of the Netflix film Red Notice, Valencia is the capital of the Valencian Community and the third largest city in Spain as well as the metropolitan area.
Tyler Perry Studios, Atlanta, Georgia, USA
Address: 315 Deshler St SW, Atlanta, GA 30310, United States
Georgia is a southeastern US state and Atlanta is the Capital of Georgia, Tyler Perry Studios is a Film production company in Atlanta, Georgia, whose facilities have been used for the filming of the Netflix film Red Notice.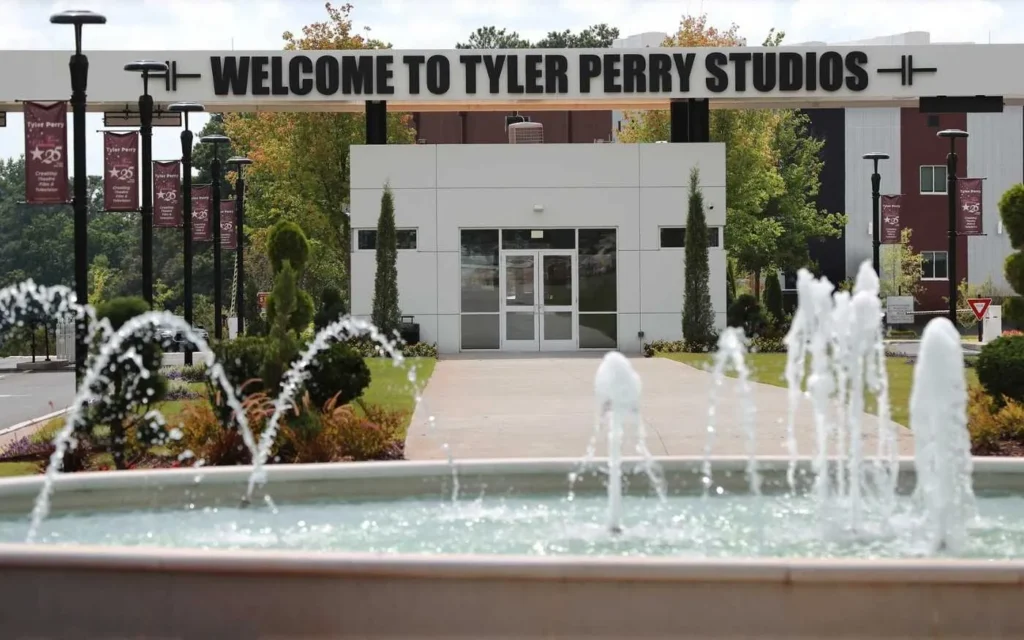 Georgia's capital and largest city, Atlanta, is home to the Georgia Aquarium and a National Historic Site dedicated to the life and times of African-American leader Martin Luther King Jr.
Sametnangshe, Phang Nga Bay, Thailand
Address: 90 หมู่ 2 Khlong Khian, Amphoe Takua Thung, Phang-nga 82130, Thailand
Samet Nangshe Boutique in Phang Nga Bay, Thailand was used as a filming location, It was shown as the opening scene of Bali.
Thailand is a Southeast Asian country and Bangkok is the capital of Thailand. It is famous for its tropical beaches, ancient ruins, grand royal palaces, and temples displaying Buddha figures, etc. There are also many beautiful places in its capital Bangkok.
Cayman Islands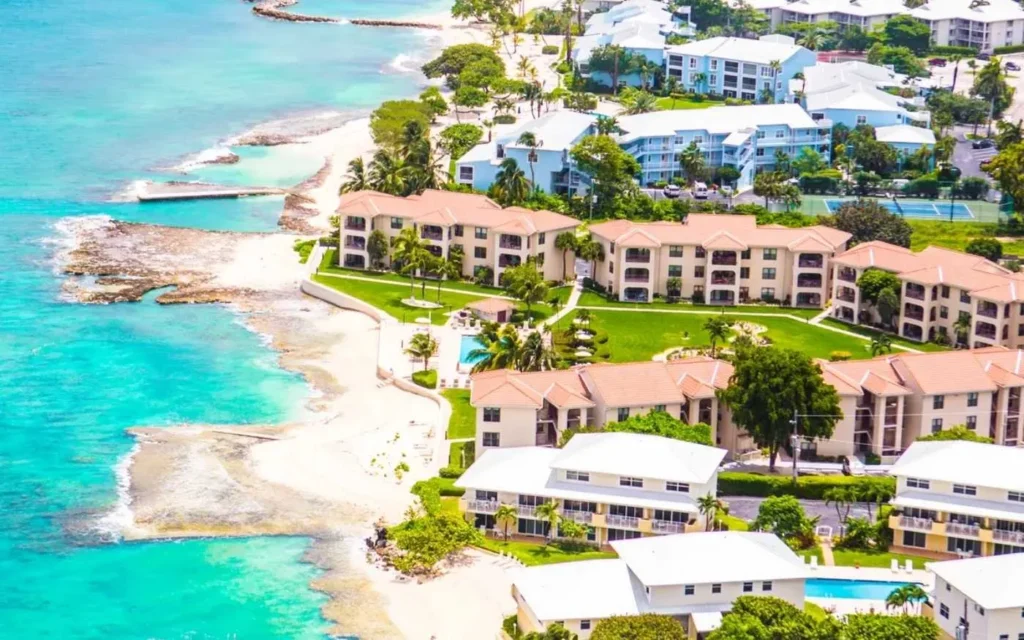 The Cayman Islands is a British Overseas Territories, It's capital is George Town, This British overseas territory covers 3 islands in the Caribbean Sea and is noted for its beach resorts and diverse scuba diving and snorkeling sites. The Cayman Islands were also selected as a filming location for the film.
Apart from the places mentioned above, you can also see some scenes of Argentina and London in the film Red Notice.
Red Notice Synopsis
Red Notice Official Trailer
The 2021 American action comedy film Red Notice was released in the United States on November 5, 2021, by Netflix, It is available to watch on Netflix Official Site. (External Link: IMDB)