Army of Thieves Filming Locations: Army of Thieves is an Action, Comedy, Crime, and Thriller film which is directed by Matthias Schweighöfer and penned by Shay Hatten.
This Series is based on Zack Snyder's Characters and is also a prequel to 2021's film Army of the Dead and 2nd installment in the Army of the Dead franchise.
When and where was Netflix's Film Army of Thieves Filmed?
Army of Thieves has been shot entirely in Europe, and for its principal photography and shooting, the production team traveled across Europe and selected suitable filming locations for the film. The filming of this movie started in December 2020, particularly in Switzerland, France, Germany, Austria, and Czech Republic.
Army of Thieves Filming Locations-
Most of the filmmakers prefer to shoot a film or series on locations, behind which they believe that more realism can be achieved in a "real" place. The shooting location of any film depends on its budget.
📍Obersalzberg, Berchtesgaden, Bavaria, Germany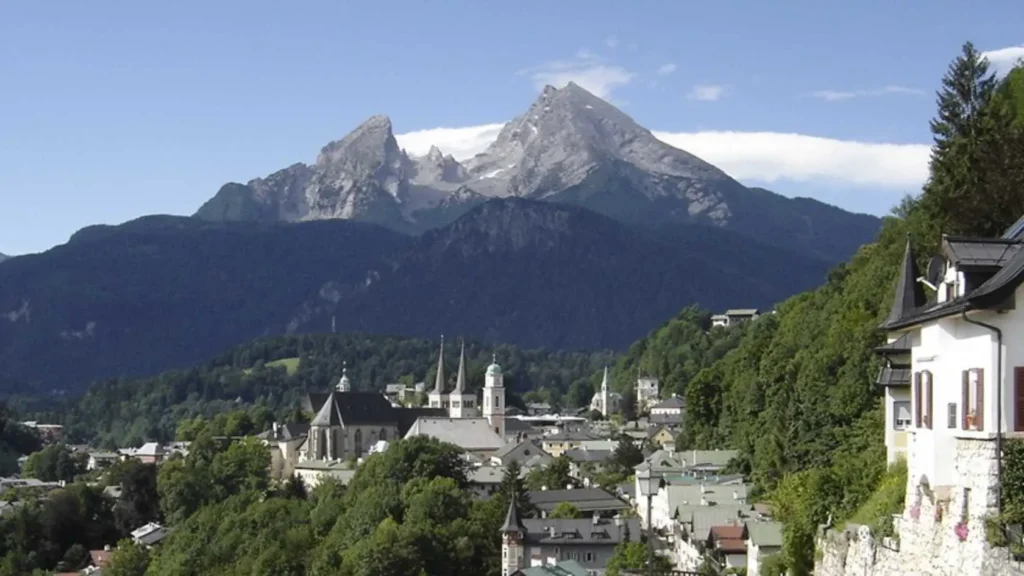 Bavaria is a German state, It is the largest German state by land area. The Free State of Bayern is a state in Germany located in the southeastern part of the country. The capital of Bayern is Munich.The film was shot around the Obersalzberg, a hilltop above the market town of Berchtesgaden in Bavaria.
📍Paris, France
France is a country located in Western Europe, apart from Europe, it is also spread in many other territories, Paris is its capital and it is also a member of the European Union.
Paris is world famous for its cafe culture and designer boutiques along the Rue du Faubourg Saint-Honoré, also beautiful sites here include the Eiffel Tower and the Gothic Notre Dame Cathedral.
Paris is also known as the City of Love. Paris is the global center for art, fashion, gastronomy, and culture, Army of Thieves is shot mainly in Paris at the Petit Palais, an art museum. The location of the first vault featured in the film was filmed in Paris.
📍Prague, Czech Republic
The Czech Republic is a European landlocked country in the middle of Europe also known as "Czechia" It is historically known as Bohemia. Czechia is derived from Austria, Germany, Poland, and Slovakia.
Prague is the Capital of Czechia which is divided by the Vltava River. It is nicknamed "The City of a Hundred Spires" and is noted for its Old Town Square, which is the center of its history. Many scenes of Army of Thieves have been shot in Prague, the capital of the Czech Republic, it is a very beautiful place.
📍Hallstatt, Austria
Austria is a Country in Europe, Vienna is the capital of Austria, Formally the Republic of Austria is a landlocked country located in the Eastern Alps in Central Europe, It is a federation of 9 provinces.
Hallstatt is a Town in Austria that is noted for its historic saltmines and fairytale scenery. This village is particularly located on Lake Hallstatt's western shore in Austria's mountainous Salzkammergut region. The production team used some locations in Hallstatt, Austria for the filming of Army of Thieves.
📍St Moritz, Switzerland
Switzerland is a European Country in Europe, This mountainous Central Country is Noted for its mountains, clocks, and food especially chocolates and cheese. The country's cities have medieval quarters that are home to landmarks such as the Zeitglogg clock tower in the capital Bern and the wooden Chapel Bridge in Lucerne.
St. Moritz is a luxury alpine resort town which is located in Switzerland's Engadin Valley, The town is mainly popular for its mineral springs. The film's third vault and casino location were filmed in St Moritz, Switzerland.
Army of Thieves Synopsis
Army of Thieves Official Trailer
The 2021 heist comedy film was released in the United States on October 29, 2021, by Netflix, It is available to watch on Netflix Official Site. (External Link: IMDB)