Every Body Has a Secret! 👀Only Murders in the Building has wrapped the filming of the third season of the series along with the leading trio cast of Selena Gomez, Martin Short, and Steve Martin.
Filming for the third season of Only Murders in the Building began in January 2023 and wrapped up production of the third season of the series was announced by the official Only Murders in the Building Twitter handle by sharing a wrap video.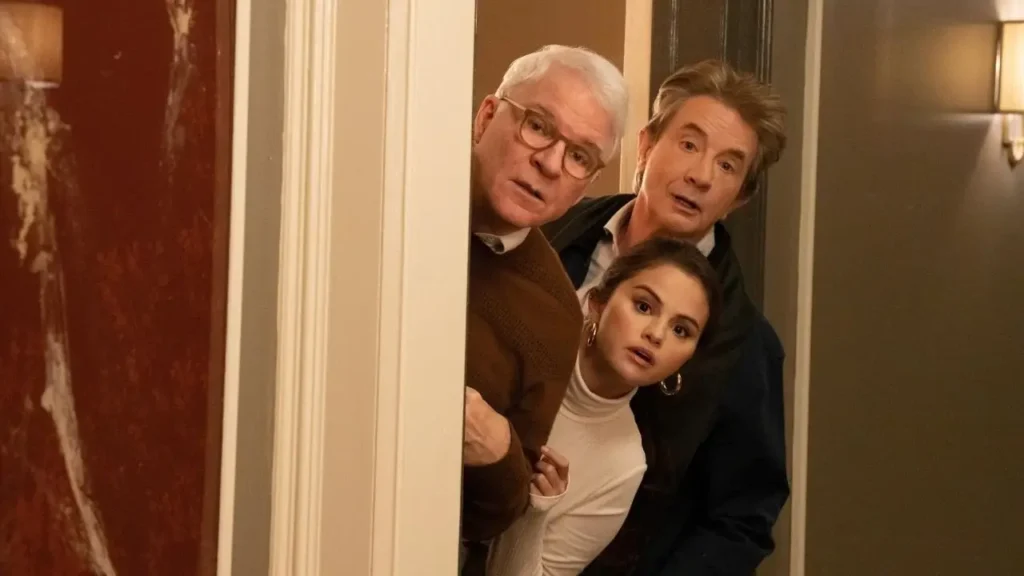 The first season of the series follows Trieo after a suspicious death in their Upper West Side apartment building they all start their own podcast about their investigation of the murder. In the second season, which was released in June 2022 by Hulu the trio become suspects in the bloody murder of another building. Season 3 of the series will likely continue the story.
We can see Martin, Short, Gomez, and the other cast and crew from a balcony that was set up for filming, and the cast and crew were quite happy with the wrap. In July 2022, the series was renewed for a third season and we can expect Season 3 on Hulu sometime in the summer of 2023.