The film stars Daniel Kaluuya, Keke Palmer, Steven Yeun, Jacob Kim, Michael Wincott, Brandon Perea, Wrenn Schmidt, Barbie Ferreira, Terry Notary, Devon Graye, Donna Mills, and many more…
When and Where was Nope filmed?
Nope Filming Locations in the USA
There are several locations in the USA that are frequently used for filming. If you're planning to visit the United States, you can visit these popular filming locations to actually see them and experience the filmy world.
1. Firestone Ranch
Address: 35100 Anthony Rd, Santa Clarita, CA 91390, United States
Firestone Ranch is a Californian Ranch. The property is down a long stretch of dirt road along the Sierra Pelona Mountains and the ranch is gated but inaccessible to the general public.
The majority of the filming of the film took place at the Firestone Ranch in Agua Dulce which was used as the Haywood Ranch in the film. The Haywood family used to train and handle horses for film and television productions.
2. Agua Dulce Movie Ranch, Inc
Address: 34855 Petersen Rd, Agua Dulce, CA 91390, United States
Agua Dulce Movie Ranch takes care of more than 350 properties that are used by the film industry for filming. Another notable filming location is Jupiter's Claim in Nope which is the brainchild of Ruth DeJong who is a production designer.
Jupiter's Claim was built exclusively for filming purposes and was carefully disassembled after the cast and crew finished filming.
3. Universal Studios Hollywood
Address: 100 Universal City Plaza, Universal City, CA 91608, United States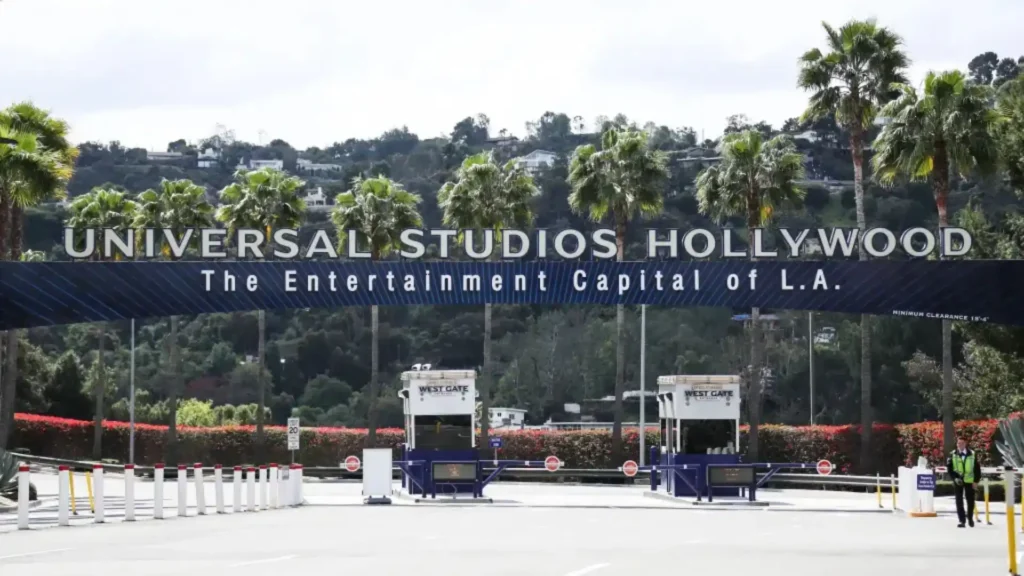 Universal Studios Hollywood is a film studio and also a theme park which is located in Los Angeles County's area of San Fernando Valley. The studio was also used to film some scenes of the film and the cast and crew also set up there to shoot indoor scenes. Universal Studios Hollywood opened to visitors on 22 July 2022 the day Nope was released.
4. Agua Dulce, California
Agua Dulce is a census-designated place which is located in California's Los Angeles County. The filming of the film started in the Agua Dulce desert in northern Los Angeles County. The cast and crew captured the wide desert in a few scenes of the film and the road in between the desert is also captured in the film.
5. Fry's Electronics
Address: 2311 N Hollywood Way, Burbank, California, USA
Fry's Electronics was an American big-box store chain headquartered in San Jose, California in Silicon Valley but on February 24, 2021, Fry's announced its permanent closure of all of its stores.
Filming also took place at the Burbank, California in Fry's Electronics which was closed several weeks before filming but was recreated in its operating state for filming. The cast and crew filmed a few scenes of the film in this location.
The film was also shot in several other locations in California such as Polsa Rosa Ranch, Santa Clarita, and Southern California.
Additionally, a restaurant called Jimmy's Burgers, located at 7441 Lankershim Blvd in North Hollywood, California, also known as Copperpot's Cove Restaurant, was used for the filming of Nope.
Nope Official Trailer