Merry Mystery Christmas Filming Locations: Merry Mystery Christmas is W Network's new romantic movie starring Brittany Bristow, Eliza King, Olivier Renaud, and Justin Nurse.
Storyline: The film follows Leslie, a star reporter who accidentally fails to uncover a story about a powerful young councilman after her boss tells him she needs to focus on some more seasonal issues.
Leslie is then tasked with investigating the local city's night bandits who are stealing beautiful Christmas displays throughout the year. Local detective and Christmas enthusiast Preston helps him in this task.
When and Where Was W Network's Film Merry Mystery Christmas filmed?
Merry Mystery Christmas Filming Locations-
📍Canada
It is known to everyone that Canada is an ideal filming location and is used every year for filming. Merry Mystery Christmas is a Canadian film and looking at its pictures it seems that it has been shot in Canada.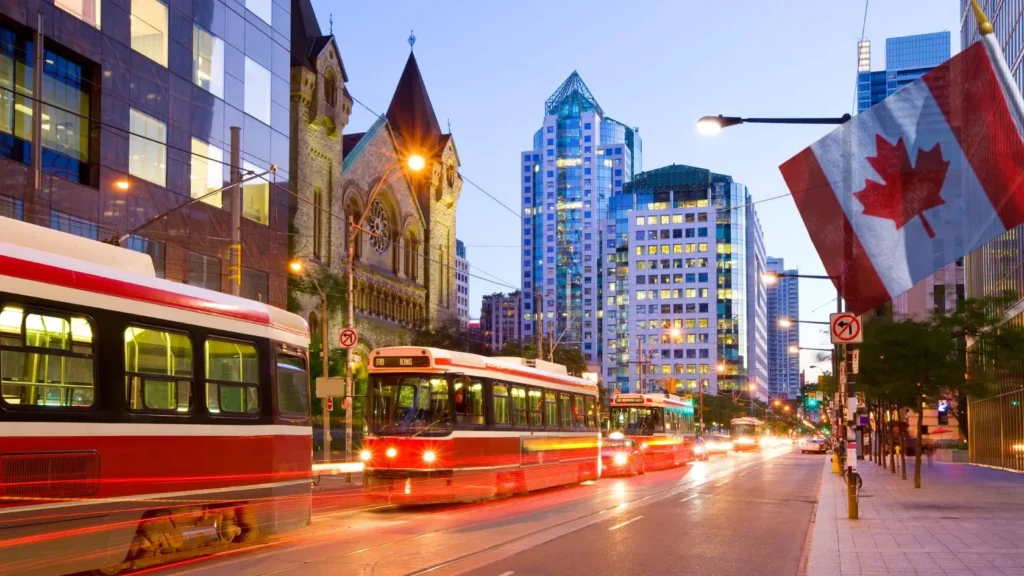 Canada is a country in North America making it the world's 2nd-largest country in terms of entire area. Canada is an ideal location for filmmakers as it saves money on production costs and provides facilities like proper background on a minimum budget.
The Canadian dollar is worth less than the American one, so these producers hire Canadian actors and production teams.
📍Newfoundland And Labrador
Canadian Province Newfoundland and Labrador is noted for its wildlife in a world, UNESCO World Heritage Site which made it an ideal filming location. You can clearly see the scenes around 95 Water Street in St. John's, Newfoundland and Labrador, in this film.
The filming unit traveled across St. John's to provide the perfect backdrop for the film. St. John's is a City and capital of Newfoundland and Labrador province, which is famous for its vibrant colored row houses.
According to ctvnews, Justin Nurse, who plays Stu in the film, said:
"I think right now what people are seeing is that Newfoundland has the beauty and the authenticity of the small town feel,"

"We got the real snow, we got the real cold. And as challenging as that might be to shoot in March … you can't fake that kind of beauty."

Justin Nurse
People also ask:-
What is the Filming Location of Merry Mystery Christmas?
Merry Mystery Christmas was Filmed in Canada.
When was Merry Mystery Christmas start filming?
Merry Mystery Christmas starts filming in 2023.
Where you can Watch Merry Mystery Christmas?
You can Watch the Merry Mystery Christmas on the Hallmark Channel.