Annie loves her family's café very much. It's a special place where they all come together, share delicious food, and make wonderful memories. But, Annie learns that the café will be destroyed soon. She decides that she will do everything she can to prevent this from happening before Christmas.
Christmas By Starlight is a Drama, Romance, and Comedy movie directed by Gary Yates and written by Paul Campbell, and Kimberley Sustad. The cast members include Kimberley Sustad, Paul Campbell, Darren Martens, and many more.
When and Where Was Christmas By Starlight filmed?
Campbell posted the behind-the-scenes video. He also said the screenplay with Sustad, and the film was directed by Gary Yates. You can see the post given below:
Rebecca Staab(Pat Park) posts this selfie on set, showing how they are working and how careful during the time of COVID-19.
Now without wasting any time let's quickly talk about the locations in Canada where the filming unit used the facilities to shoot the movie.
Hallmark's Christmas By Starlight Filming Locations
Hallmark's movie Christmas By Starlight is a romantic film was filmed in Canada particularly around Manitoba, with principal photography taking place on September 30, and wrapped on October 19, 2020.
📍Winnipeg, Manitoba, Canada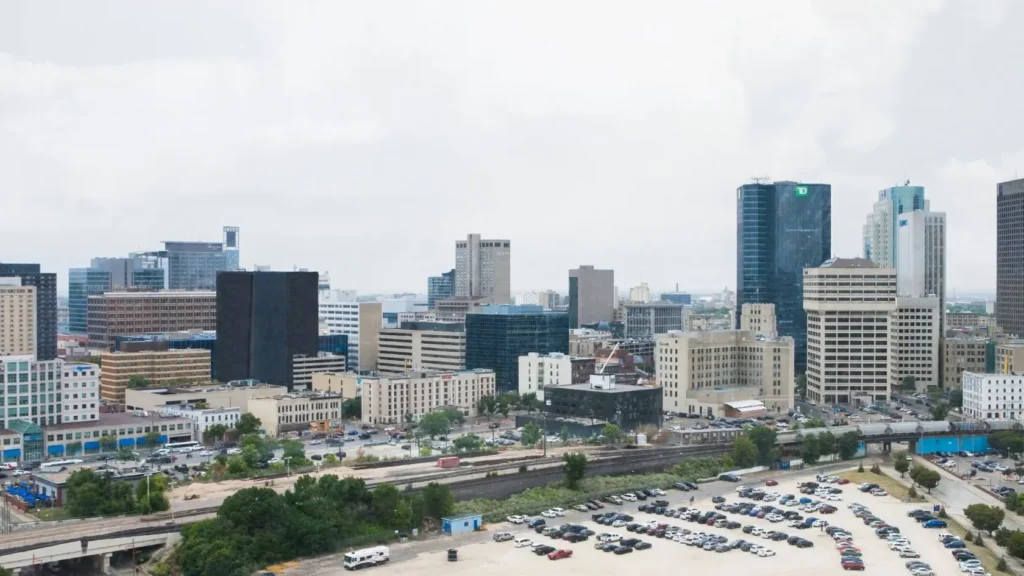 Manitoba is a Canadian Province, The production Team used the streets and other facilities of Manitoba to provide a suitable backdrop for the film. It is filled with lakes and rivers, mountains, forests, and grasslands.
People also ask:-
What is the Filming Location of Christmas By Starlight?
Christmas By Starlight was Filmed in the Canadian Province of "Manitoba".
When was Christmas By Starlight start filming?
Christmas By Starlight starts filming in June 2023.
Where you can Watch Christmas By Starlight?
You can Watch Christmas By Starlight on Hallmark Channel.
Official Trailer of Christmas By Starlight
Christmas By Starlight was November 26, 2020 (United States) by Hallmark Channel.
External Link: IMDb