Lucky Hank is an upcoming American television series and after many short teasers and images, an official full-length trailer is out.
In the trailer when we see Bob Odenkirk it's clear that his character William Henry "Hank" Deveraux, Jr. is facing an existential crisis and we can see the abrasive and angry personality of William Henry Devereaux Jr.
The trailer shows us how much Devereaux Jr. has messed up his own life we can see him confronting a student in a meeting and calling school "mediocrity's capital.". He is facing problems at home and problems at work even deciding to box a goose at a park.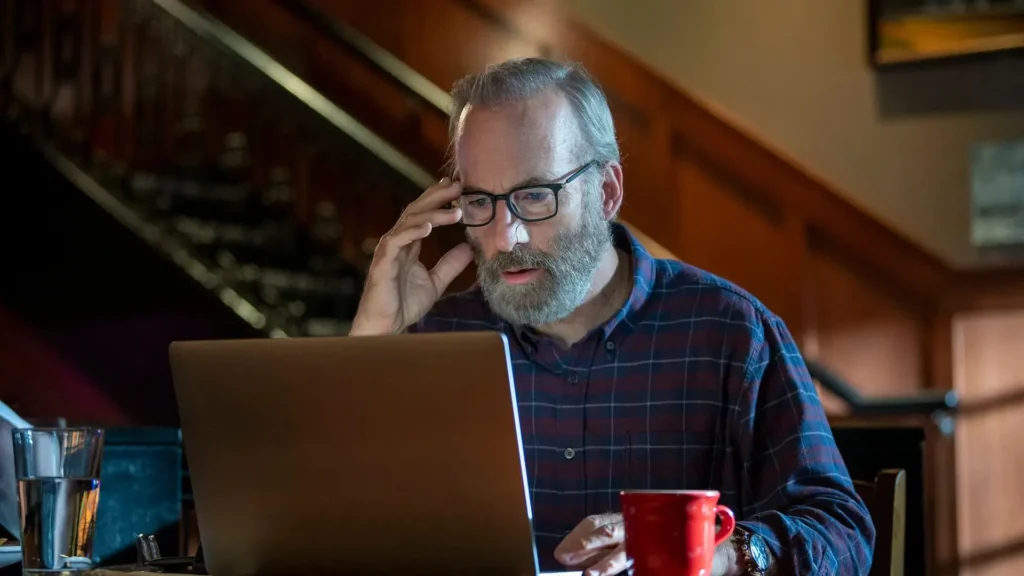 Lucky Hank is based on the 1997 novel Straight Man by Richard Russo. Lucky Hank is scheduled to have an eight-episode first season.
The series also stars Sara Amini, Diedrich Bader, Suzanne Cryer, Olivia Scott Welch, and Cedric Yarbrough. Aaron Zelman and Paul Lieberstein and many more.
Lucky Hank will premiere on AMC and AMC+ on March 19, 2023. Here you can watch the new trailer for the upcoming series.