Love and Death Filming Locations: Love and Death is HBO's TV-MA Rated Biographical, Crime, and Drama, Television Series directed by Lesli Linka Glatter and penned by David E. Kelley.
It was also based on Evidence of Love: A True Story of Passion and Death in the Suburbs "Love & Death In Silicon Prairie, Part I & II" by Jim Atkinson, and John Bloom.
The Series star Elizabeth Olsen, Jesse Plemons, Patrick Fugit, Lily Rabe, Keir Gilchrist, Elizabeth Marvel, Tom Pelphrey, Krysten Ritter, and many more…
The series is based on the true story of Candy Montgomery, a housewife in Wylie, Texas, who was accused of brutally killing her friend Betty Gore with an axe in the 1980s.
Love and Death Filming Locations- Where was Love and Death Filmed?
The filming of this movie was originally going to take place in the United States. Principal photography and shooting began on September 27, 2021, in Texas and was completed on 1 March 2022. In the below article, we will see the different locations where the series was filmed.
Here is a guide to all the locations of Love and Death Filming Locations:
The series was also shot in "Texas" also Known as The Lone Star State, located in the southern half of the United States, Austin is the capital of the state of Texas.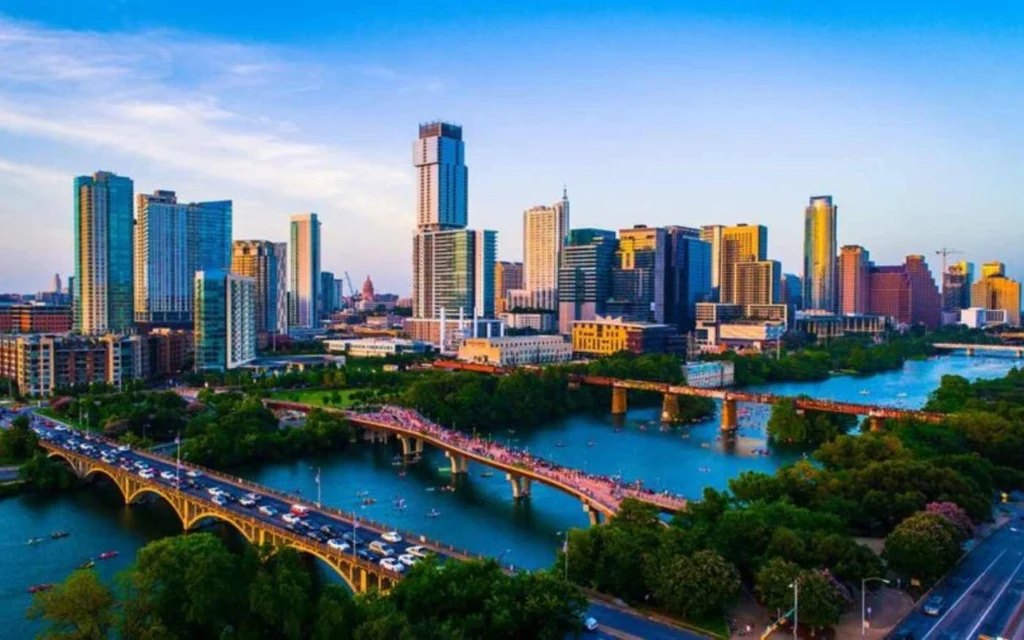 Texas Covering 268,596 square miles of land, the state is the second largest US state by area and population, with over 30 million residents in 2023.
The series was primarily filmed on a sound stage in Kyle, Texas, and began on September 27, 2021. Other locations in Texas and surrounding areas where the film was shot included Austin, Texas La Grange, Georgetown, Coupland, Hutto, Kerrville, Seguin, Lockhart, Smithville, Killeen, San Marcos, and Buda.
📍Austin, Texas, USA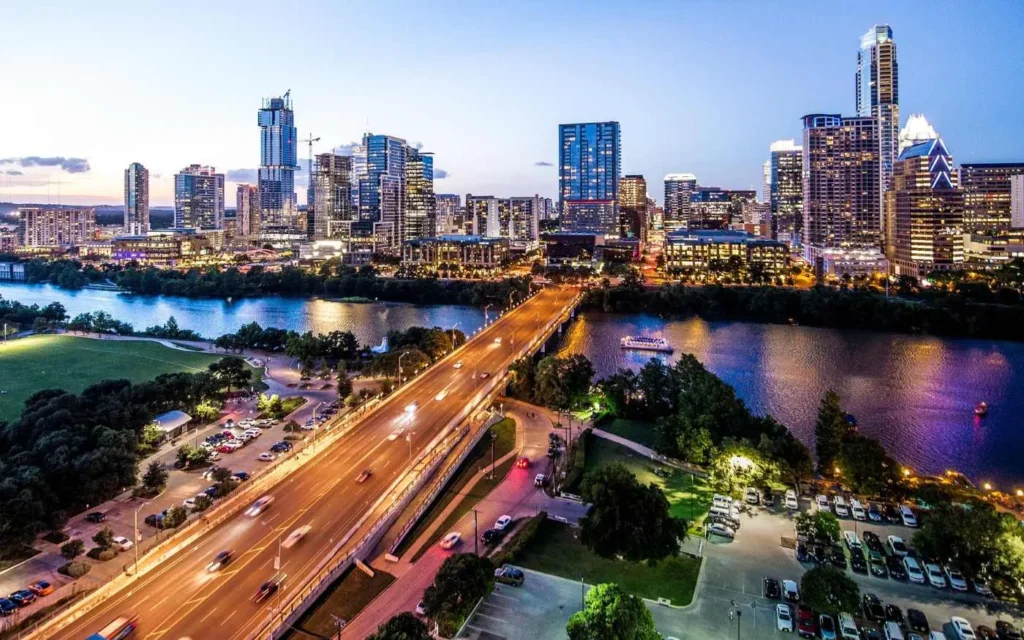 Austin is the capital of the state of Texas, an inland city bordering the Texas Hill Country region. It is home to the university's main campus and is particularly known for its eclectic live music scene. The Series has been shot in Austin, Texas.
📍Wylie, Texas, USA
Wylie is a City in Texas, Mainly it is the city of Dallas and a northeastern suburb. Formerly located in Collin County, Wylie currently extends into neighboring Dallas and Rockwall counties in the state of Texas. Wylie is also one of the filming locations for the series.
📍Seguin, Texas, USA
Seguin is also a city in Texas, like Wylie. It is also the county seat of Guadalupe County, Texas. As of the 2020 census, Seguin had a total population of 29,433. Several scenes in the film were also shot in Seguin.
In a scene from the series, you'll see a view of a giant swing at ZDT's Amusement Park in Seguin, The swing featured in the movie and the swing at ZDT's Amusement Park look very similar.
Love and Death Overview
Two church-going couples enjoy family life in a small Texas town, but then something happens that no one could have imagined.
Love and Death Official Trailer
The Crime, Thriller, and Drama Series Love and Death is scheduled to premiere on April 27, 2023, in the United States by HBO Max, You Can Also Watch Love and Death on HBO Max Originals. (External Link: IMDB)
Where is the Love and Death Hotel filmed?
Betty and Allan's trysts were filmed at a hotel in Cottonwood Inn Motel, La Grange.
When was Love and Death filmed?
Love and Death filming started on 27 September 2021 to 1 March 2022
Where can you watch Love and Death?
Love and Death is Available to Watch on HBO Max Originals.
Where is Love and Death House located?
The home of Allan and Betty Gore, featured in the series is located at 9403 Queenswood Drive in the Castlewood Forest neighborhood in Austin.
Where was the dinner scene in the Love and Death series shot?
According to a report on the Tales from the Collection website, the dinner where Candy and Alan meet several times was filmed at Little Charlie's in Lockhart.
Where is the church in Love and Death?
The United Methodist Church of Lucas is St Peter's Church of Coupland is used for the filming of the Love and Death Series.