Joseph Baena is the son of Arnold Schwarzenegger and Mildred Patricia Baena, a former housekeeper of Arnold Schwarzenegger. Joseph might not have the as same name as his father but he is following in his father's footsteps when it comes to his career.
Joseph looks the same as his father when he was young and in his first action film, the father-son duo also workout together. Baena was photographed flexing at the gym and recreating his father's look when he was young. Joseph has been getting into acting and appeared in the last season as a Dancing with the Stars performer.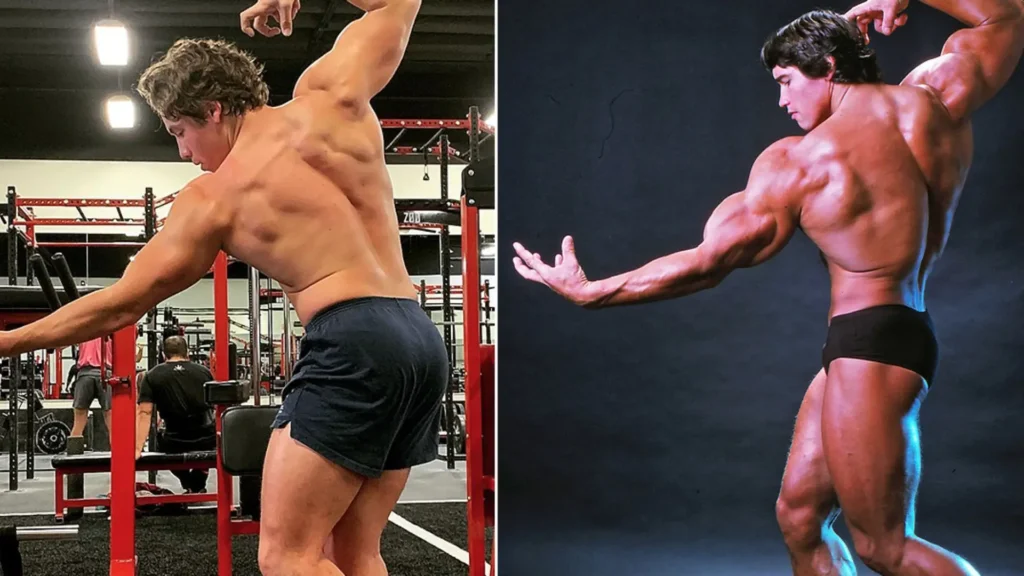 Now, Joseph is trying something more in common with his famous father and he was currently spotted filming his first action movie and the upcoming action movie, "Called to Duty,".
According to TMZ, Joseph was on the set of the action film Called to Duty and the movie will be similar to Top Gun but with a female-led cast. Some of the behind-the-scenes pictures of the filming set were shared on Twitter.
Joseph shared the acting advice his dad has given him on the Unwaxed podcast. "My dad really gives me like the most, not generic, because it's like really good advice, but it's like, 'Aw, I feel I already knew that."
"Like with acting and stuff, it's always about the reps. Just practicing, practicing until you can just say it. Everyone always asks me, 'How do you learn all these lines?' I'm like, 'Well it's through the reps and it's what my dad told me.'" he added.
"Once you're able to say these lines while washing dishes, doing your laundry, or someone trying to interrupt you, then you can say them whenever," he said.
When the camera is going and you're saying these lines you have the boom stick in your face, the cameras, moving around, maybe your scene partner misses a line or something and you have to improve real quick, a car is passing by, so they have to cut it right there. You just have to roll with it." He concluded.