It Filming Locations: It the film follows the summer of 1989 when a group of bullied kids together try to destroy a shape-shifting monster who preys on the children of Derry, their small Maine town.
When and Where was It filmed?
It Filming Locations in Canada
Are you one of those who loves to discover the filming locations of your favorite Movies or TV Series? This is the right place for you to check the filming locations for various movies and TV series.
1. James Street, Eulalie Avenue
Address: James Street, Eulalie Avenue, central Oshawa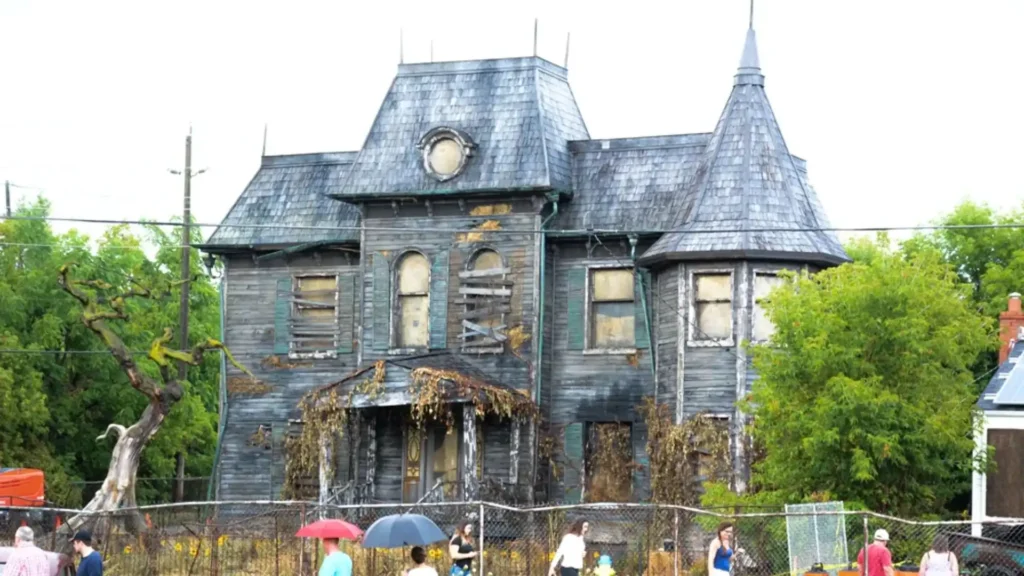 The old mansion was built on the corner of James Street in Eulalie Avenue located in central Oshawa. The haunted house at 29 Neibolt Street was filmed here in this location. Exterior scenes were filmed here for 3 days and interior scenes were filmed in Cranfield House at 450 Pape Avenue in Riverdale, Toronto.
2. Port Hope, Canada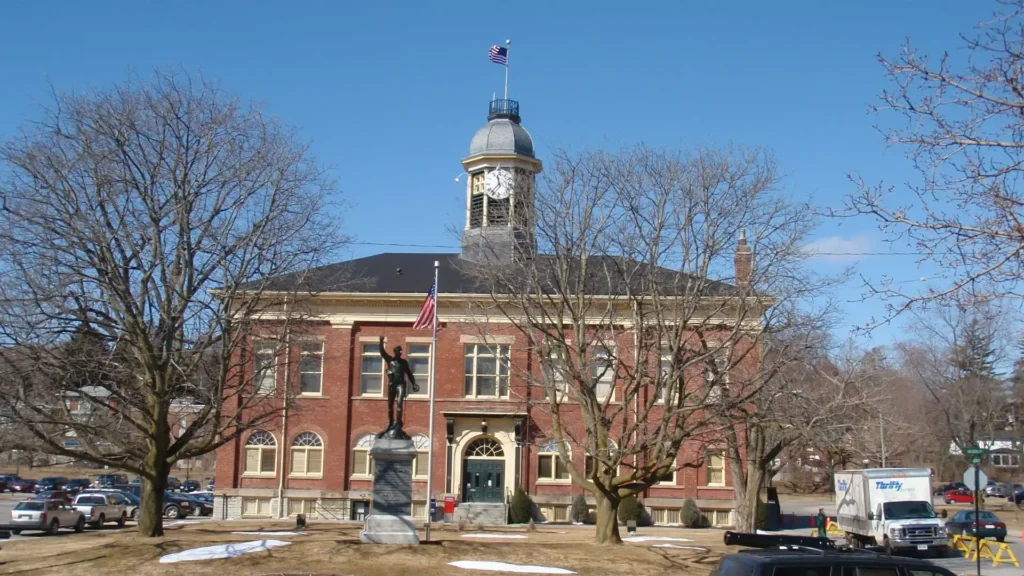 Port Hope is a municipality in Southern Ontario that was transformed into a small town in Derry, Maine, and filmed in different locations of the town. Port Hope is located at the mouth of the Ganaraska River on the north shore of Lake Ontario.
3. Wycliffe College
Address: 5 Hoskin Ave, Toronto, ON M5S 1H7, Canada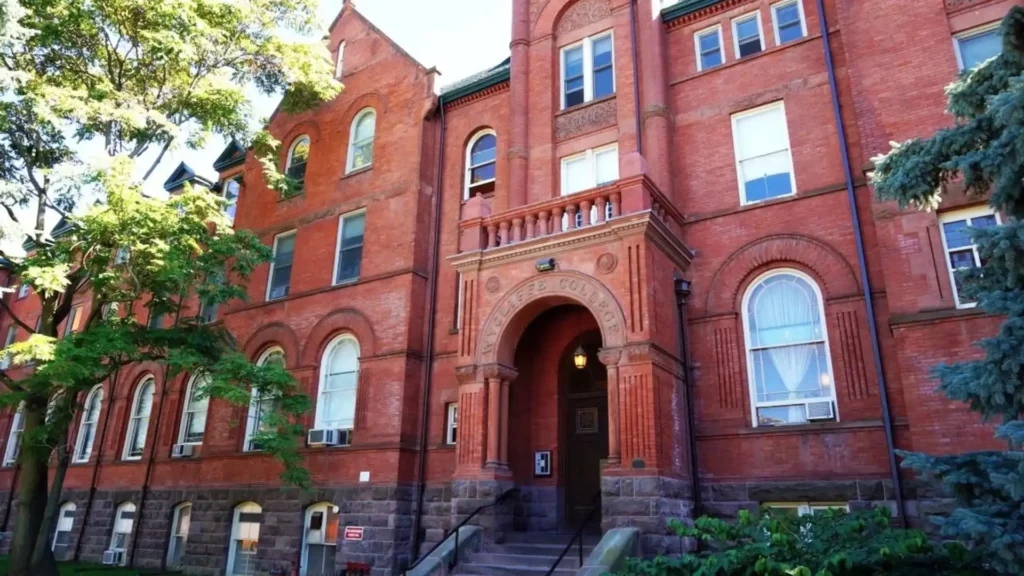 Wycliffe College is an evangelical graduate school of theology at the University of Toronto. The Municipal Hall was recreated as the Derry Public Library and the interior scenes were filmed at Wycliffe College at the University of Toronto.
4. West Montrose Covered Bridge
Address: 1 Covered Bridge Dr, West Montrose, ON N0B 2V0, Canada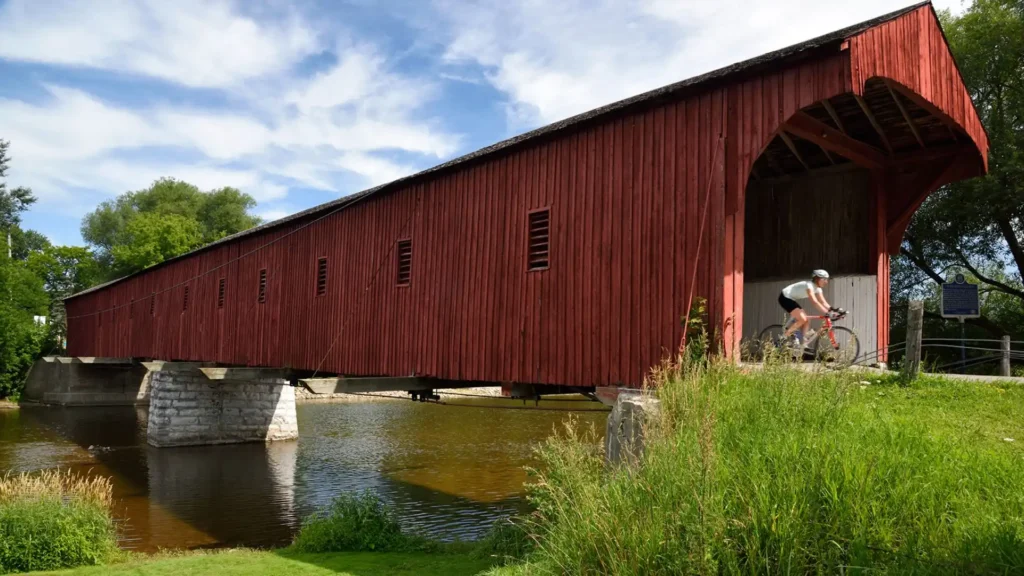 West Montrose Covered Bridge, well known as the "Kissing Bridge", is a covered bridge in West Montrose. Filming also took place in the scenic West Montrose Covered Bridge and the cast and crew filmed a few scenes in this location.
5. Pinewood Toronto Studios
Address: 225 Commissioners St, Toronto, ON M4M 0A1, Canada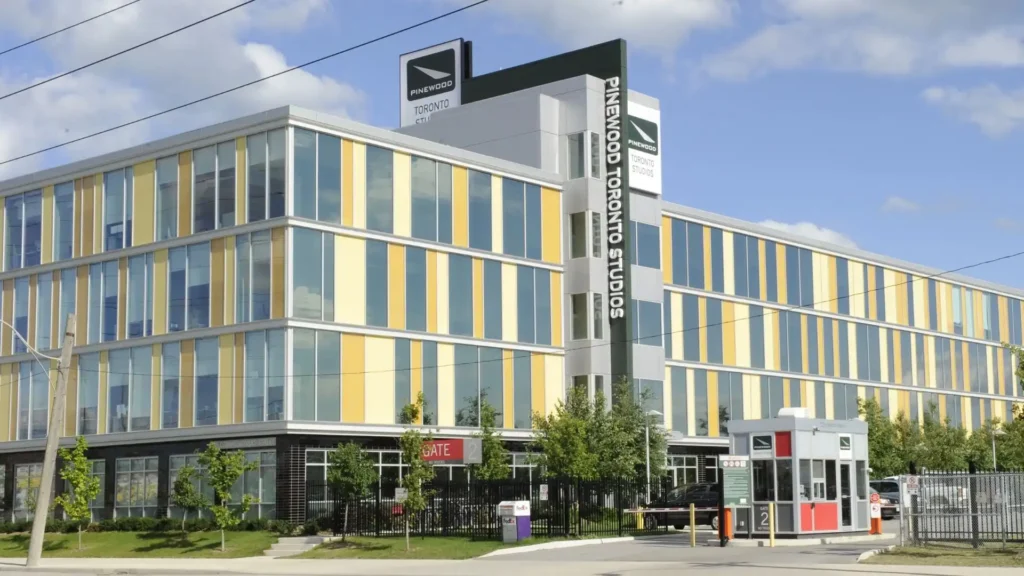 Pinewood Toronto Studios is a major film and television studio complex in Toronto, Ontario. The sewer system in the film was built on a set at Pinewood Toronto Studios.
6. Rouge National Urban Park
Address: 1749 Meadowvale Rd, Toronto, ON M1B 5W8, Canada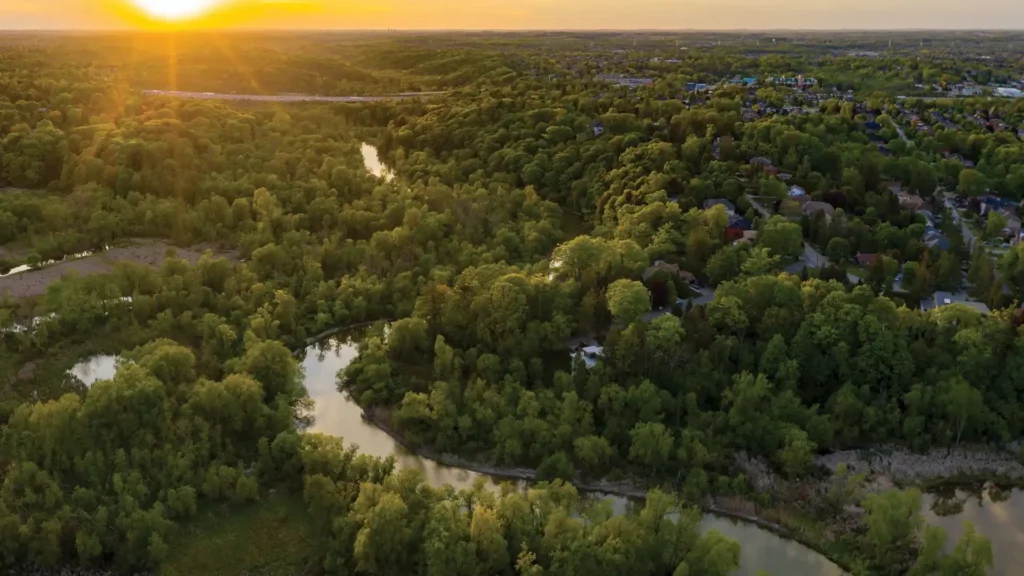 A national urban park, Rouge National Urban Park located in Ontario. The scenes in the film where the barrens near the river were filmed in Rouge National Urban Park in the Scarborough neighborhood.
Apart from the above locations, other locations in Canada were also used for filming, including Ontario's Elora, Hamilton, 450 Pape Avenue, Pickering, Springmount Avenue William Street, and Port Lands.
It Official Trailer