The wait is over and the trailer of the 'Guardians of the Galaxy Vol. 3' is here. The comic book movie for which the fans are waiting has dropped a mind Bowlling trailer for the American superhero film Guardians of the Galaxy Vol. 3.
Get ready for the trailer breakdown, James Gunn the director intends to a grand or dramatic fashion and also break a few hearts. The trailer also contains some emotional scenes.'Guardians of the Galaxy Vol. 3' Trailer Breakdown.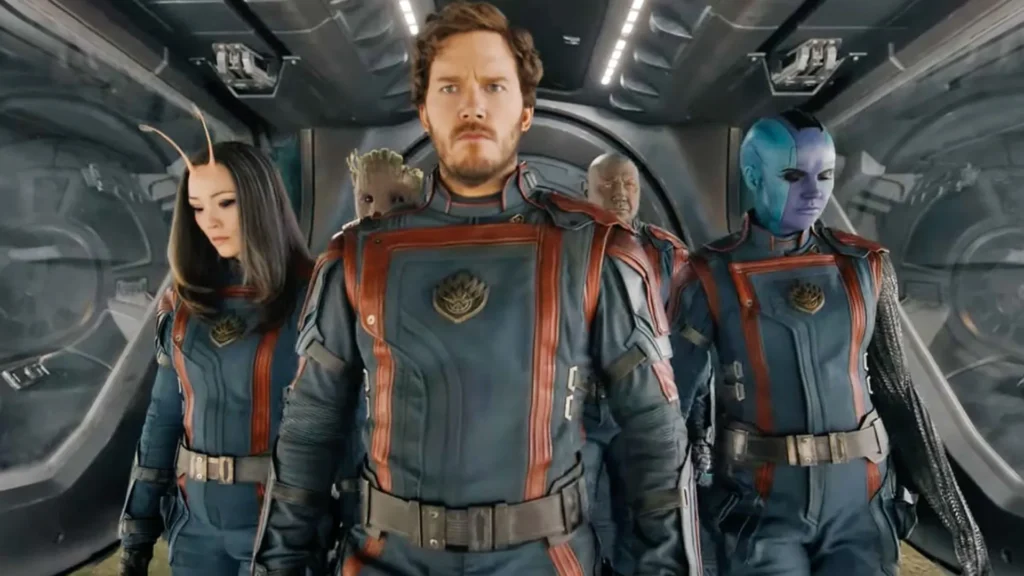 Chris Pratt, Zoe Saldana, Dave Bautista, Karen Gillan, Pom Klementieff, Vin Diesel, Bradley Cooper, Sean Gunn, Chukwudi Iwuji, Will Poulter, Elizabeth Debicki, Maria Bakalova, and Sylvester Stallone all are back in the film series.
The trailer opens with Chris Pratt who is Star-Lord and his fellow Guardian and lover Gamora who is played by Zoe Saldana also we can see The Guardians of the Galaxy are adjusting to life in Knowhere, and then the parts of Rocket's past resurface, Star-Lord must lead the Guardians on this mission to protect everyone.
Guardians of the Galaxy Vol. 3 will release on May 5, 2023. Here is the new trailer for Guardians of the Galaxy Vol. 3 and distributed by Walt Disney Studios Motion Pictures.