The British Celebrity chef and television personality Gordon Ramsay was spotted filming in Saugerties this week a new show.
The news was also confirmed by Laurent Rejto, president of the Hudson Valley Film Commission. "Although the strike has been causing some havoc, we are thrilled that we currently have five productions going," Rejto said.
Hudson Valley Film Commission Facebook page also shares images from the production site and captioned them, A few shots on location with Gordon Ramsey's NEW SHOW. Name to be announced. More soon…"
The filming also took place at Love Bites Cafe an American restaurant that provides a menu focused on breakfast dishes in a family-friendly space with rustic interiors & exposed brick. in Partition Street.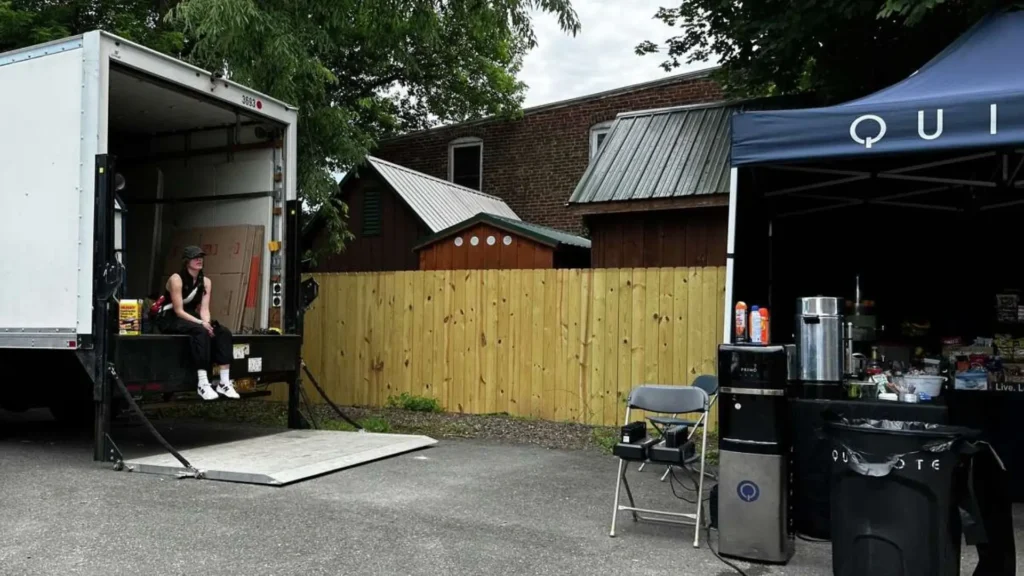 It was unclear what the name of the show several crew members referred to it as a new episode of "Kitchen Nightmares," a long-running series but Rejto said otherwise he confirmed that it's a "new show.".
"Kitchen Nightmares" released nearly 100 episodes from 2007 to 2014 and it is based on the idea of Ramsay being invited by owners of struggling restaurants across America and by spending a week with them he will help them revive their businesses.
Ramsay the celebrity chef's latest competition series, "Gordon Ramsay's Food Stars," was released last month on Fox. "Gordon Ramsay's Food Stars" is a competition show that puts industry entrepreneurs through different challenges designed to showcase their business skills and test their drive and the winner receives a personal investment of $250,000 from Ramsay, According to Fox.