The upcoming supernatural comedy film Ghostbusters sequel also known as "Untitled Ghostbusters: Afterlife Sequel" has started filming of the film in March 2023 and currently filming in and around New York City.
Author Ana Diamond upload a video on Twitter of the Ecto-1 race down New York City streets, the video already racked up a few hundred retweets and we can see the Ectomobile making a sharp turn within the Flatiron District and stopping within the middle of the intersection.
According to Wikipedia, Filming of the Untitled Ghostbusters: Afterlife sequel has been spotted in New York City and also Casey Neistat was spotted doing a stunt scene in a video posted on June 7, 2023.
Eric Steelberg is serving as the cinematographer of the film the filming of the film began on March 20, 2023, in London and the production team was working under the title "Firehouse".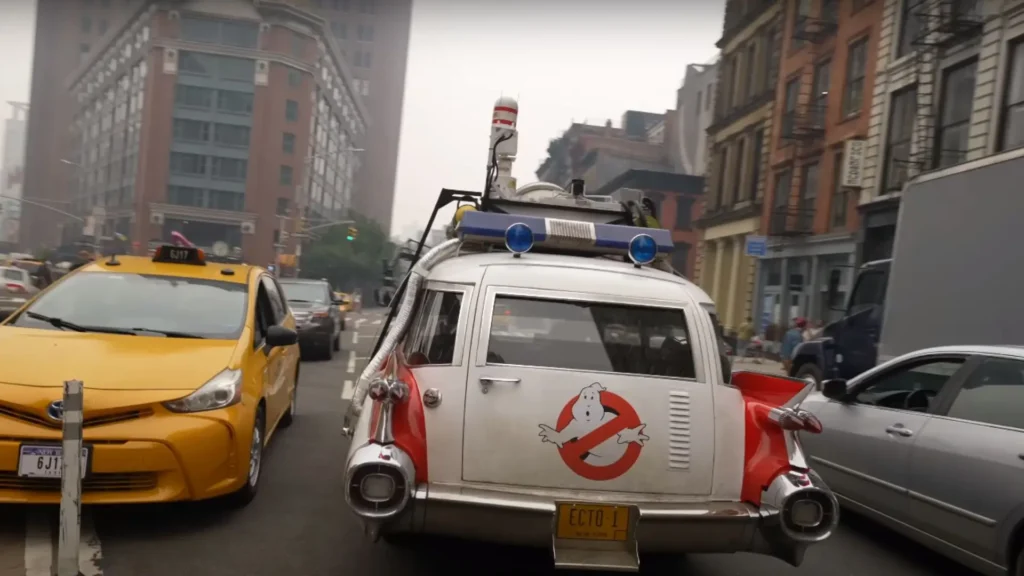 The film is set to be released by Sony Pictures Releasing on December 20, 2023, and the film is the sequel to Ghostbusters (1984), Ghostbusters II (1989), and Ghostbusters: Afterlife (2021), and it is the fifth film in the Ghostbusters franchise.