The Cast members include Renée Zellweger, Catherine Zeta-Jones, Richard Gere, Queen Latifah, John C. Reilly, Christine Baranski, Taye Diggs, Colm Feore, Lucy Liu, Dominic West, Jayne Eastwood, Chita Rivera, Mýa, and more…
When and Where was Chicago filmed?
Chicago Filming Locations
Are you one of those who loves to discover the filming locations of your favorite Movies or TV Series? This is the right place for you to check the filming locations for various movies and TV series.
1. Legislative Assembly of Ontario
Address: 111 Wellesley St W, Toronto, ON M7A 1A2, Canada
The Ontario Legislative Building is a structure located primarily in central Toronto that houses the Legislative Assembly of Ontario. The building is also referred to as "Queen's Park". The courthouse steps for the press conference.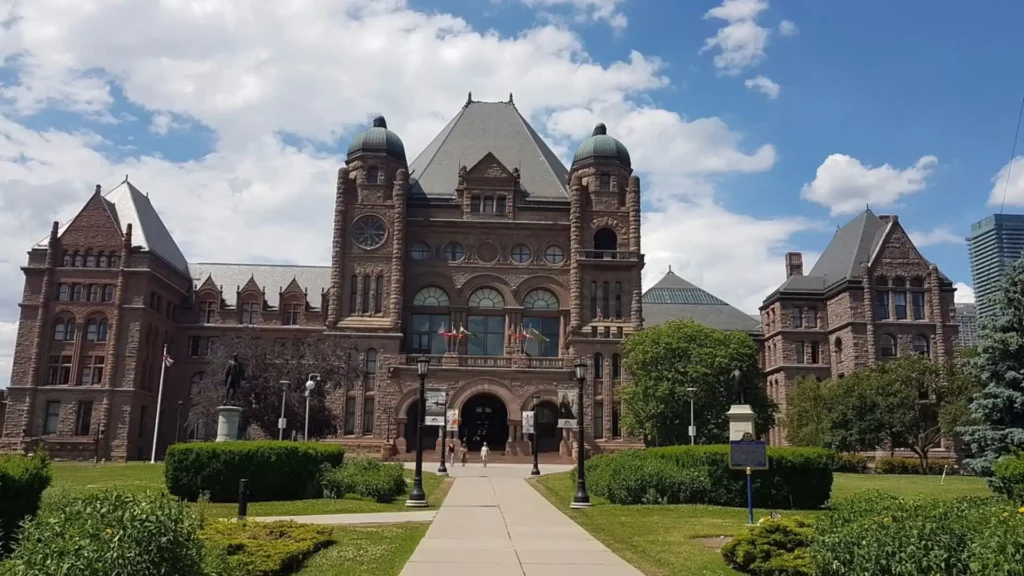 The film scene where Flynn knows a potentially high-profile case and the courthouse entrance where Flynn presents Roxie to the assembled press by Mary Sunshine is filmed in the Ontario Legislative Building at the top of University Avenue, north of the city center.
2. Casa Loma
Address: 1 Austin Terrace, Toronto, ON M5R 1X8, Canada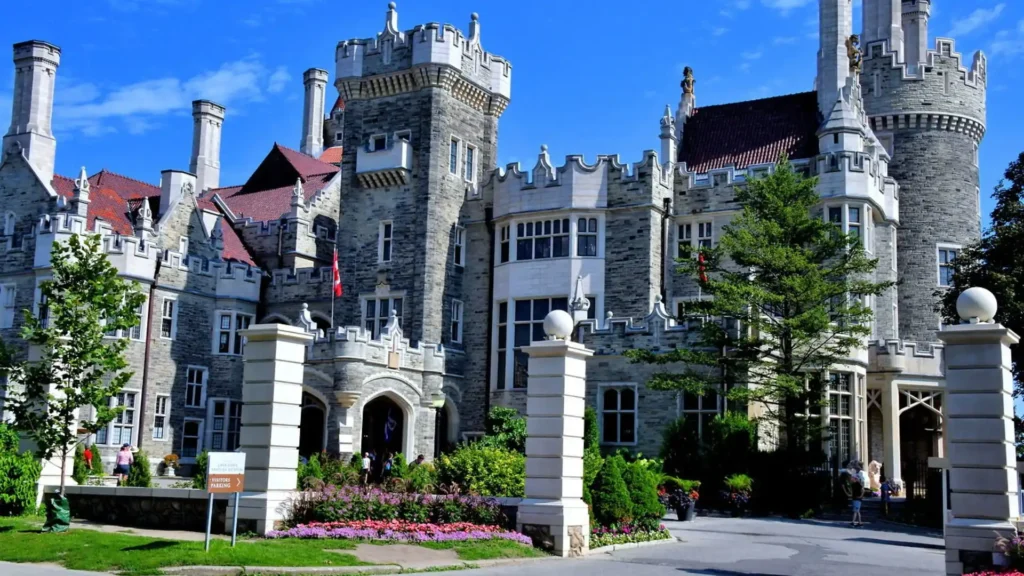 Casa Loma is a Gothic Revival castle-style mansion in midtown Toronto. Casa Loma can also be rented in the evenings after the museum closes to the public.
Roxie's husband visits the office of slick lawyer Billy Flynn for his help. Flynn's office is filmed at the Oak Room of Casa Loma, 1 Austin Terrace at Spadina Road.
3. Parkwood Estate
Address: 270 Simcoe St N, Oshawa, ON L1G 4T5, Canada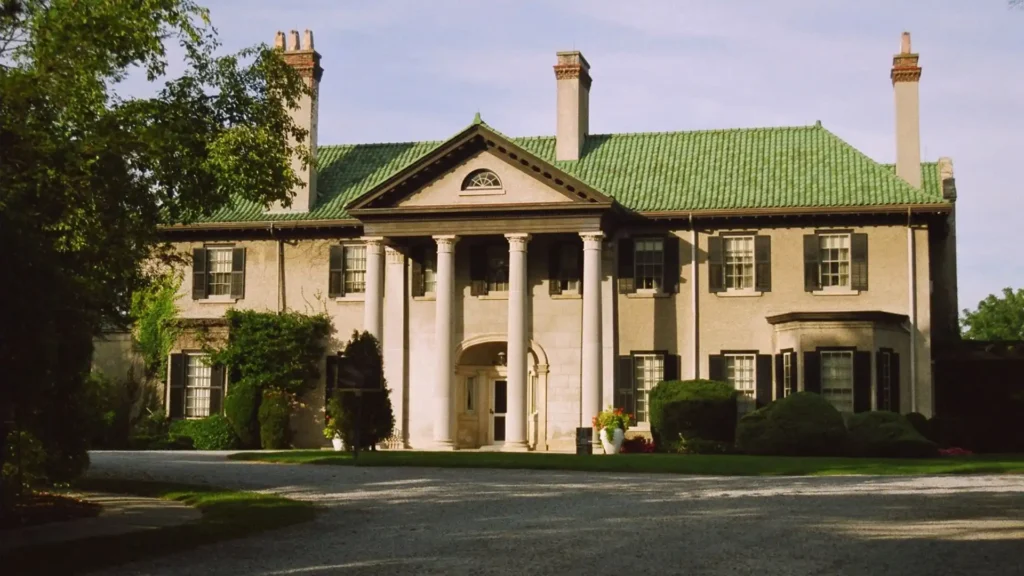 The Parkwood Estate in Oshawa was the residence of Samuel McLaughlin and was home to the McLaughlin family. Kitty's apartment in the film was filmed in the Parkwood Estate, 270 Simcoe Street North, in Oshawa, east of Toronto.
4. Distillery District
Address: 55 Mill St, Toronto, ON M5A 3C4, Canada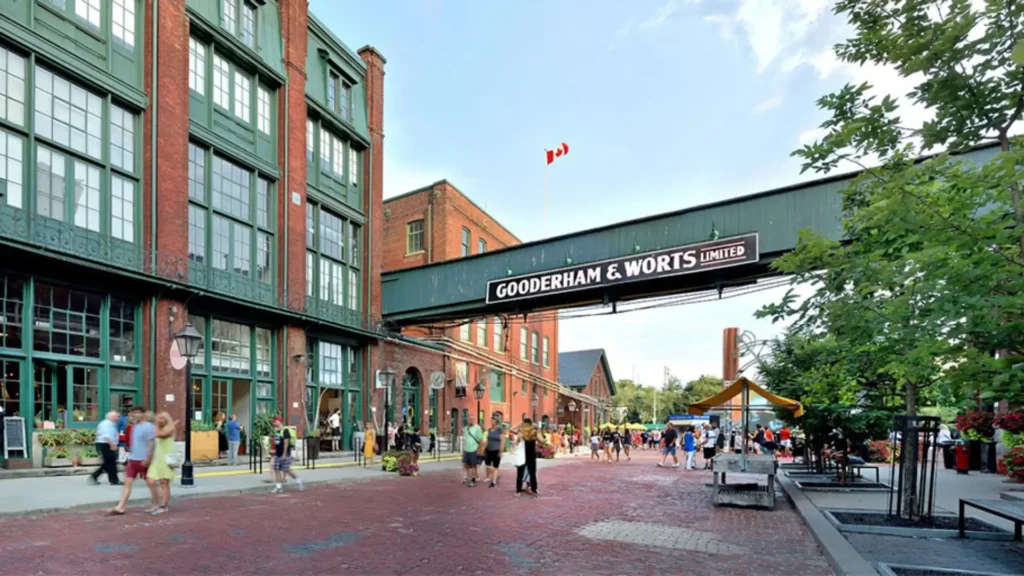 Distillery District includes a collection of boutiques, galleries, cafes & restaurants. prison exteriors were filmed in this location. The imposing Fermenting Cellar Building of the Distillery was used to film the exterior of 'The Cook County Jail'.
5. Osgoode Hall
Address: 130 Queen St W, Toronto, ON M5H 2N5, Canada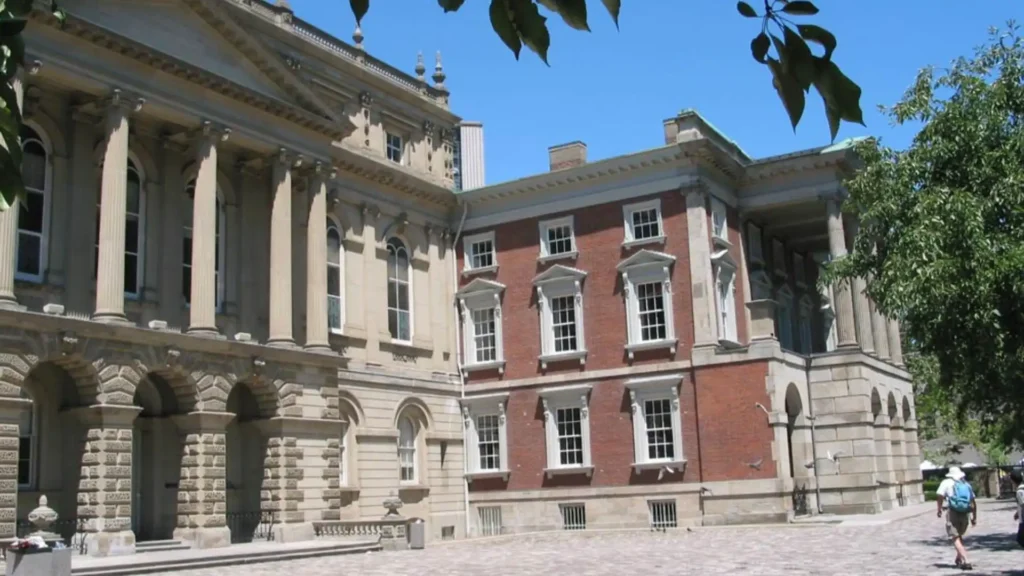 Osgoode Hall is a landmark building which is located in downtown Toronto. The structure is named after the first Chief Justice of Upper Canada "William Osgoode". Roxie realizes she's having a baby and the hospital entrance was filmed at Osgoode Hall, 130 Queen Street West.
6. Chicago, Illinois, USA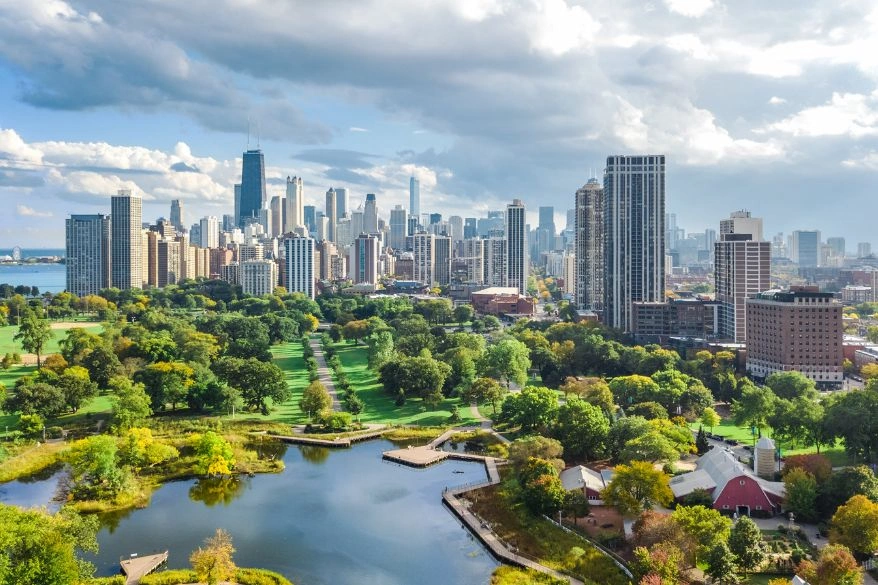 Filming units filmed in Chicago, Illinois to film exterior shots of the film. Chicago is a City in Illinois, It is one of the biggest cities in the US located on Lake Michigan in Illinois. The city is known for its bold architecture as well as skyscrapers like the iconic John Hancock Center and its 1,451-ft skyline.
In addition to the locations above, this table contains brief descriptions of several other film locations where the Chicago scenes were filmed.
| 📍Location | Scene🎬 |
| --- | --- |
| Danforth Music Hall – 147 Danforth Ave, Toronto | as club where Roxie auditions |
| Canada Life Building, Toronto | as office of Billy Flynn, exterior |
| 133 Church St, Toronto | as hair salon |
| Elgin Theatre, Toronto | as the Chicago Theatre interior |
| Downsview Park Studios, 40 Carl Hall Road, Toronto | Some Scenes |
Chicago Filming Locations
Chicago Official Trailer