Catastrophe Filming Locations: Catastrophe is a Comedy Television Series That is directed by Ben Taylor and Jim O'Hanlon, and also it is written and Created by Rob Delaney and Sharon Horgan.
The Series stars Sharon Horgan, Rob Delaney, Carrie Fisher, Ashley Jensen Mark Bonnar, and many more.
Catastrophe Filming Locations- Where was Catastrophe filmed?
The filming of this Series was originally going to take place in Europe, Principal photography and shooting of this Comedy Series began in 2014 in England, UK.
Here is a guide to all the locations of Catastrophe Filming Locations:
Are you one of those who loves to discover the filming locations of your favorite Movies or TV Series? This is the right place for you to check the filming locations for various movies and tv series. In the below article, we will see the different places where the Series was filmed.
Catastrophe Filming Locations in Europe
Europe is a continent, The continent has the westernmost peninsula of Eurasia and also shares the continental landmass of Afro-Eurasia. Now without wasting any moment let us know about the places in Europe where this series has been shot-
England, UK
All the seasons of this series have been filmed in England, the UK only, but the exact place where all the seasons have been filmed has not been given, in this article, the exact information of some episodes has been given.
London is the capital of the United Kingdom and England and has a large population. London is situated on the banks of the River Thames in the southeast of the island of Great Britain.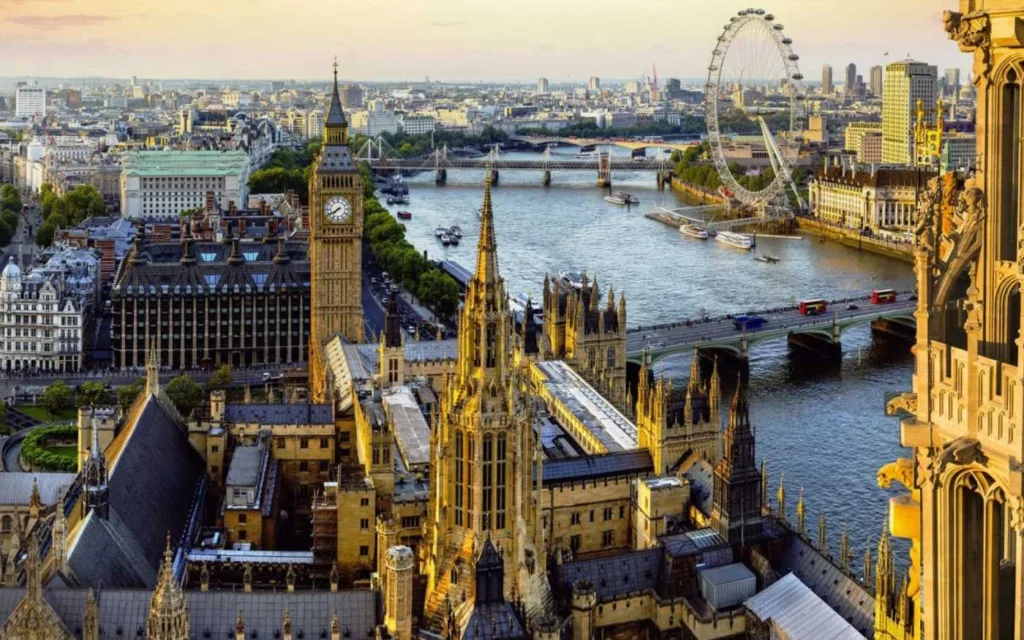 England is a UK constituent country or we can also say that it is a part of the United Kingdom. It shares land borders with Wales and Scotland, as well as the Irish Sea and the Celtic Sea region of the Atlantic Ocean. Let us know where the shooting of this series took place in England, UK-
Beacon House, Whitstable, Kent, England, UK
Address: Tankerton Beach, Whitstable CT5 2BS, United Kingdom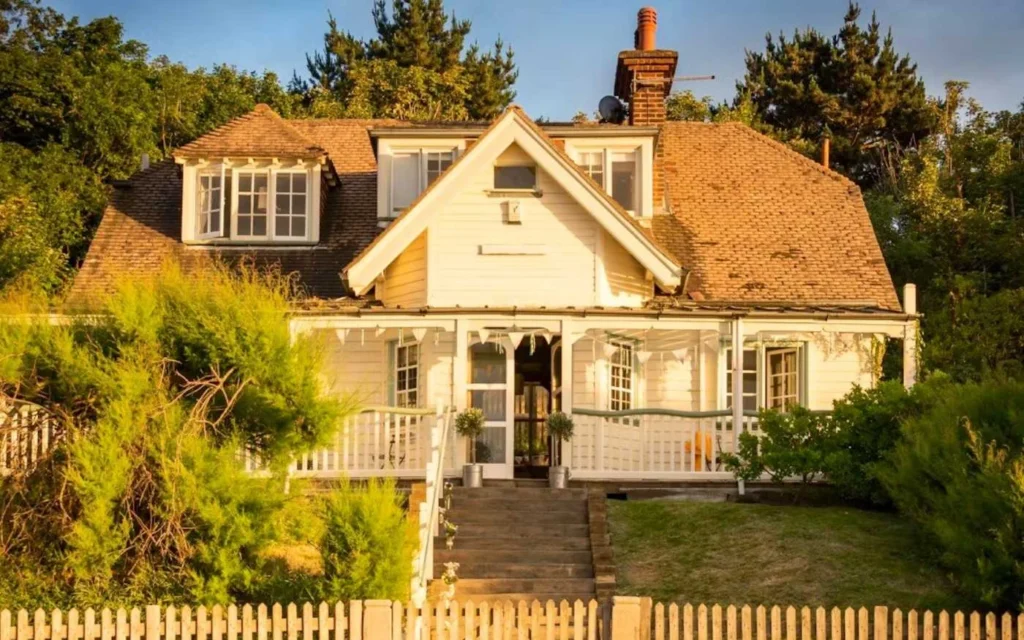 The Beacon House is a Wedding Venue in Whitstable, England, This is where Mia's funeral was filmed. Whitstable is a Town which is located on the north coast of Kent, England, and Kent is a Non-metropolitan county in southeastern England.
The Pantiles, Tunbridge Wells, Kent, England, UK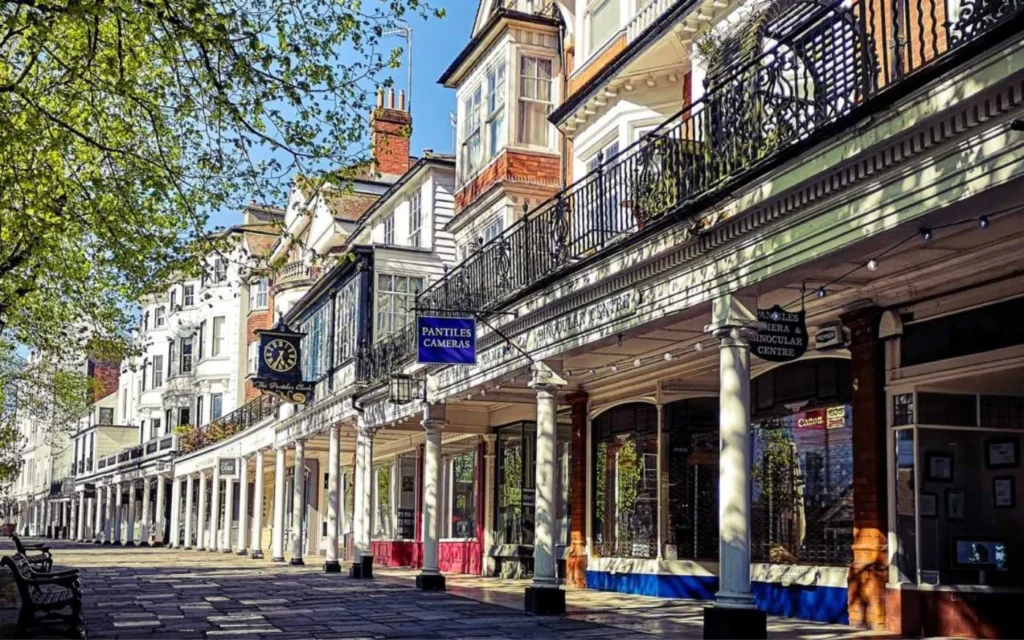 The Pantiles is a Georgian colonnade which is located in the town of Royal Tunbridge Wells, Kent, England. This is where the scene Doubled as Boston was filmed. The Pantiles knew as "The Walks" and the (Royal) "Parade". Royal Tunbridge Wells is a Town in England.
Lobster Shack, Whitstable, Kent, England, UK
Address: THE, Harbour, EAST QUAY, Whitstable CT5 1AB, United Kingdom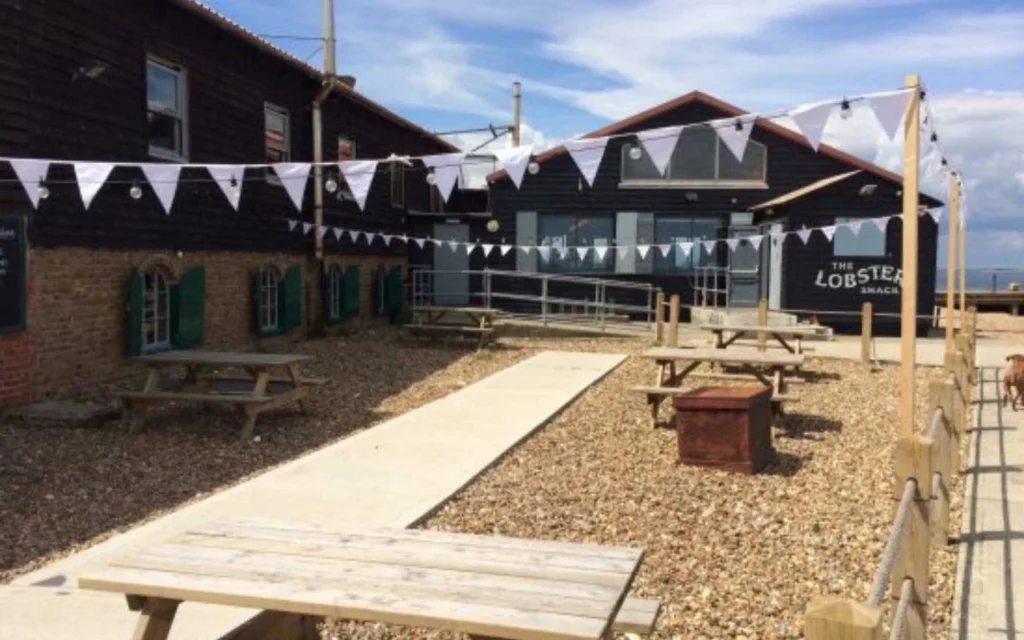 The Lobster Shack is a Seafood restaurant in Whitstable, Kent, England, UK, This warm and light eatery serves seafood such as fried fish accompanied by beer, Some scenes of this series have also been shot here.
V&A Museum of Childhood, Bethnal Green, London, England, UK
Address: Cambridge Heath Rd, Bethnal Green, London E2 9PA, United Kingdom
Young V&A is a Museum in London, England, and also a branch of the Victoria and Albert Museum. It houses the United Kingdom's national collection of applied arts. Here is the filming of the first episode 1 of this series season 4 interior scenes.
Catastrophe Overview
When American man Rob and Irish woman Sharon hook up for a week on a business trip in London, Rob Norris gets Sharon Morris pregnant
Catastrophe Official Trailer
British television sitcom Catastrophe was first broadcast on 19 January 2015 in the United States by British free-to-air public broadcast television channel Channel 4. This series has 4 seasons and 24 episodes.
Now, Catastrophe is also Available to Watch on Amazon Prime. Apart from this, you can also stream this series by renting or purchasing it on Google Play. (External Link: IMDB)
What is the Filming Location of Catastrophe?
Catastrophe was Filmed in Europe: the UK.
When was Catastrophe filmed?
Catastrophe filming started on 2014.
Where can you watch Catastrophe?
Catastrophe is Available to Watch on Amazon Prime.