Bad Sisters series casts Sharon Horgan (Eva Garvey), Anne-Marie Duff (Grace Williams), Eva Birthistle (Ursula Flynn), Sarah Greene (Bibi Garvey), Eve Hewson (Becka Garvey) and Brian Gleeson, Daryl McCormack, Assaad Bouab, Claes Bang.
When and Where was Bad Sisters filmed?
Bad Sisters Filming Locations
Forty Foot, County Dublin, Ireland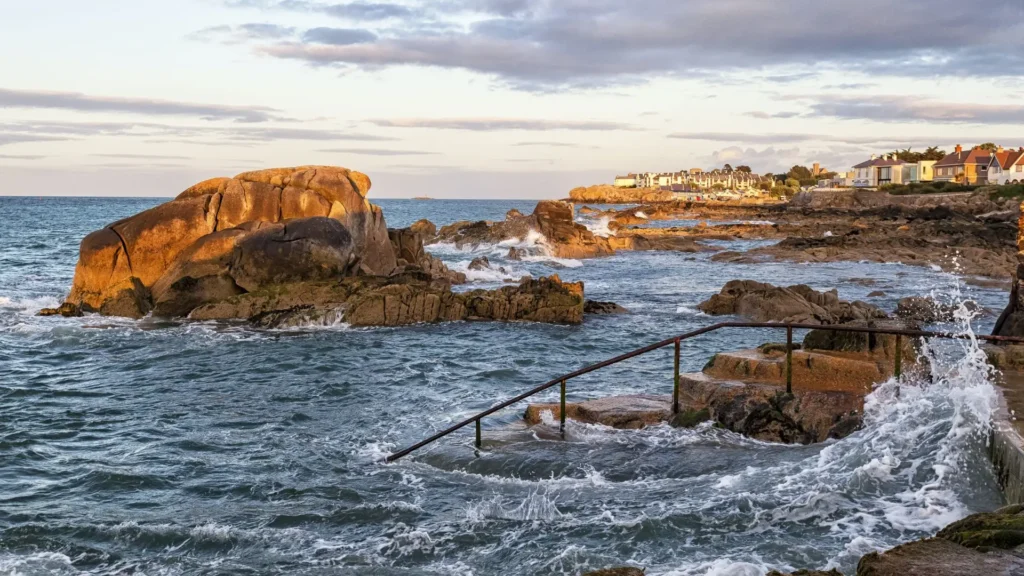 County Dublin is Ireland's capital city and the country's largest city. The Forty Foot is a promontory in Dublin Bay at Sandycove and people use it for swimming in the Irish Sea. The cast and crew were seen filming at Forty Foot, and Horgan described it as a location that is very unique and different from any other place. Horgan said for Forty Foot as a location "it's kind of just unlike anywhere else. I just really felt like I wanted to share it – with the world".
Howth, Dublin, Ireland
Howth is a small village located to the east of central Dublin in Ireland. The village of Howth was also used as a filming location in the series along with the city of Malahide. The location includes pretty beaches surrounded by wildflower-covered sea cliffs. The cast and crew set up camp in the village and shoot for a few days.
Bad Sisters Official Trailer