Aloha Heart Filming Locations: Aloha Heart is a Romantic film which is directed by Seth Jarrett and penned by Nicole Baxter.
The film stars Olivia Nicole Hoffman, Taylor Cole, Alex Dayuha, Sasha Dominy, Faith Fay, Kanoa Goo, and many more…
When and Where Was Hallmark's Film Aloha Heart filmed?
Aloha Heart is filmed entirely in the United States of America (USA). Principal photography and shooting of the Romantic Film Aloha Heart began in April 2023 and was completed in the same month, particularly around O'ahu, Hawaii.
Reel News Hawaii shared photos from the filming of Aloha Heart on their official Instagram page:-
Aloha Heart Filming Locations-
Here is a guide to all the locations of Aloha Heart Filming Locations:
Are you one of those who loves to discover the filming locations of your favorite Movies or TV Series? This is the right place for you to check the filming locations for various movies and tv series. In the below article, we will see the different places where the Film was filmed.
📍O'ahu, Hawaii, USA
Hawaii is a US state, and Hawaii has been chosen to shoot Aloha Heart, You will see various locations in Hawaii in this film. Honolulu is the capital of Hawaii and is on the south shore island of Oahu, and is also the gateway to the American island chain.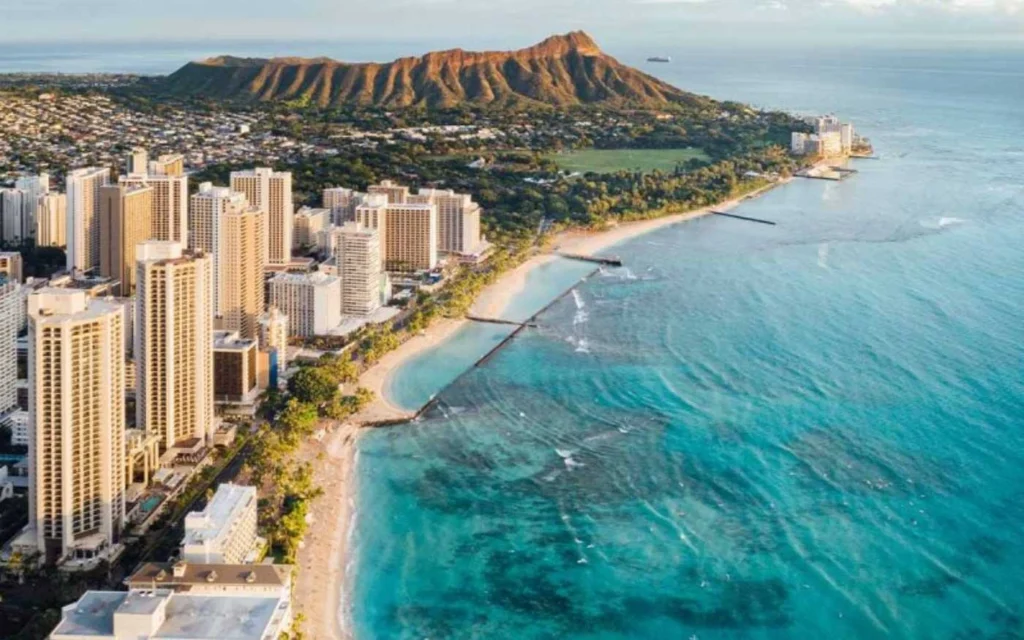 O'ahu is an Island in Hawaii and Kaʻala Mountain is the highest point of O'ahu. It is a part of the Hawaiian Islands chain and home to Honolulu, the capital of Hawaii. Historic Chinatown and Punchbowl, a crater-turned-cemetery, are the main attractions in this aesthetically pleasing city. Waikiki is the city's iconic beach, dining, and nightlife district.
The Kahala Hotel & Resort, O'ahu
The production team used The Kahala Hotel & Resort, located at 5000 Kahala Avenue, O'ahu, to record most of Aloha Heart's scenes. The Kahala Hotel was transformed into the Hale HoAloha Resort for the filming of this Hallmark Channel romantic film.
You can also see glimpses of The Kahala Hotel & Resort in this short YouTube video clip below, which corresponds to the filming locations of this movie:-
In addition to the locations listed above, the cast and crew were also seen around Honolulu Waimanalo and Makapuu.
Olivia Nicole Hoffman, who plays Lydia in the film, also shared some pictures from the filming on her Instagram account:-
Aloha Heart Plotline
Protectionist Sara (Taylor Cole) travels to Hawaii for her best friend's wedding but instead of a relaxing vacation, she finds herself busy preparing for her friend's wedding. While she prepares for her wedding on her trip to Hawaii, she also helps the new hotel manager renovate his family hotel.
Aloha Heart Official Trailer
The romantic film Aloha Heart was released in the United States on July 29, 2023, by Hallmark Channel. (External Link: IMDB)
What is the Filming Location of Aloha Heart?
Aloha Heart was Filmed in the USA.
When did Aloha Heart start filming?
Aloha Heart starts filming in early April 2023.
When did Aloha Heart end filming?
Aloha Heart Wrapped filming at the end of April 2023.