Alice in Borderland Filming Locations: Alice in Borderland is an Action, Drama, Sci-Fi, and Thriller Series Directed by Shinsuke Sato. This Series is series based on Haro Aso's manga which is published by Shogakukan.
The Series stars Kento Yamazaki, Tao Tsuchiya, Yūki Morinaga, Keita Machida, Ayame Misaki, Nijirō Murakami, Yūtarō Watanabe, Sho Aoyagi, Ayaka Miyoshi, Dori Sakurada, Aya Asahina, Shuntarō Yanagi, Mizuki Yoshida, Kina Yazaki, Tsuyoshi Abe, Nobuaki Kaneko and many more…
Alice in Borderland Filming Locations- Where was Alice in Borderland filmed?
The filming of this Series was originally going to take place in Japan Principal photography and shooting of this comedy Series began in early August 2019 in Dōgenzaka, and was completed on August 8 of the same year.
Filming for the second season took place in several cities in Japan and concluded in December 2019 and Season 2 Filming was wrapped in March 2022. Both seasons of the series were filmed in Japan, with locations specifically selected for filming in Japan being Kantō, Kansai, Chūbu, and Fukuoka provinces.
Many Instagram posts were shared by some series stars during the shooting of the Series, one of which is also-
Here is a guide to all the locations of Alice in Borderland Filming Locations:
Are you one of those who loves to discover the filming locations of your favorite Movies or TV Series? This is the right place for you to check the filming locations for various movies and tv series. In the below article, we will see the different places where the Series was filmed.
Tao Tsuchiya, who plays Yuzuha Usagi in the series, also shared some photos taken during filming via her Instagram post-
Tokyo, Japan
Japan is a Country in East Asia and Tokyo is the Capital of Japan, It is bordered by the Sea of ​​Japan to the west. Several parts of the series have been filmed here, using Tokyo as a filming city. Tokyo's Capital is Shinjuku City.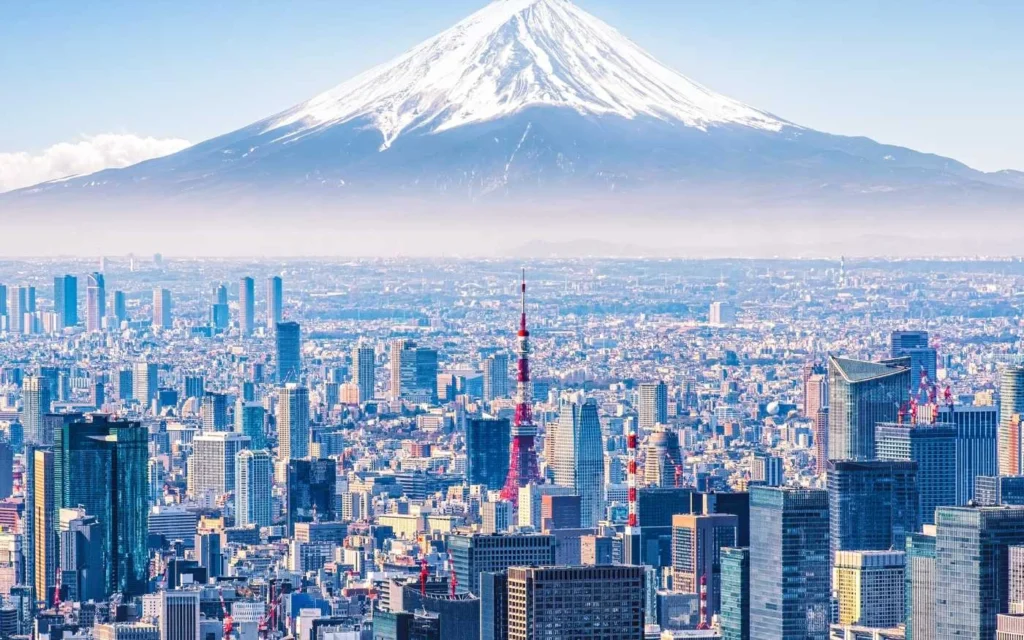 Japan's busy capital Tokyo is a great city if viewed through a cinematic lens. Its sheer size and diversity make it a versatile set for storytelling. It is home to many skyscrapers and historic temples that reflect its traditions.
Former Nara Prison, Nara, Japan
Address: 18 Hannyajicho, Nara, 630-8102, Japan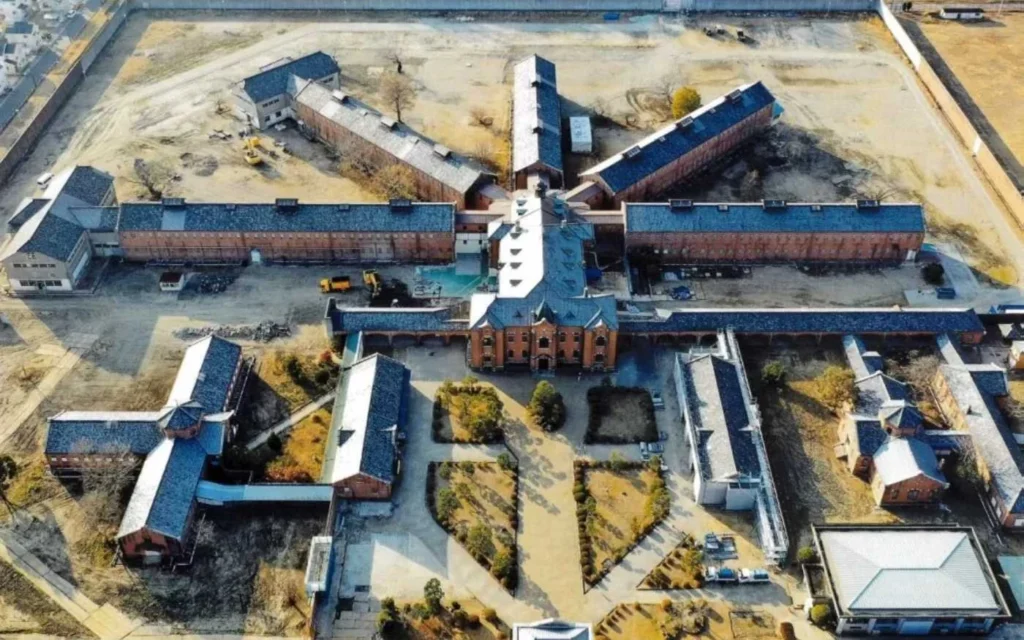 Nara is a Japanese prefecture which is located in central Japan, south of Kyoto. The former Nara Prison is a Historical landmark in Nara, Japan, Tio Prison scene featured in this series was shot at the Former Nara Prison.
Other Filming Locations in Japan
In addition to the above locations, this popular Netflix series Alice in Borderland was also filmed at Yanmar Stadium Nagai, Higasisumiyoshi Ward, Osaka, Japan. There are other locations in Japan Which used as filming locations for this series that are listed in this list.
| | | | |
| --- | --- | --- | --- |
| Name Of Main Location | Address | Where is Located | Scene |
| 4 Chome-2 Koeidai | – | Kita Ward, Kobe, Hyogo, Japan | Toei Sendagaya Apartment |
| Sakuya Konohana Kan, Tsurumi Ward, Osaka, Japan | Address: Japan, 〒538-0036 Osaka, Tsurumi Ward, Ryokuchikoen, 2丁目163番 | Botanical garden in Moriguchi, Japan | Shinjuku National Botanical Garden |
| 23-1 Kayanoura, Otsu, Shiga, Japan | – | 23-1 KayanouraOtsu, Shiga 520-2143, Japan | Seaside Paradise Hotel Tokyo "The Beach" Exterior |
| Ashikaga Scramble City Studio | 284-5 Yobecho, Ashikaga, Tochigi 326-0843, Japan | Photography studio in Ashikaga, Japan Located in Japanese Red Cross Ashikaga Hospital | Shibuya Crossing |
Alice in Borderland Filming Locations
An Instagram post was shared by Kento Yamazaki, who plays Arisu in the series, during the filming of the Series-
Alice in Borderland Overview
An obsessive gamer named Arisu suddenly finds himself in a strange, empty-out version of Tokyo. Ryohei Arisu (Kento Yamazaki) and all his friends must compete in dangerous sports in order to survive in this strange, blanked-out version.
Alice in Borderland Official Trailer
The Japanese science fiction thriller drama streaming television series Alice in Borderland's 1st season premiered on December 10, 2020, on Netflix streaming service, and the 2nd season was released on December 22, 2022.
Now, Alice in Borderland is also Available to Watch on Netflix. (External Link: IMDB)
What is the Filming Location of Alice in Borderland?
Alice in Borderland was Filmed in Japan.
When was Alice in Borderland filmed?
Alice in Borderland filming started on August 2019.
Where can you watch Alice in Borderland?
Alice in Borderland is Available to Watch on Netflix.