Zombieland Filming Locations: Zombieland is an Action, Comedy, and Horror Film directed by Ruben Fleischer and Penned by Rhett Reese and Paul Wernick.
The film stars, Woody Harrelson, Jesse Eisenberg, Emma Stone, Abigail Breslin, and many more…
Zombieland Film Filming Locations- Where was Zombieland filmed?
The filming of this movie was originally going to take place in the United States of America (USA) Principal photography and shooting of this Action film began on Feb 2009, and was completed on Apr 2009, in Georgia and California.
Here is a guide to all the locations of Zombieland Film Filming Locations:
Are you one of those who loves to discover the filming locations of your favorite Movies or TV Series? This is the right place for you to check the filming locations for various movies and tv series. In the below article, we will see the different places where the film was filmed.
Atlanta, Georgia, USA
Georgia is a southeastern US state Atlanta is the Capital of Georgia. Atlanta is located in the southeast Chattahoochee River in the foothills of the Appalachian Mountains and it is home to the Georgia Aquarium and a National Historic Site dedicated to the life and times of African-American leader Martin Luther King Jr.
According to the 2020 US Census, Atlanta is the 8th most populous city in the Southeast and the 38th most populous city in the U.S. Many Scenes of this Film were Shot in Atlanta, Georgia, USA.
Filmed primarily at 490 West Passage Ferry Rd and One Park Place B5 in Atlanta. 490 West Paces Ferry Rd is featured in the film as the Bill Murray House. Rule #2 Double Tap scene was shot at One Park Place B5.
Rutledge, Georgia, USA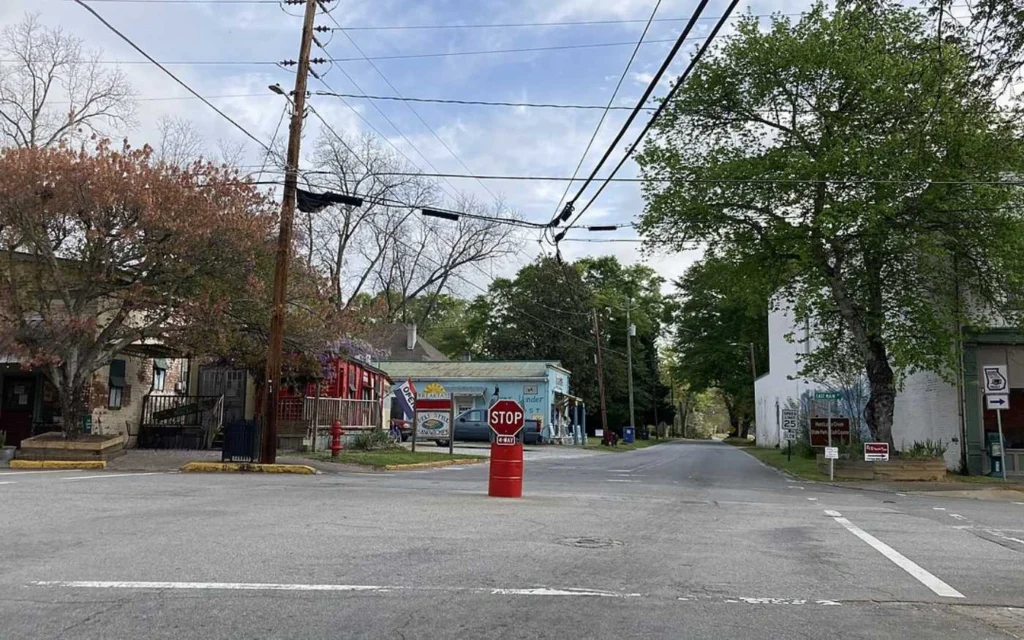 Rutledge is a City which is located in Morgan County, Georgia, The city was established in 1871. According to the 2020 census, the population of the city was 871. The movie's Kemosabe casino and trading post scene was shot in this Georgia town.
Atlanta Motor Speedway – 1500 Tara Place, Hampton, Georgia, USA
📍Address: 1500 Tara Pl, Hampton, GA 30228, United States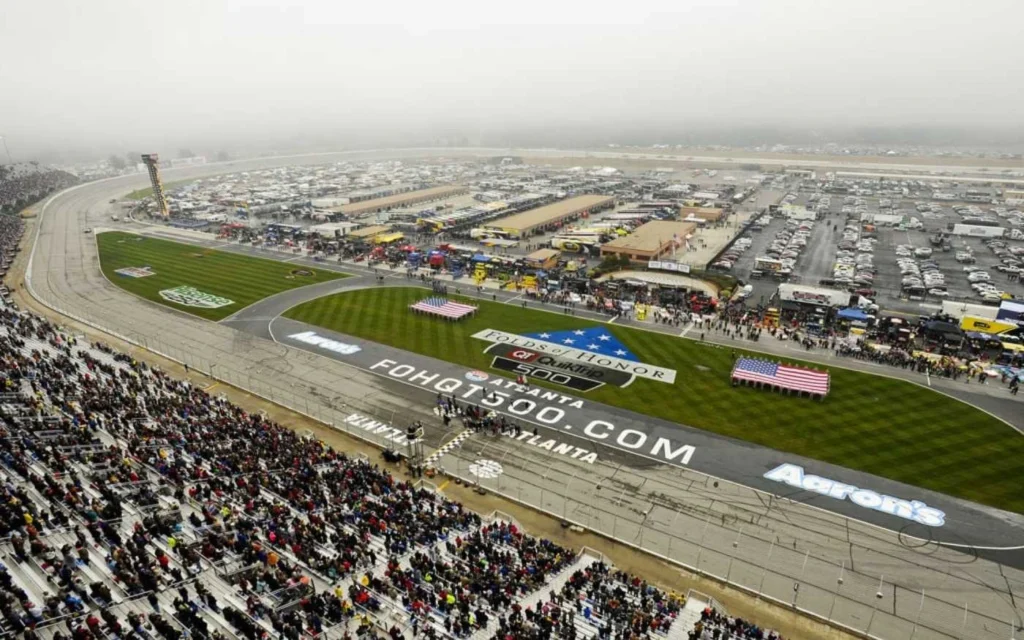 Atlanta Motor Speedway is a Car racing track in Georgia It is a 1.540 mi race track and also an entertainment facility in Hampton, In the year 1990 this venue was bought by Speedway Motorsports. This speedway is used as a highway rest stop in this film.
Wild Adventures Theme Park, Valdosta, Georgia, USA
📍Address: 3766 Old Clyattville Rd, Valdosta, GA 31601, United States
Wild Adventures is a Zoological park in Georgia, This park is primarily located 5 miles south of Valdosta, Georgia in Cliteville, and It is owned by Hershend Family Entertainment. This park was made the location for Pacific Playland Park in the film.
Connection International Ministries, 4331 Brownsville Road, Powder Springs, Georgia, USA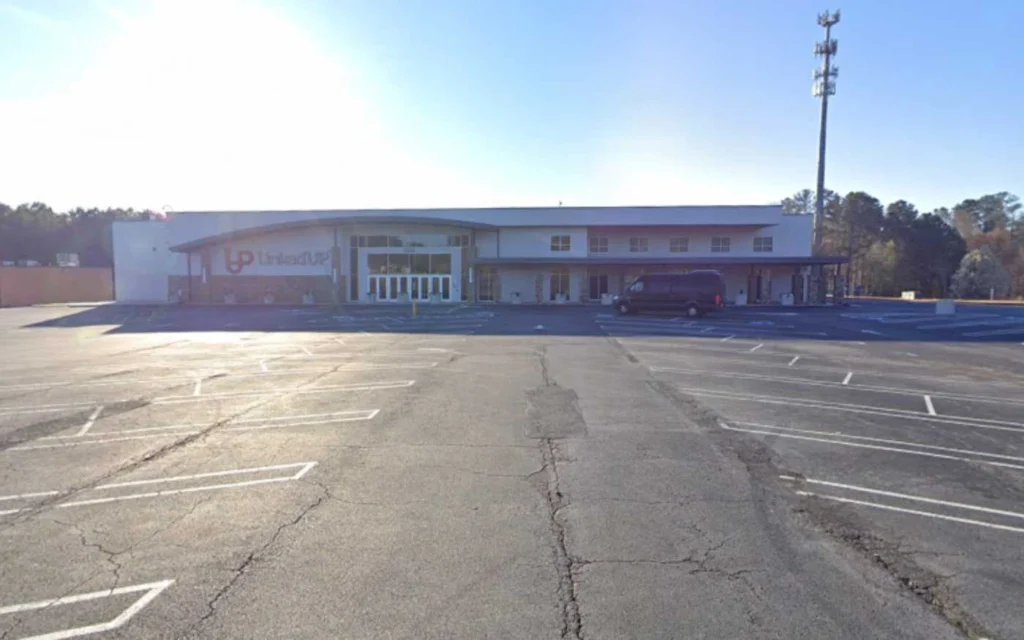 Connection International Ministries at 4331 Brownsville Road in Powder Springs City, Georgia was used for the filming of this movie, Some scenes of the grocery store here were used for the filming of the film.
Grauman's Chinese Theater – 6925 Hollywood Blvd., Hollywood, Los Angeles, California, USA
California is a western U.S. state, also has a Hollywood sign which adds to its beauty, the venue includes studios such as Universal, Paramount Pictures, and Warner Bros. that offer behind-the-scenes tours. Sacramento is the Capital of California. Now let's know about the places in California where this Film has been shot-
📍Address: 6925 Hollywood Blvd, Hollywood, CA 90028, United States
Los Angeles is located in the United States. It is a large California city located in the south and the center of the country's film and television industries. TCL Chinese Theatre is a Theatre in Los Angeles, California.
This movie palace, located on the historic Hollywood Walk of Fame at 6925 Hollywood Boulevard in the United States, was also used for the filming of the movie
In addition to the locations listed above, scenes were shot in Newnan, Morrow, Decatur, and Hapeville, Highway 20, in Hampton, Georgia.
Zombieland Overview
The film depicts a world full of zombies, a shy student trying to reach his family in Ohio, a gun-toting bruiser in search of the last Twinkie, and a pair of sisters trying to make it to an amusement park. joins forces on a trek across zombie-infested America.
Zombieland Official Trailer
2009 American post-apocalyptic zombie comedy film premiered at Fantastic Fest in Austin on September 25, 2009, and was theatrically released on October 2, in the United States, by Sony Pictures Releasing.
Now, Zombieland is also Available to Watch on Sony LIV. (External Link: IMDB)
What is the Filming Location of Zombieland?
Zombieland was Filmed in the USA.
When was Zombieland filmed?
Zombieland filming started on Feb 2009 to Apr 2009.
Where can you watch Zombieland?
Zombieland is Available to Watch on Sony LIV.