Wilderness Filming Locations: Wilderness is a Drama and Thriller Television Series which is Created by Marnie Dickens and Penned by Marnie Dickens and Matilda Feyiṣayọ Ibini.
This Series is based on B. E. Jones' novel of the same name, So Yong Kim is the Director of Wilderness Series. It Stars include Jenna Coleman, Oliver Jackson-Cohen, Ashley Benson, Claire Rushbrook, and many more…
When and Where Was Amazon Prime Video's Series Wilderness filmed?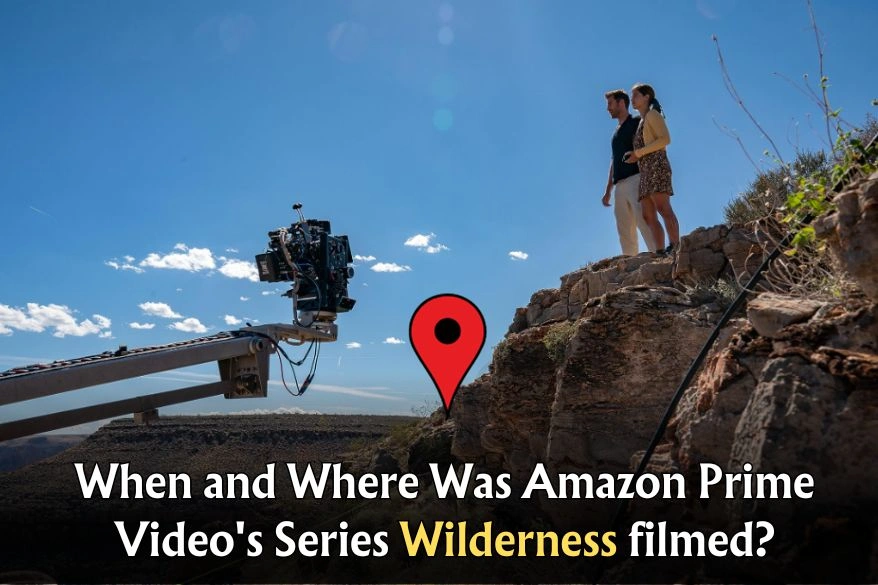 Wilderness Filming Locations-
Find the places where Wilderness was filmed in Canada
North America is a Continent and Canada is a country located in North America that consists of ten provinces and three union territories. Canada extends from the Atlantic to the Pacific Ocean and in its northern part to the Arctic Ocean. It is the 2nd largest country in the world by area.
📍British Columbia, Canada
Canadian Province British Columbia is well known for its diverse landscape and vast forests with mountains and beautiful sandy beaches surrounding it including lakes, and grassy plains which made it an ideal filming location.
You can see many of the British Columbia locations in the 2023 Series Wilderness, The filming unit used the street facilities of British Columbia to provide a suitable backdrop for the Series.
📍Vancouver, British Columbia, Canada
Vancouver is a City in Canada and a bustling west coast port in Canada, which is noted for its Vancouver Art Gallery, Chinatown, Stanley Park, its Laidback atmosphere, English Bay Beach, and Its gateway to Alaska.
Vancouver was the primary filming location for Wilderness. The filming unit recorded some scenes of the film in Lynn Valley Park in Vancouver.
📍Alberta, Canada
Alberta is a Canadian Province located in Western Canada, Which is filled with landscapes like mountains, grasslands, desert plains, and vast coniferous forests It has many mineral deposits and many beautiful lakes. Apart from the locations mentioned above, the film has also been shot in Alberta's city Calgary.
This Canadian province is primarily noted for its attractions like Banff National Park, Lake Minnewanka, Maligne Canyon, Athabasca Falls, Royal Tyrrell Museum, National Music Centre, and WinSport.
📍Banff Springs Hotel, Alberta
Address: 405 Spray Ave, Banff, AB T1L 1J4, Canada
Fairmont Banff Springs is a 4-star hotel which is mainly located at 405 Spray Avenue, The filming unit also chose the Banff Springs Hotel in Alberta, Canada to film the series.
Other Locations of Wilderness in the USA
The Wilderness series is filmed in the United States in addition to Canada. If you want to know about the locations in the USA where Wilderness was filmed read the article below:-
📍Grand Canyon, Arizona
Arizona is the Biggest city and its capital is Phoenix. Arizona is popular for the Grand Canyon, a mile-deep gorge carved out by the Colorado River.
You will see many of the Arizona locations in most of the scenes in this Series. This Canyon offers one of the most visible examples of a worldwide geological phenomenon also known as the Great Unconformity.
📍Las Vegas, Nevada
Nevada is a US state which is noted for its desert landscapes, vibrant nightlife, and large casinos, Winnemucca Lake is a Dry lake in northwest Nevada, that displays the oldest known petroglyphs in North America, and Overton is part of the unincorporated city of Mopa Valley in Clark County, Nevada.
Las Vegas is a City in Nevada that is noted for its gambling, shopping, fine dining, entertainment, and nightlife. The city of Las Vegas, often referred to as Vegas, is the 25th most populous city in the United States as well as the county seat of Clark County. Some select scenes from Wilderness were also filmed around the city of Las Vegas.
📍New York
New York is the 27th-largest U.S. state by area Noted for New York City and towering Niagara Falls. New York was an ideal filming location, The crew also taped several major parts around New York.
New York City consists of 5 boroughs located along the banks of the Hudson River where it meets the Atlantic Ocean. At its core lies Manhattan, a densely populated city, and one of the major commercial, financial, and cultural centers, as well as home to many of New York's skyscrapers.
Apart from this, some scenes of Wilderness have also been shot in the United Kingdom.
People also ask:-
What is the Filming Location of the Wilderness?
When was Wilderness start filming?
Where you can watch Wilderness?
Plotline of Wilderness
This series depicts a complicated love story In which "happily ever after" life soon turns into a living nightmare.
Wilderness Official Trailer
You must be well aware that the location is one of the most important aspects of your film. For many movies or series, sound stages are used to Series interior scenes, while the filming unit selects the location to Series exterior scenes.