Wellmania series stars Celeste Barber, JJ Fong, Genevieve Mooy, Lachlan Buchanan, Remy Hii, Alexander Hodge, Simone Kessell, Virginie Laverdure, and Johnny Carr.
When and Where was Wellmania filmed?
Wellmania Filming Locations
Are you one of those who loves to discover the filming locations of your favorite Movies or TV Series? This is the right place for you to check the filming locations for various movies and TV series.
1. Bronte Beach, Sydney
Bronte Beach is a small but popular beach in the Eastern Suburbs of Sydney in Bronte which is a beachside Eastern Suburb of Sydney. Bronte is one of Sydney's most loved suburbs.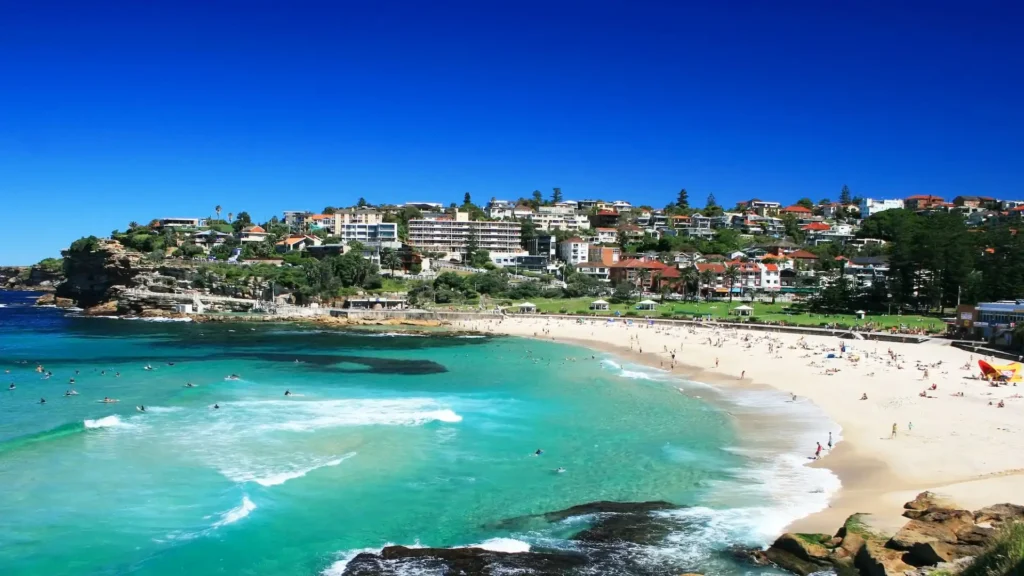 The location was one of the filming locations of the series. Some scenes near the beach were shot here on this beautiful beach.
2. Bondi Beach
Bondi Beach is a popular beach in Sydney, Australia, and also one of the most visited tourist sites in Australia. Some of the scenes of the series were filmed at Bronte Beach, but the majority of the scenes were filmed at Bondi Beach.
When Liv Healy goes to the beach for jogging and also spends some time in Bronte to try new and different things for his body by joining the gym and Zumba classes were shot here.
3. New York City, New York
New York also called New York City or NYC is the most populous city in the United States. The full sight of the city can be seen in the series and also the cast and crew filmed many scenes in and around the city in many buildings nearby. New York City is one of the most frequently seen cities in the media.
3. Anzac Bridge
Address: Glebe Island, Pyrmont NSW 2009, Australia
The Anzac Bridge is an eight-lane bridge on the western fringe of the central business district of Sydney, New South Wales, Australia.
A brief shoot of the bridge can be seen in the series. The bridge is seen when Liv Healy was going with Dalbert Tan in the car. The bridge was made to honor the soldiers of the Australian and New Zealand Army Corps who served in World War I.
Wellmania series synopsis:
This Drama and Comedy Series Follows Liv(Celeste Barber), who is suffering from a major health crisis and is forced to fight her pro-diagnostic attitude.
Wellmania Official Trailer