Top Chef Wisconsin Filming Locations: Top Chef is an American reality competition television series that premiered on Bravo TV from March 2006 to the present.
The Series Stars Tom Colicchio (Self Judge), Kristen Kish (Self Host), and Gail Simmons (Self Judge). Contestants of this game show have not been announced yet, but according to a report on parade.com, the artist is estimated to be 14 to 16 "ChefTestants".
Top Chef Wisconsin Filming Locations-
When and Where Was Top Chef filmed?
Here is a guide to all the locations of Top Chef Wisconsin Filming Locations:
Seasons 4 and 2 of this series were mostly filmed in the United States of America (USA), Principal photography and shooting of this Reality TV Series began on likely 2005. In the below article, we will see the different places where the Series was filmed.
Wisconsin, USA
Season 21 of the series returns with a new host following the departure of renowned chef Padma Lakshmi. The 21st season brings the cooking competition to Wisconsin and Wisconsin is the filming location for the 21st season of the competition show.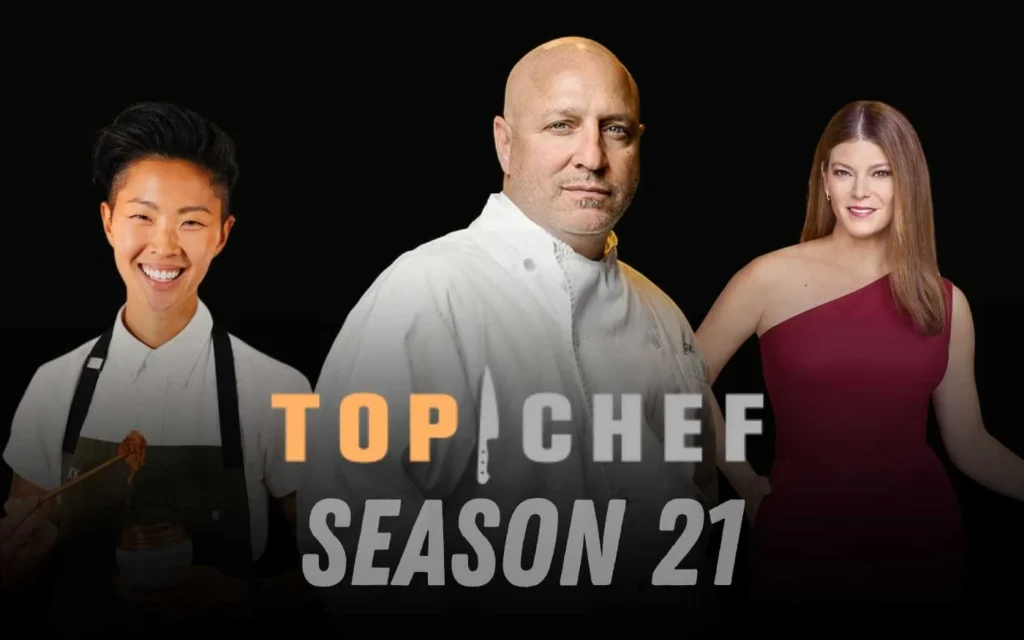 Recent news reports suggest the show will head to the "heart of Wisconsin", bringing a new batch of chefs from across the US to Milwaukee and Madison. With a Wisconsin background, the contestants will explore the fresh flavors and local abundance of this emerging culinary destination, said a release for the show.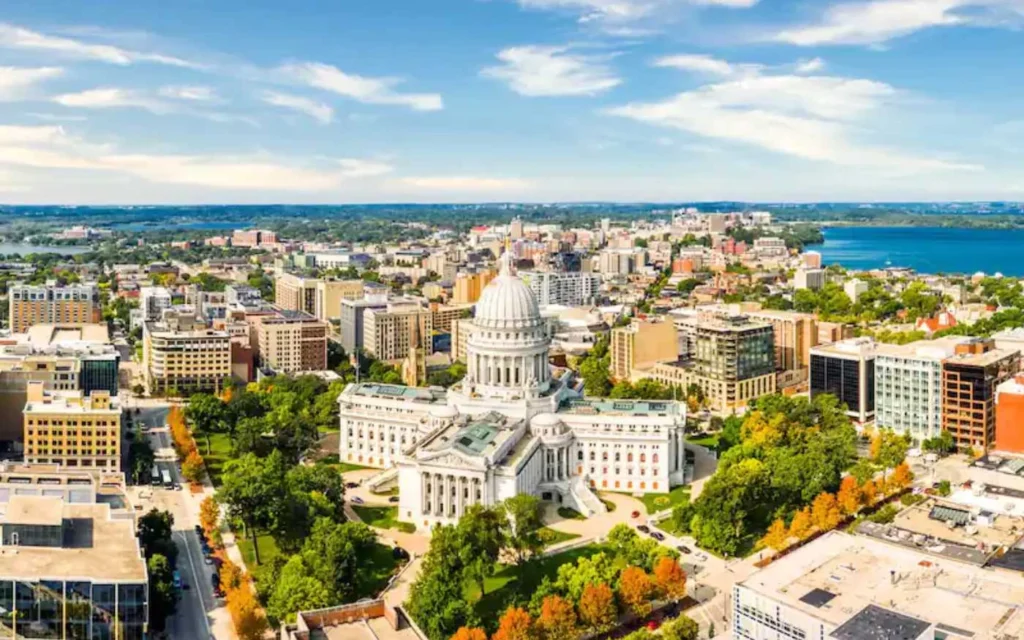 Wisconsin is a midwestern U.S. state which is noted for its cheese Madison is the Capital and City of Wisconsin. The upcoming season of the show is set to be filmed in Wisconsin, Governor Tony Evers said he was proud to welcome the Top Chef Show's competition. After season 4, season 21 is now being filmed in the Midwest of the United States.
In a statement, Wisconsin Governor Tony Evers said that-
"We're proud to be known here for our rich food culture, talented chefs, and exceptional local ingredients," Evers said in a statement. "I know our diverse culinary traditions will help inspire the participants, captivate viewers and showcase all of the great things Wisconsin has to offer."
Self-host of this show Kristen Kish said in a statement:-
"'Top Chef' is where I started my journey – first as a competing chef, then a guest judge, and now as host I have the honor of helping to continue to build this brand,"
She also said: "I'm thrilled to sit alongside Gail and Tom as we get to know new incredible chefs and see what they cook up. It feels like coming home."
Other Filming Locations of 2006's Show Top Chef:
Chicago, Illinois
Los Angeles, California
San Francisco, California
What does the Top Chef winner get on this game show?
The game show's Top Chef winner will be awarded $250,000 by the Saratoga brand as well as a feature in the winner's Food & Wine magazine, and an appearance at the annual "Food & Wine Classic" in Aspen.
Top Chef Plotline
It is a reality TV show competition where various chefs compete against each other in culinary challenges. The chefs are judged by a panel of food and wine experts in the competition, and one or more contestants are eliminated in each episode.
Top Chef Trailer
The Reality television series Top Chef Premiered on March 2006 to present, in the United States, by Screen Gems and Sony Pictures Releasing. Now the show is all set to unveil its 21st season.
Now, Top Chef is also Available to Watch on the Peacock app and Bravo TV. (External Link: IMDB)
What is the Filming Location of Top Chef?
Top Chef was Filmed in the USA.
When was Top Chef filmed?
Top Chef filming started in 2005.
Where can you watch Top Chef?
Top Chef is Available to Watch on the Peacock app and Bravo TV.