Time Trap film stars Brianne Howey as Jackie and Andrew Wilson as Hopper along with Cassidy Gifford, Reiley McClendon, Olivia Draguicevich, Max Wright, Hans Marrero, Rich Skidmore, Chris Sturgeon, Sofie Marie Lusitana.
When and Where was Time Trap filmed?
Time Trap Filming Locations
Sonora, Texas
Austin, Texas
Trona, California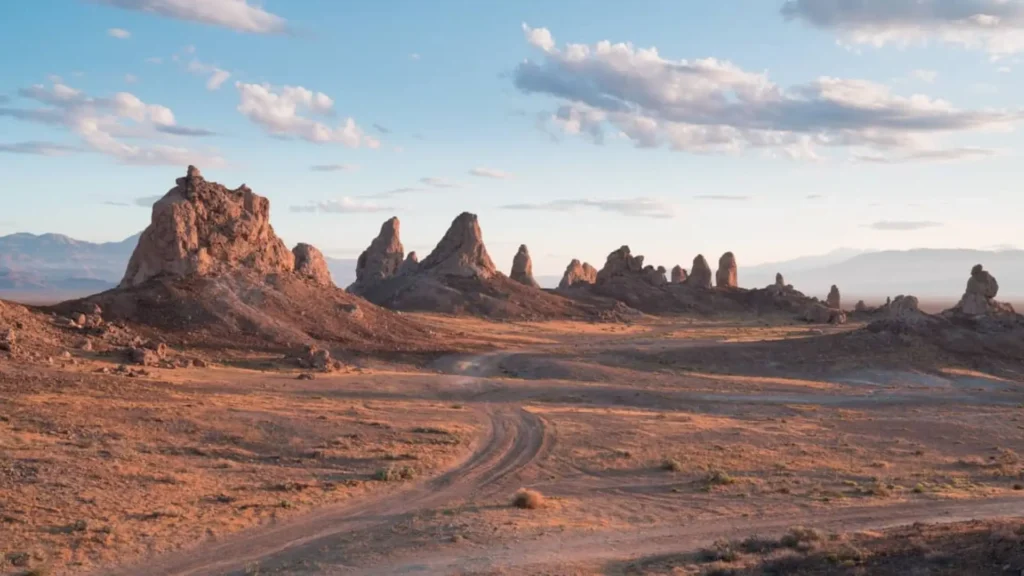 Trona is a town located in San Bernardino County, California. It is famous for its remote and barren surroundings. The Future Desert, a movie, was filmed in the Trona Pinnacles, which is a National Park situated in Trona, California. The Trona Pinnacles is an uncommon geological location in the California Desert National Conservation Area.
Bad Sisters Official Trailer