Theater Camp Filming Locations: Theater Camp is a 2023 American comedy film which is Directed by and penned by Molly Gordon and Nick Lieberman.
The film tells the story of the eccentric staff of a dilapidated theater camp located in New York because all those eccentric employees work together with the beloved founder's brother and son to keep the camp running.
The Film stars, Molly Gordon as Rebecca-Diane along with Ben Platt, Noah Galvin, Jimmy Tatro, Patti Harrison, Nathan Lee Graham, Ayo Edebiri, Owen Thiele, Caroline Aaron, Amy Sedaris, Alan Kim, and many more…
When and Where was Theater Camp filmed?
The Theater Camp films were filmed entirely in the United States of America (USA). The filming took place, particularly in Warwick within New York. The film is rated PG-13 for some strong language and suggestive/drug references.
Theater Camp Filming Locations:
Here is a guide to all the locations of The Theater Camp Filming Locations. Molly Gordon posted the poster of the film on her Instagram account.
Are you one of those who loves to discover the filming locations of your favorite Movies or TV Series? This is the right place for you to check the filming locations for various movies and TV series. In the below article, we will see the different places where the Film was filmed.
📍Warwick, New York, USA
The majority of the Film was shot in the United States of America, with the primary filming taking place in Warwick within New York.
New York City is the largest and main city in America. It is located in the northeastern part of America and is in the state of New York. New York was an ideal filming location. Warwick is a village in Orange County in the southeastern section of the town of Warwick.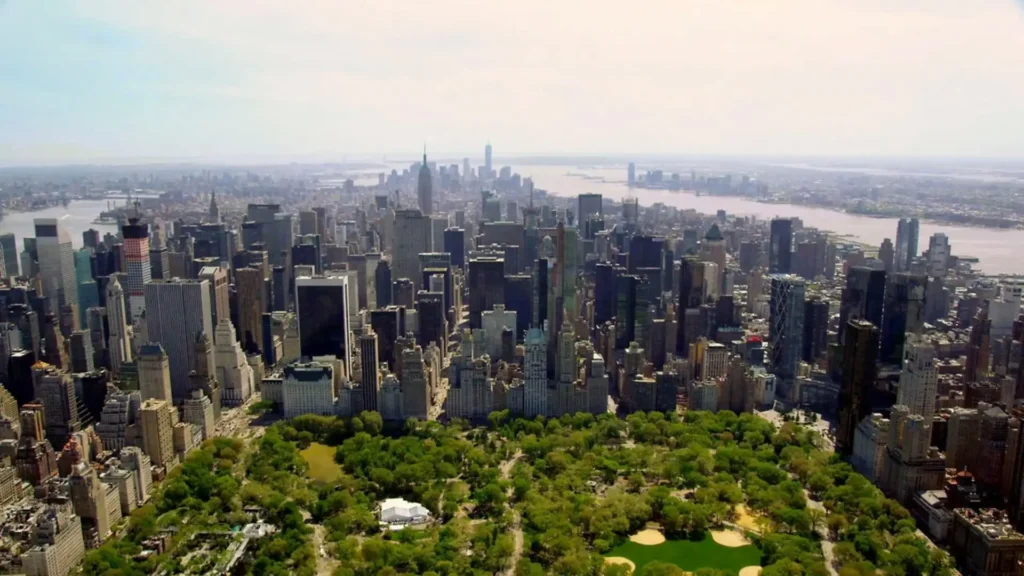 The cast and crew filmed in and around the location and captured different scenes in different places. The town includes three villages which are Florida, Greenwood Lake, and Warwick and eight hamlets which are Amity, Bellvale, Edenville, Little York, Wisner, New Milford, Pine Island, and Sterling Forest.
Most of the filming of the film took place in an interior studio and some scenes of the film were filmed in exterior locations. According to The Times of Israel, "Theater Camp" was filmed at the former Kutz Camp in Warwick, NY.
Theater Camp Trailer
Theater Camp film was a world premiere at the 2023 Sundance Film Festival on January 21, 2023, and is set to be released on July 14, 2023, by Searchlight Pictures in the United States. (External Link: IMDB)
What is the Filming Location of Theater Camp?
Theater Camp was Filmed in the USA.
The film Theater Camp is based on?
Theater Camp is a feature-length adaptation of the 2020 short film of the same name.
Where can you watch Theater Camp?
Theater Camp is Available to Watch on Searchlight Pictures.
When was Theater Camp Filmed?
Theater Camp Film was Filmed likely 2022.