Thanksgiving Movies Filming Locations: People also wait for Thanksgiving like Christmas because it is a national holiday or it is celebrated in countries like the United States, Canada, Grenada, Saint Lucia, and Liberia.
Here in this article we are sharing the brief details and filming locations of some Thanksgiving movies.
If you are on Thanksgiving vacation and want to immerse yourself in a movie with an interesting Thanksgiving story, we have researched some Thanksgiving movies for you.
Thanksgiving Movies Filming Locations
Every year on the occasion of Thanksgiving some Thanksgiving film is released with interesting stories.
Now, without wasting any time, write a niche, thanksgiving, you know the filming locations of the movie, or you enjoy the movie by imagining that you are in a place in the movie world.
Here are some of the best Thanksgiving movies of all time that you'll love:-
Thanksgiving (2023 film)
The 2023 Thanksgiving Film is a mixture of genres like Horror, Mystery, and Thriller which is directed by Eli Roth, and writers Jeff Rendell, and Eli Roth have done the work of penning the film's story.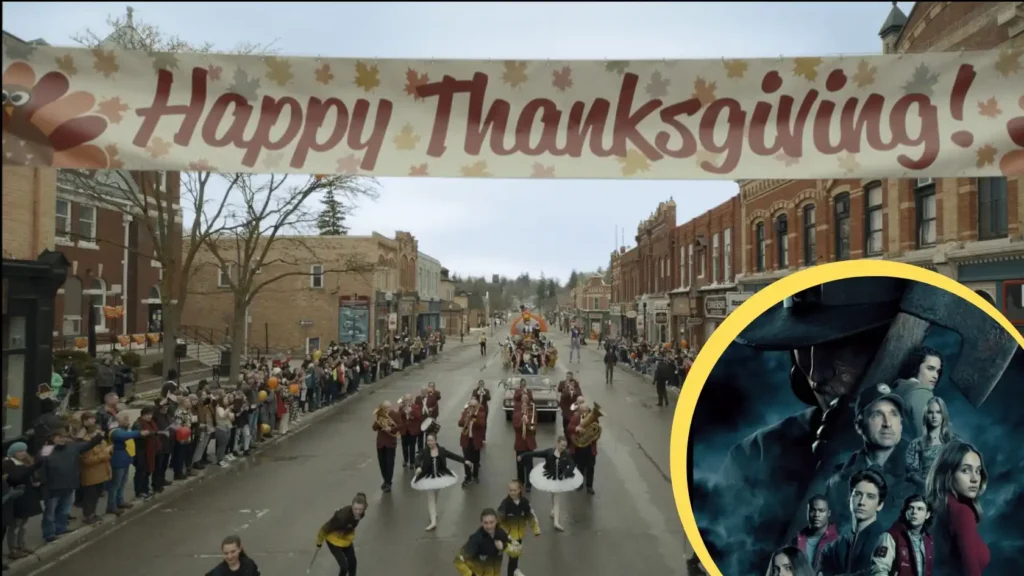 2023's film Thanksgiving was released on November 17, 2023, by TriStar Pictures.
Actors and actresses who have starred in Thanksgiving include Patrick Dempsey, Addison Rae, Milo Manheim, Jalen Thomas Brooks, Nell Verlaquel, Rick Hoffman, Gina Gershon, and many more…
Ontario, Canada: Thanksgiving, was filmed in Ontario from March 13, 2023, to April 23, 2023, particularly around Ontario's Toronto, Port Perry, and Hamilton.
Plymouth, Massachusetts: The Filming crew of Thanksgiving traveled the entire US State of Massachusetts to shoot Film's iconic scenes. Plymouth, a town in Massachusetts, which was mainly chosen for filming.
Addams Family Values (1993)
Addams Family Values is a Comedy and Fantasy Film which is directed by Barry Sonnenfeld and penned by Charles Addams and Paul Rudnick. Also known as Addams Family 2 was released on November 19, 1993, in the United States.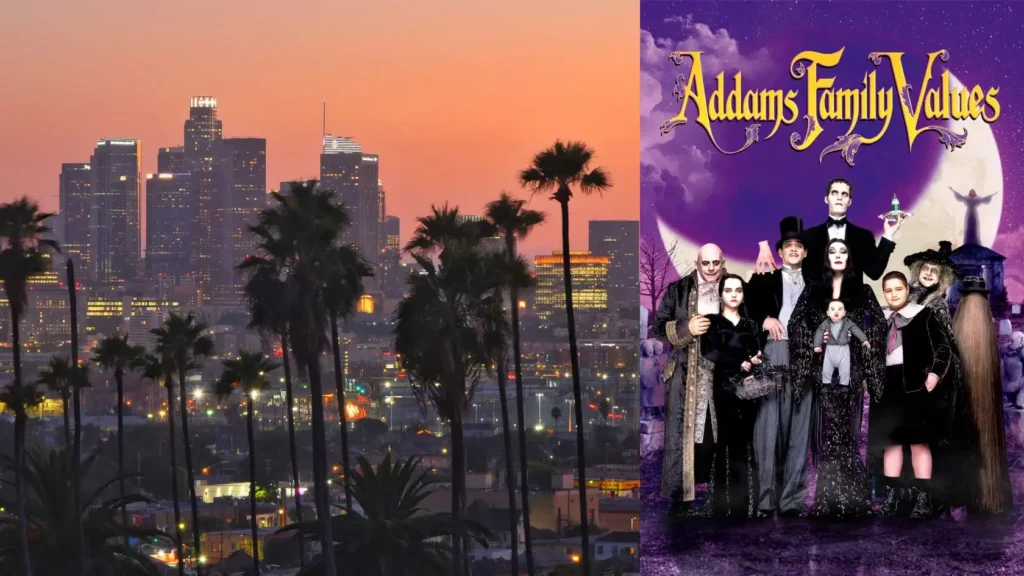 Starring Anjelica Huston, Raul Julia, and Christopher Lloyd.
California, USA: Paramount Pictures' Addams Family Values was shot in various locations in California such as Pasadena, Long Beach, and Studio City From Feb 8, 1993 to Jun 9, 1993.
Hannah and Her Sisters (1986)
Hannah and Her Sisters is a 1986 Comedy and Drama film directed and Scripted by Woody Allen Starring Mia Farrow, Dianne Wiest, and Michael Caine.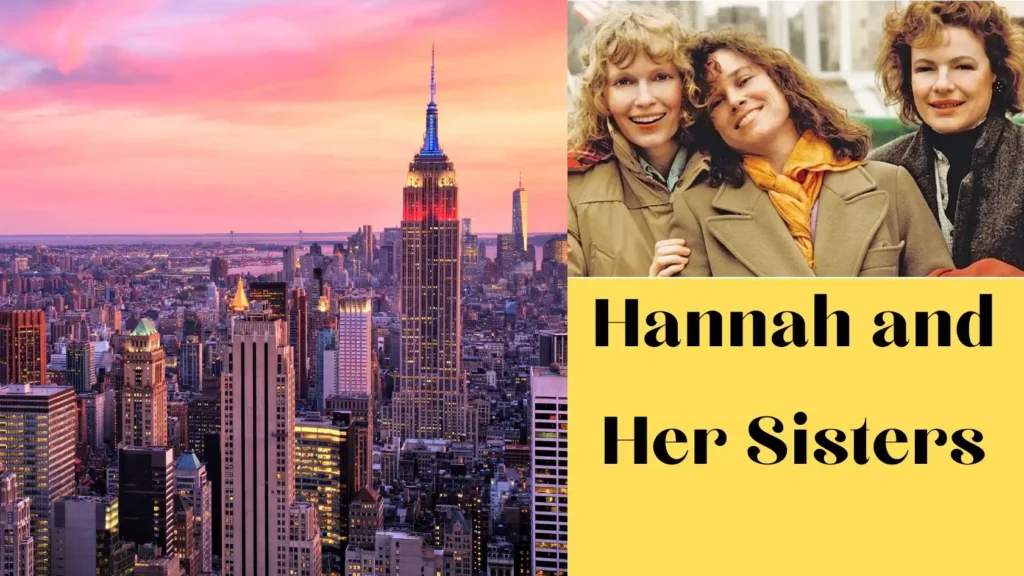 According to IMDB Hannah and Her Sisters was released on March 14, 1986, in the United States by Orion Pictures.
New York: Hannah and Her Sisters film was mostly shot in various locations in New York City, New York, and some scenes were also shot in Italy, Principal photography began on October 18, 1984.
Grumpy Old Men (1993)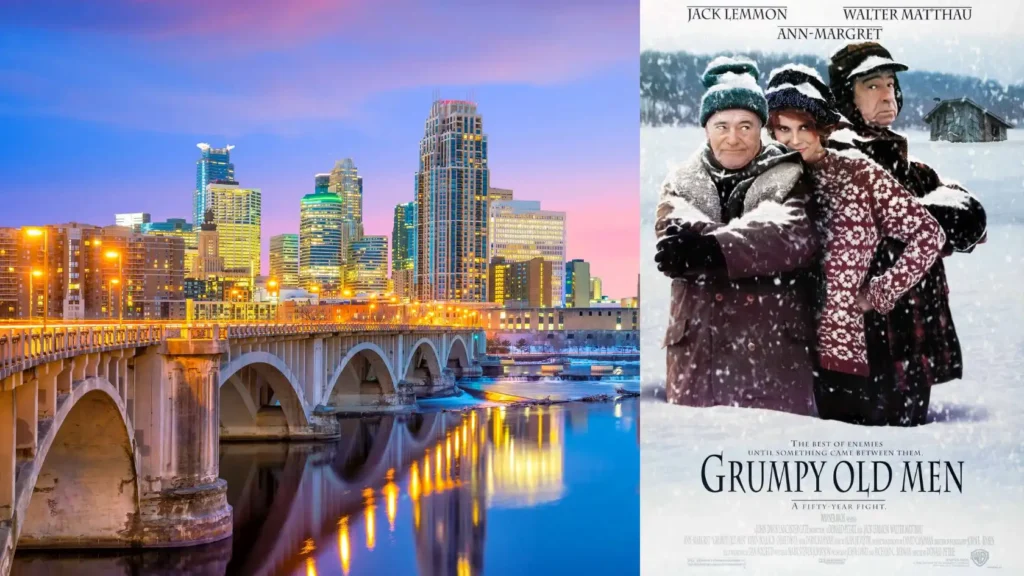 Grumpy Old Men is a mixture of genres like Comedy, Drama, and Romance film directed by Donald Petrie, and writer Mark Steven Johnson has done the work of penning the story of this film.
The 1993 American romantic comedy film Grumpy Old Men was released in the United States on December 25, 1993, by Warner Bros.
Minnesota, USA: Principal photography and shooting of this Drama and Comedy Film Grumpy Old Men began on Feb 2, 1993, and was completed on Apr 13, 1993, particularly around Minnesota.