Spellbound TV series Filming Locations: Spellbound is a drama, family, and fantasy TV series directed by Jill Girling, and Lori Mather-Welchand and the cast members include Hailey Romain, Etienne Moana, Sam Darius, and many more.
When and Where Was Spellbound filmed?
According to Cinemaholic reports, the filming of Spellbound starts in the month of August 2022 and ends in the middle of December 2022. Production of Season 2 also commenced in mid-August 2023.
Let's quickly discuss the filming locations of Spellbound.
Hulu's TV series Spellbound Filming Locations
Spellbound is Hulu's series which was filmed in France and Belgium, especially around Paris and Brussels.
Jill Girling, the director shared an Instagram post of Day 1 of shooting, you can see the post given below
Palais Garnier, Paris, France
Address: Pl. de l'Opéra, 75009 Paris, France
Palais Garnier is the primary location of the Hulu series. The shooting of the series took place in Palais Garnier which is also called Opéra Garnier, Palais Garnier is one of the prominent Opera houses in the world.
The cast and production team members utilized this beautiful auditorium for the filming and capturing of various dancing scenes of the series. Several sequences were featured at different places in the Opera House.
Place de la Bastille is also one of the filming locations where you can see Cece Parker-Jones dancing on the street.
Brussels, Belgium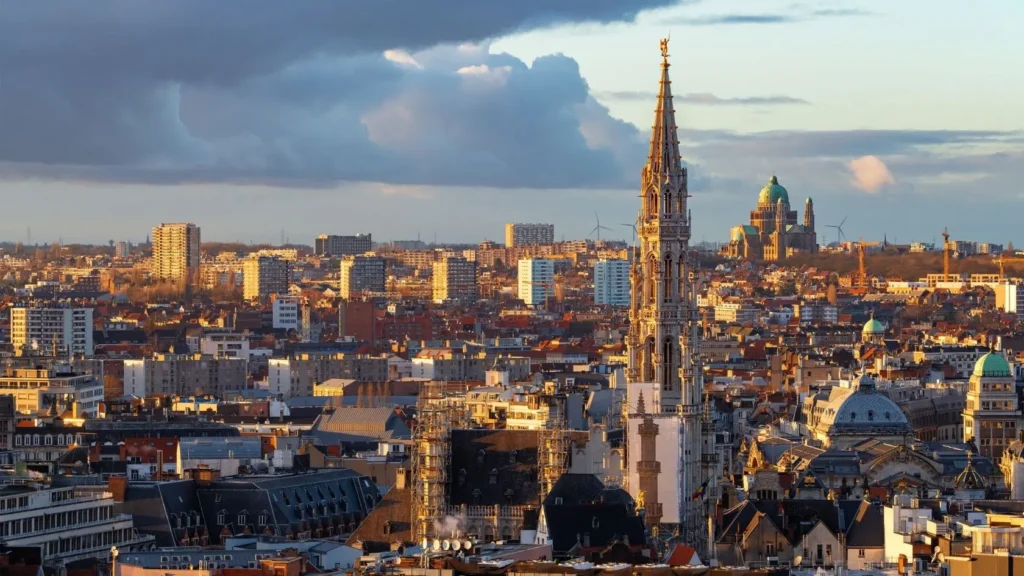 In addition to Paris, Various scenes of Spellbound were also filmed in Brussels, Belgium.
Brussels is well known for its historical sites and various landmarks which include Grand-Place/Grote Markt, the Town Hall, Mont des Arts/Kunstberg area, the Cathedral of St. Michael, and many more. These landmarks serve as the perfect backdrop for the filming of the series.
So if you could find any of these landmarks in the series. Many sequences of the series were shot there.
Overview of Spellbound
Hulu's TV series Spellbound revolves around a 15-year-old who migrates from a small townlet in the US to Paris to study ballet but her dream of dancing takes a supernatural turn when she finds a book of family spells and accidentally releases magical mysteries into her life.
People also ask:-
What is the Filming Location of Spellbound?
When does Spellbounds start filming?
Where you can watch Spellbound?
Spellbound Official Trailer
Hulu's series Spellbound was released in the United States on August 31, 2023.
External Link: IMDb.