Sex Education Season 4 Filming Locations: Sex Education is a Comedy and Drama Television Series which is Created by Laurie Nunn.
The Series stars Asa Butterfield, Gillian Anderson, Ncuti Gatwa, Emma Mackey, Connor Swindells, Kedar Williams-Stirling, Alistair Petrie, Mimi Keene, Aimee Lou Wood, Chaneil Kular, Simone Ashley, Tanya Reynolds, and many more…
When and Where Was Netflix's Sex Education Season 4 Filmed?
Sex Education Season 4 Filming Locations-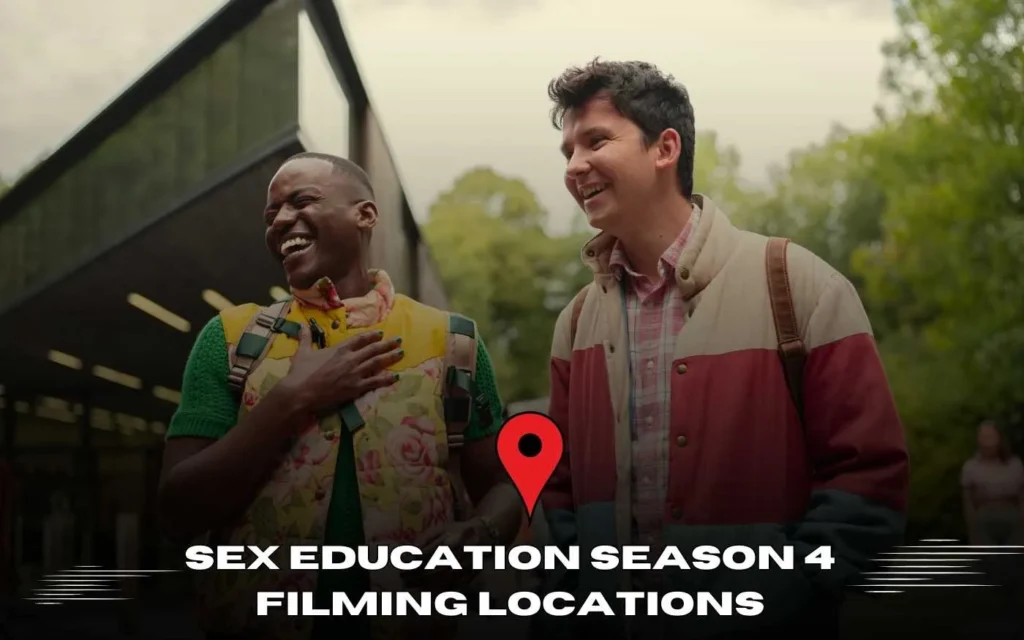 This series has been shot in different places in the United Kingdom, The United Kingdom is a Country in Europe and London is the capital of the United Kingdom and England and has a large population.
The Season 4 of Sex Education was mainly filmed in Newport, Wales, UK.
Several Welsh locations were also used for the filming of Sex Education season four, mainly the Wye Valley and the beautiful South Wales countryside that you can see in the background for the upcoming season.
Newport, Wales, UK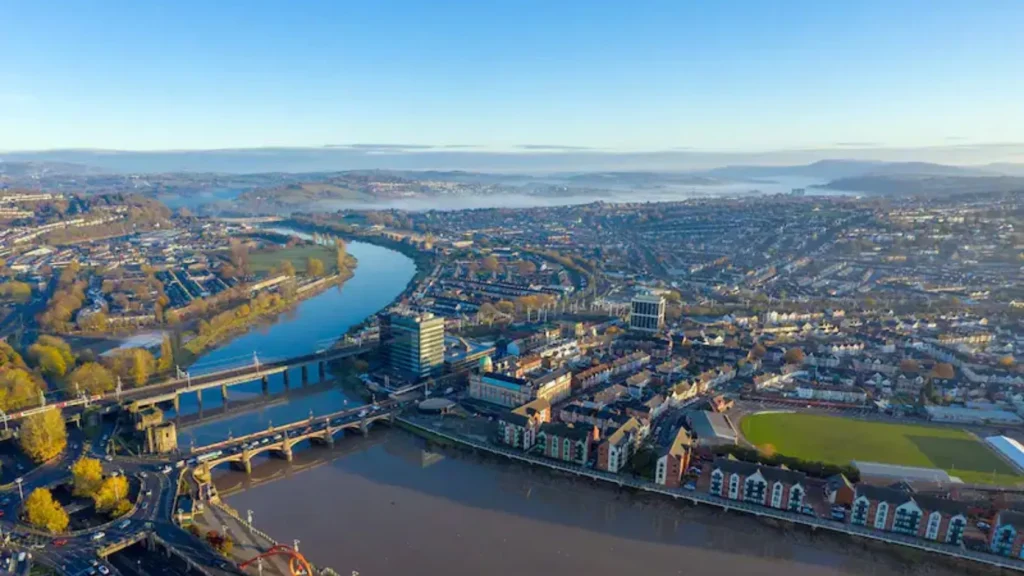 Newport is a city located in the country of Wales, United Kingdom. Situated on the banks of the River Usk, Newport is the third-largest city in Wales after Cardiff and Swansea.
Newport has a rich history, dating back to Roman times when a fortress was established at the site. All episodes of Season 4 of Sex Education were filmed in Newport, Wales.
📍South Wales, Wales, UK
Wales is a UK constituent country that is noted for its mountainous National Parks, rugged coastline and not forgetting the Celtic Welsh language, primarily located in the southwest of Great Britain. Cardiff is the Capital and biggest city of Wales.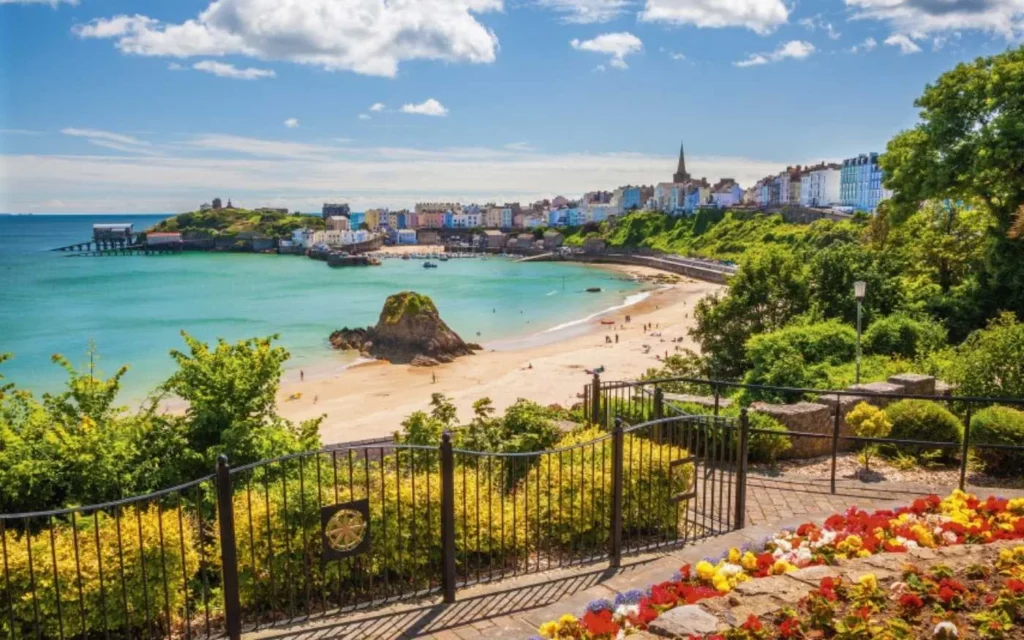 South Wales, Region in Mountain Ash, Wales, This area of ​​Great Britain lies mainly west of the Bristol Channel. This includes the Welsh capital Cardiff, Various rural locations in South Wales, Wales were used for the filming of Sex Education Season 4.
📍Symonds Yat, England, UK
England is a UK constituent country or we can also say that it is a part of the United Kingdom. It shares land borders with Wales and Scotland, as well as the Irish Sea and the Celtic Sea region of the Atlantic Ocean.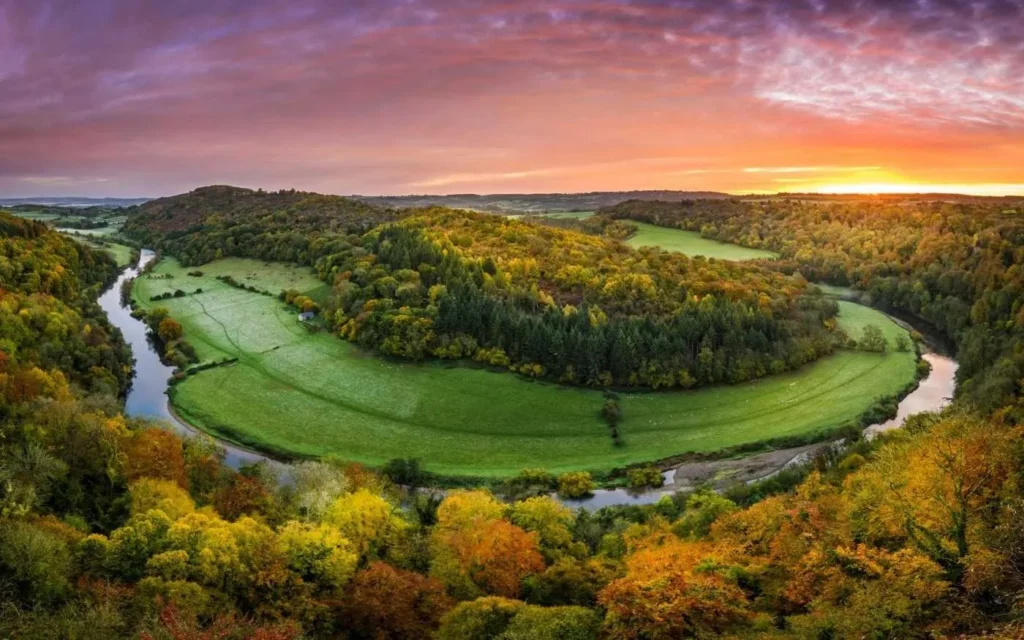 The production team also used locations in England, the UK to film some scenes for season 4 including Symonds Yat in the Forest of Dean. Symonds Yat is a village located in the Wye Valley which stretches mainly along the River Wye in the English county of Herefordshire, near the Gloucestershire border, and is one of the popular tourist destinations.
The Wye Valley Area of ​​Outstanding Natural Beauty covers parts of the counties of Gloucestershire, Herefordshire, and Monmouthshire and is noted for its limestone gorge scenery, dense native forests, archaeological, Wildlife, and industrial remains, etc.
According to a report by digitalspy.com written on 6 August 2022, it was revealed that Asa Butterfield, who plays Otis Milburn in the series, has confirmed that Sex Education Season 4 is now in production.
Asa Butterfield posted a picture of the outside of his trailer on his Twitter account with the caption "Guess who's back?" In this picture, he is seen drinking something from a mug:-
The filming location of Sex Education season 4 was not disclosed, but almost all seasons were filmed in the United Kingdom. Stay tuned to this post for more filming location details, we will keep updating the post.
People also ask:-
Where is Sex Education Season 4 filmed?
The scenes of Sex Education's Fourth season are also being shot in the United Kingdom (UK).
When did Sex Education filming begin?
The filming of the Sex Education started on May 4, 2020.
When did Sex Education Season 4 Wrap filming?
Sex Education season 4 filming wrapped in February 2023.
Where can you watch Sex Education Season 4?
Sex Education Season 4 is Available to Watch on Netflix on 21 September 2023.
Sex Education Overview
Together with his sex therapist mom a teenage boy, sets up an underground sex therapy clinic at school, enlisting the help of a high school classmate.
Sex Education Season 4 Official Trailer