Netflix's upcoming adult animated comedy sitcom series "Mulligan" has released its Trailer, full cast, and premiere date and the creators of the series.
The upcoming sitcom 'Mulligan' was created by the creator of 30 Rock and Unbreakable Kimmy Schmidt, Sam Means, and Robert Carlock alongside Tina Fey as producer and one of the stars of the series. Netflix has announced the voice cast which includes Nat Faxon as Matty Mulligan, Chrissy Teigen as Lucy Suwan, Tina Fey as Dr. Farr, Sam Richardson as Simon Prioleau, Dana Carvey as Senator Cartwright LaMarr and Phil LaMarr as Axatrax.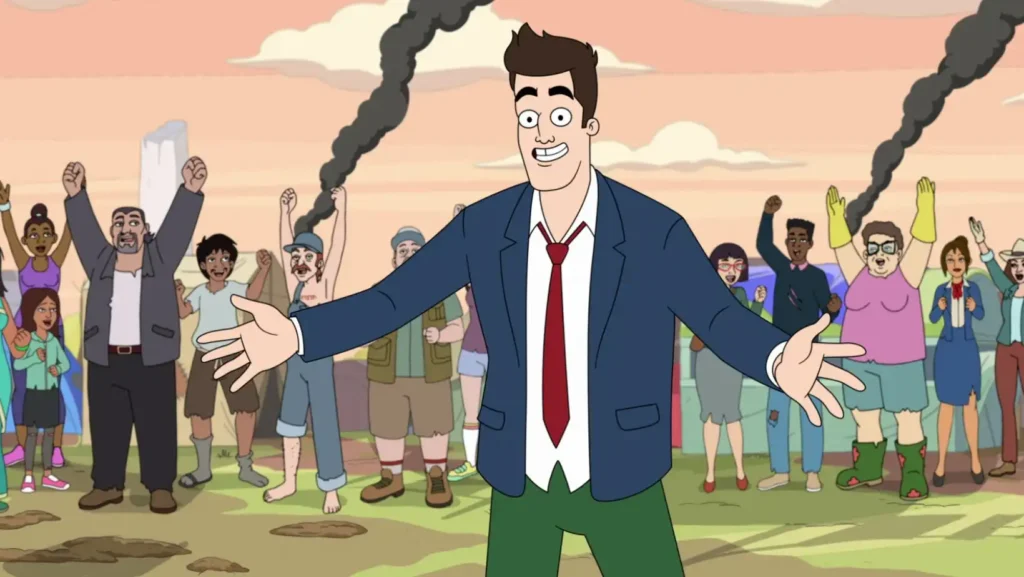 The additional cast of the series includes Daniel Radcliffe, Ayo Edebiri, Ronny Chieng, and Kevin Michael Richardson. Netflix released the first look of Mulligan on April 11 and show the actual scene of the show. The Mulligan series will be released with ten episodes.
The official Synopsis of the series read "After Earth is destroyed by an alien attack, a rag-tag band of survivors has to start society over from scratch. It's an opportunity to learn from humanity's past mistakes and get things right this time. Or make the same mistakes all over again. Probably the second one."
Mulligan is set to release globally on Friday, May 12, 2023, by Netflix and all episodes of the series' first season will be available simultaneously.