Saltburn Filming Locations: Saltburn is a Comedy, Drama, and Thriller Film which is directed and scripted by Emerald Fennell. The stars who starred in the film include Barry Keoghan, Jacob Elordi, Rosamund Pike, Richard E. Grant, Alison Oliver, Archie Madekwe, and Carey Mulligan.
Plotline: The film follows the story of a boy studying at Oxford University who finds himself drawn into the world by his powerful and elite companions.
This vibe invites him to his eccentric family's huge estate for an unforgettable summer.
When and Where Was MGM's Saltburn Filmed?
Saltburn was filmed entirely in England. Principal photography and shooting of this Adventure Film began on Jul 4, 2022, and continue till Sep 16, 2022, particularly in Oxford and Northamptonshire.
Saltburn Filming Locations-
Here is a guide to all the locations of Saltburn Filming Locations:
According to the IMDB reports, the Saltburn film was shot primarily in England's Oxford and Northamptonshire.
Are you one of those who loves to discover the filming locations of your favorite Movies or TV Series? This is the right place for you to check the filming locations for various movies and tv series. In the below article, we will see the different places where the Film was filmed.
📍Oxford, England, UK
Oxfordshire is Sothest England's ceremonial and Non-metropolitan county Oxford is a central European city which is most noted for its libraries.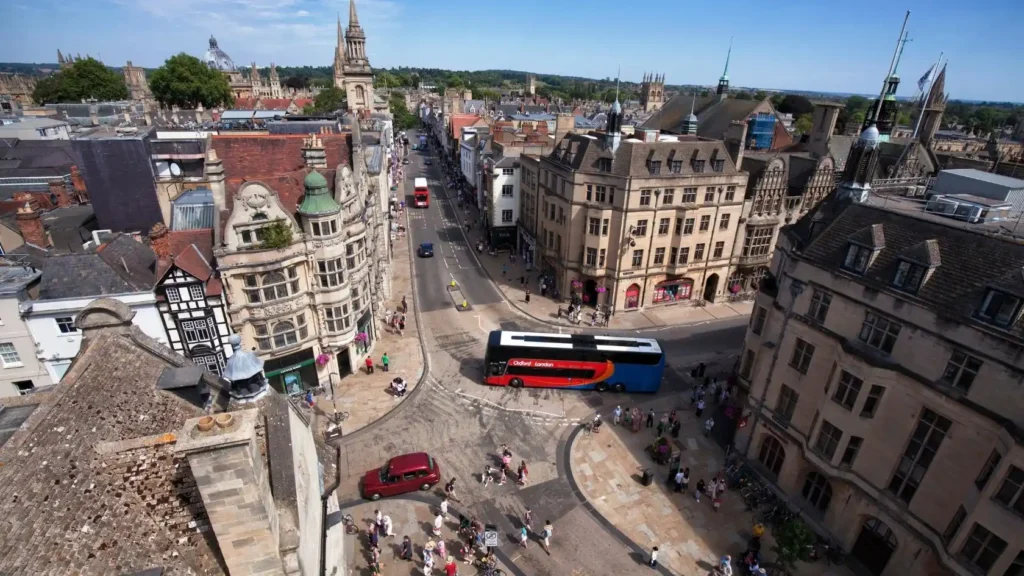 You can clearly see many of the locations in Oxford in the film Slutburn because the city of Oxford and its surrounding locations were also used for filming.
📍University of Oxford, England, UK
Address: Wellington Square, Oxford OX1 2JD, United Kingdom
To maintain the authenticity of the film as the film's story follows a student studying at Oxford University, the production team chose the University of Oxford as the primary filming location.
You can see many scenes of the University of Oxford in the film.
📍Northamptonshire, England, UK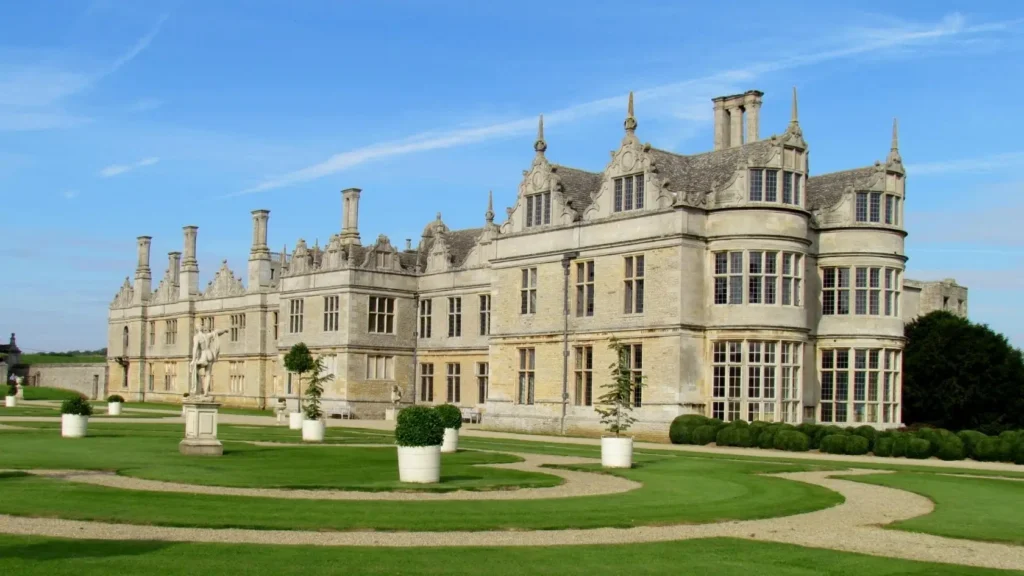 Northamptonshire is a Non-metropolitan county noted as the origin of the British shoemaking industry, Northamptonshire in the East Midlands of England was used by a filming unit to film key scenes in Saltburn.
📍Drayton House, Northamptonshire
Location: Lowick
The filming crew used Drayton House in Northamptonshire as the main venue for filming most of the scenes of Saltburn. You can clearly see all the scenes shot at Drayton House in the background of the film.
This is a Grade I listed country house of several periods in the village of Lowick, Northamptonshire.
Behind the scenes of Saltburn Movie:-
You can see some pictures of Barry Keoghan, who plays Oliver Quick, or Jacob Elordi, who plays Felix Catton, while filming in Oxford, in a post on Saltburn's official Instagram account, in which they are seen having fun.
People also ask
What is the Filming Location of Saltburn?
Saltburn was Filmed in the Europe: United Kingdom.
When was Saltburn start filming?
Saltburn filming started on Jul 4, 2022.
When was Saltburn end filming?
Saltburn filming ends on Sep 16, 2022.
Saltburn Official Trailer
The 2023 psychological black comedy thriller film Saltburn was released on November 17, 2023, by Amazon MGM Studios and Warner Bros. Pictures. Saltburn could be Available to Watch on 123movies, Reddit, or TV shows from HBO Max or Netflix!