Outlaw Johnny Black Filming Locations: Outlaw Johnny Black is a Western, Comedy, and Action Film Which is Directed by Michael Jai White and Penned by Byron Minns and Michael Jai White.
The Film Stars include Michael Jai White, Byron Minns, Anika Noni Rose, Erica Ash, Kym Whitley, Kevin Chapman, Glynn Turman, Barry Bostwick and many more…
When and Where Was Samuel Goldwyn Films' Film Outlaw Johnny Black Filmed?
The Comedy and Family film, Outlaw Johnny Black, was filmed in the United States of America (USA), with principal photography taking place in early 2019, particularly around California's Los Angeles, Santa Clarita, and Agoura.
Outlaw Johnny Black Filming Locations-
Here is a guide to all the locations of Outlaw Johnny Black Filming Locations:
Most of the filmmakers prefer to shoot a film or series on locations, behind which they believe that more realism can be achieved in a "real" place. The shooting location of any film depends on its budget.
Are you one of those who loves to discover the filming locations of your favorite Movies or TV Series? This is the right place for you to check the filming locations for various movies and TV series. In the below article, we will see the different places where Outlaw Johnny Black was filmed.
📍Los Angeles, California, USA
California is a western U.S. state and also has a Hollywood sign which adds to its beauty, the venue includes studios such as Universal, Paramount Pictures, and Warner Bros. that offer behind-the-scenes tours.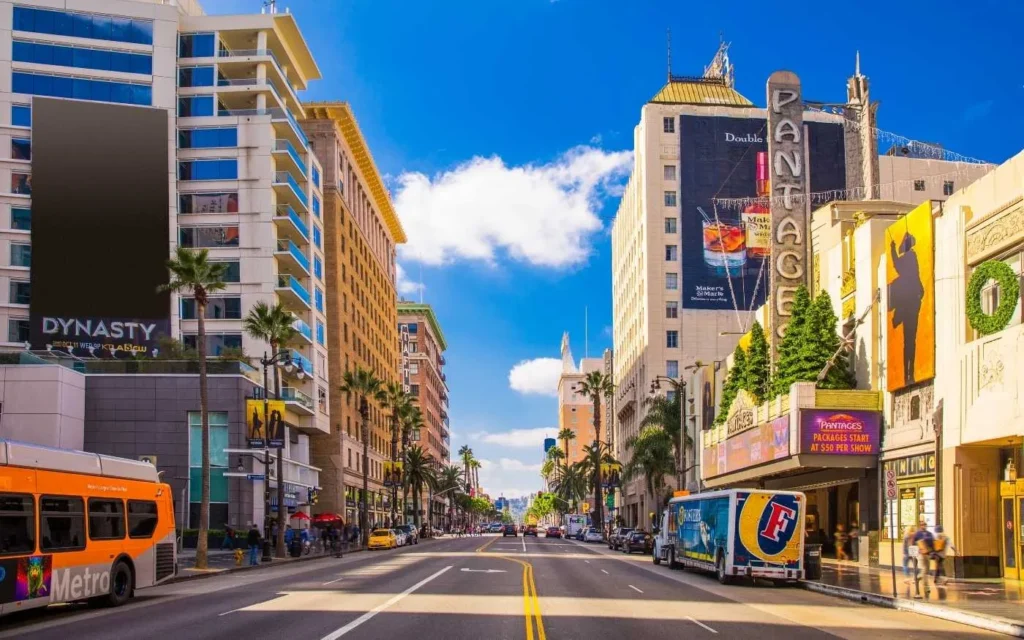 Los Angeles is located in the United States. It is a large California city located in the south and the center of the country's film and television industries. This Californian city is noted for its Hollywood stars, gorgeous beaches, and the TV & movie industries. Some locations in Los Angeles, California were also used for the filming of Outlaw Johnny Black.
📍Sable Ranch, Santa Clarita, California, USA
Address: 25933 Sand Canyon Rd, Santa Clarita, CA 91387, United States
Santa Clarita is a City in California, It is located north of Los Angeles and is home to the Six Flags Magic Mountain theme park with roller coasters. There is also a water park here in the summer season, in which there are many long slides etc. Some scenes of Outlaw Johnny Black were also shot at Sable Ranch.
Sable Ranch is a Ranch in Santa Clarita, California, This ranch in Santa Clarita, California was used for the filming of Outlaw Johnny Black.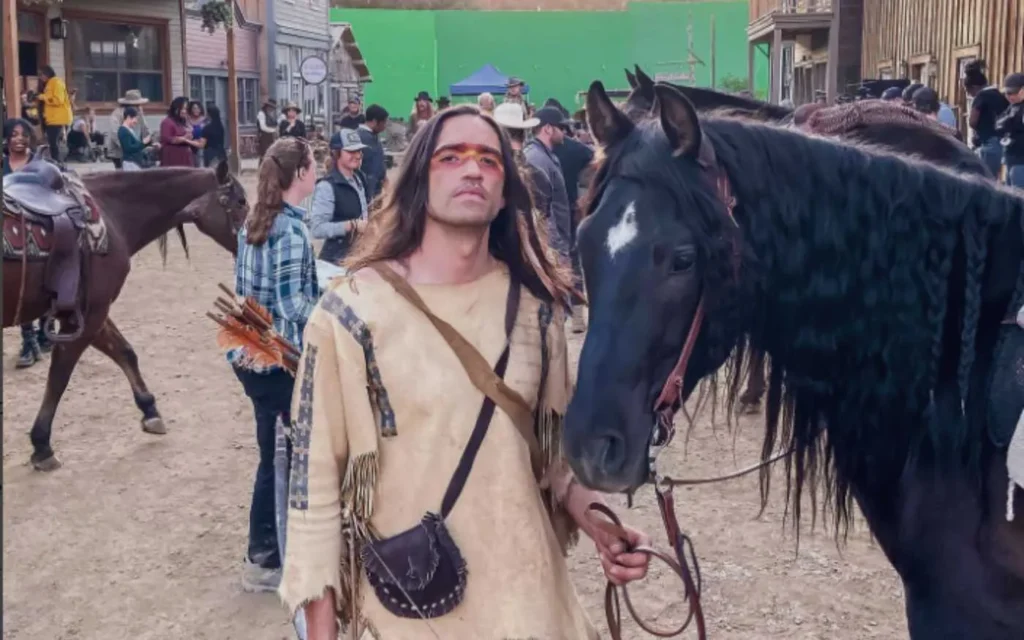 Nicholas Walker, who played the character of Native American in the film, shared a picture on his Instagram account with his getup around Sable Ranch and he has also caught the horse in it.
📍Paramount Ranch – 2813 Cornell Road, Agoura, California, USA
Address: 2903 Cornell Rd, Agoura Hills, CA 91301, United States
The film was primarily shot at Paramount Ranch located at 2813 Cornell Road in Agoura, California. The production team used Paramount Ranch to film the western town. Paramount Ranch is a Ranch in California, which offers the Old West town of many Hollywood movies with hiking trails, and garden attractions.
Agoura Hills is a City in California, mainly located in the Santa Monica Mountains region of Los Angeles County, Most of the scenes for Outlaw Johnny Black were shot in Agoura Hills, California, USA.
People also ask:-
What is the Filming Location of Outlaw Johnny Black?
Outlaw Johnny Black was Filmed in the USA.
When was Outlaw Johnny Black start filming?
Outlaw Johnny Black starts filming in 2019.
Where you can watch Outlaw Johnny Black?
You Can watch Outlaw Johnny Black on Netflix after its release.
Outlaw Johnny Black Plotline
Desperate to avenge his father's death, Johnny Black (Michael Jai White) vows to shoot Brett Clayton (Chris Browning), making Outlaw Johnny Black a wanted man in the process, while he poses as a preacher in a small mining town captured by an infamous Land Baron.
Outlaw Johnny Black Official Trailer
The 2023 Action, Comedy, Western film Outlaw Johnny Black is scheduled to be released in the United States on September 15, 2023, by Jaigantic Studios, and Samuel Goldwyn Films. It is available to watch on Netflix after its release. (External Link: IMDB)