From What if your future was the Past to Stand for All, Claire Beauchamp has come a long way till the 7th season of Outlander.
The Outlander season 7 consists of 16 episodes released on June 16, 2023, and is based on An Echo in the Bone. The first 2 episodes of Outlander season 7 have been out on Netflix and certainly stand on that guarantee of promising an "explosive" seventh season.
In the second episode of Outlander season 7 "Death Be Not Proud," the house was burned to the ground, but Jamie and Claire made it out just in time and the actor Sam Heughan and Caitriona Balfe were seen escaping the flames on screen.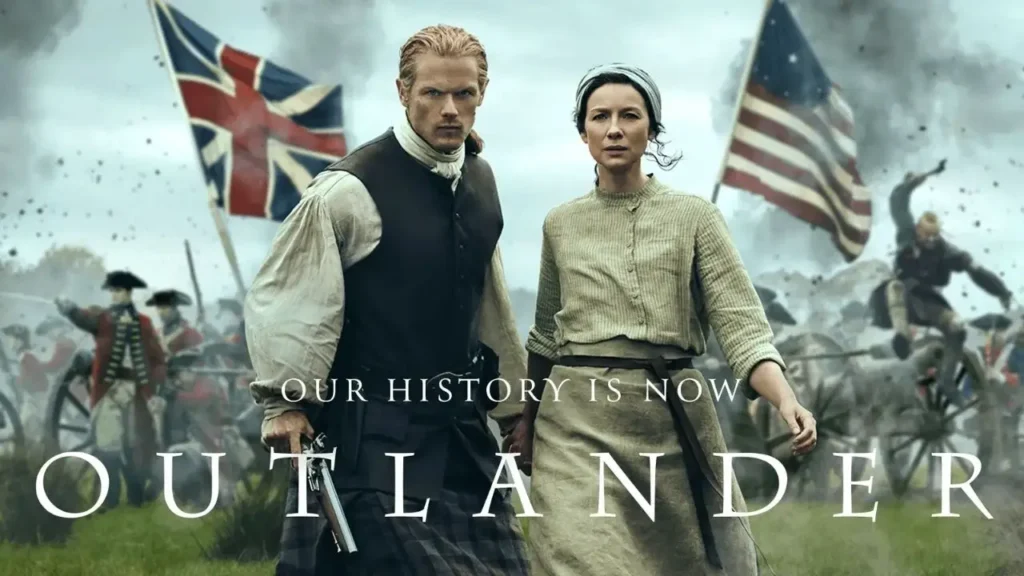 "Quite enjoyed the little run and jump," Heughan told T&C of doing stunts for all seven seasons of the series. "They didn't let us do it too many times," Caitriona Balfe added.
"I think back in season one we used to do a lot more probably because it was a smaller show and they didn't have as much money, It's always really fun when you get to do something like that, but it's always very well-prepared and planned and very safe," Caitriona said.
"But it was really sad. That house has been with us for a while and it's kind of a symbol of hope and peace for the Frasers. And it was sad to see it burn to the ground. But I have to say I marvel at the artistic abilities of our art department because the aftermath of that fire is incredible." Caitriona added.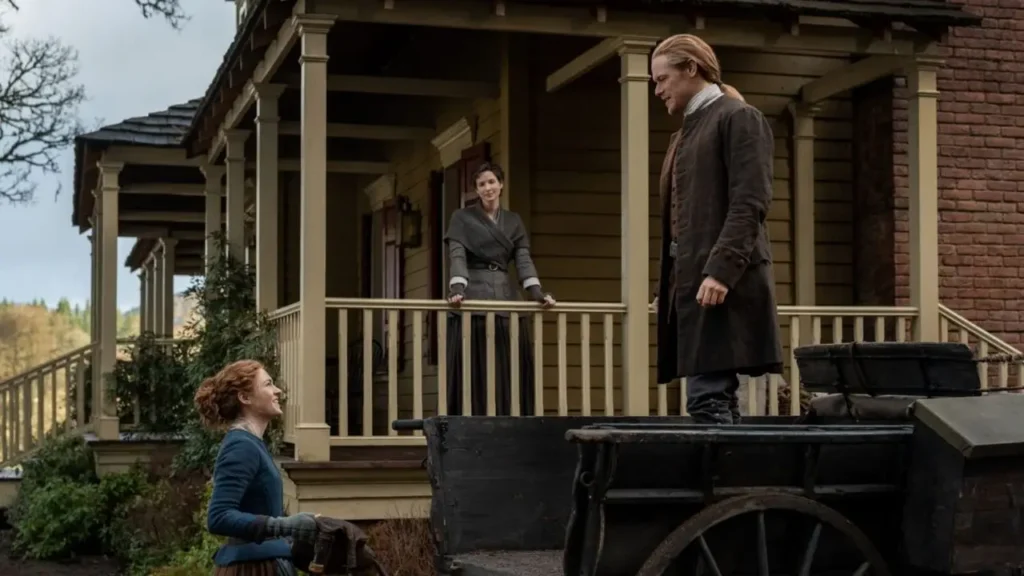 "It was sad to see the house go up in flames metaphorically and physically. It's the end of their home and for Jamie and Claire, it really displaces them and begins the next chapter in their lives," Heughan added.
The fire was one of the main parts of the series as it was said that Jamie and Claire died in that fire. "We wanted it to be pretty spectacular," Executive Producer of the series Maril Davis explained.
"We needed to wait to film that until we were sure we didn't need anything else because that house wasn't coming back. And also we were losing that location. So logistically it was like, 'Okay, do we have everything we need?' And then we're going to do it. And it was a combination of practical and visual effects." Maril added.